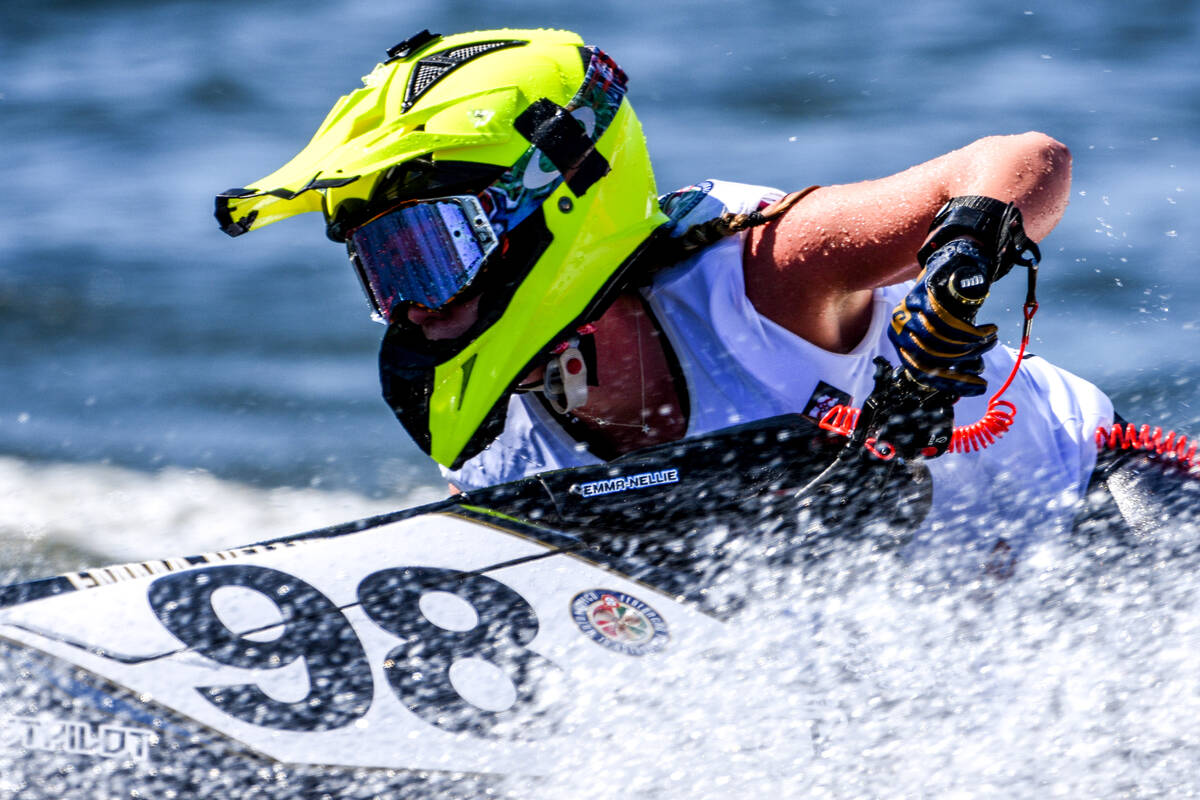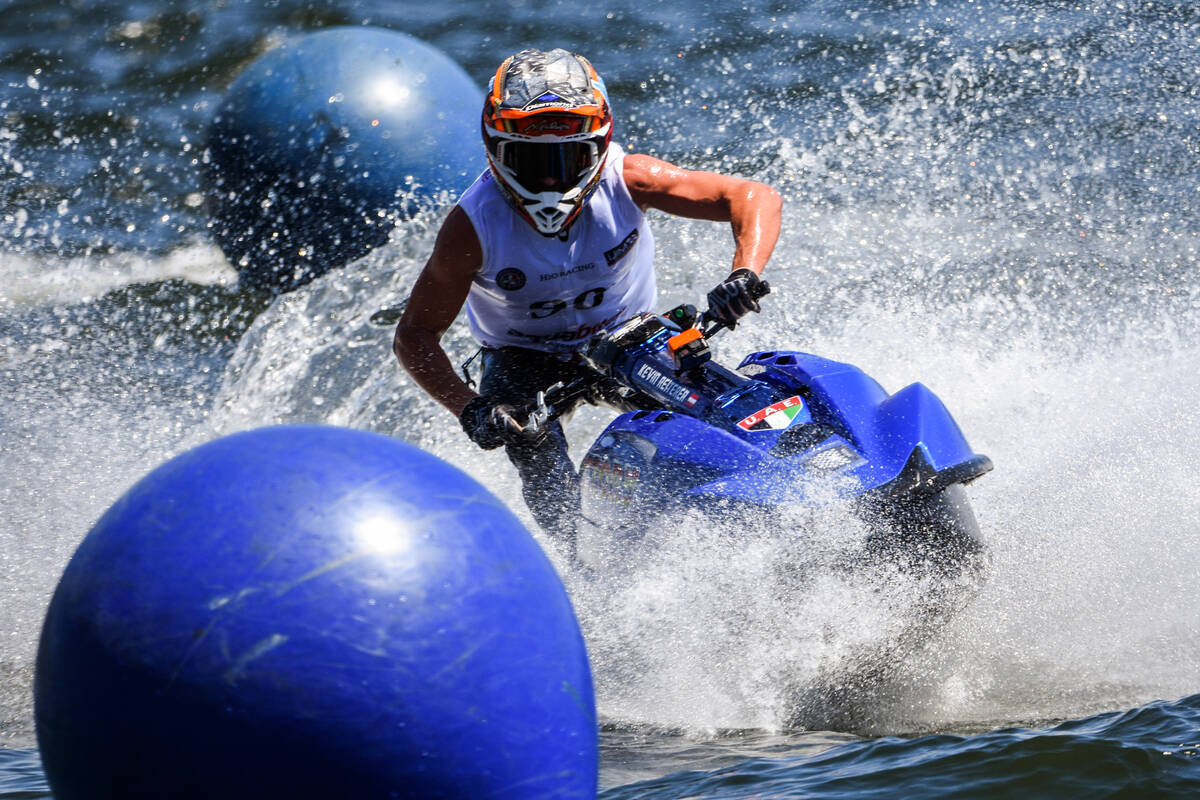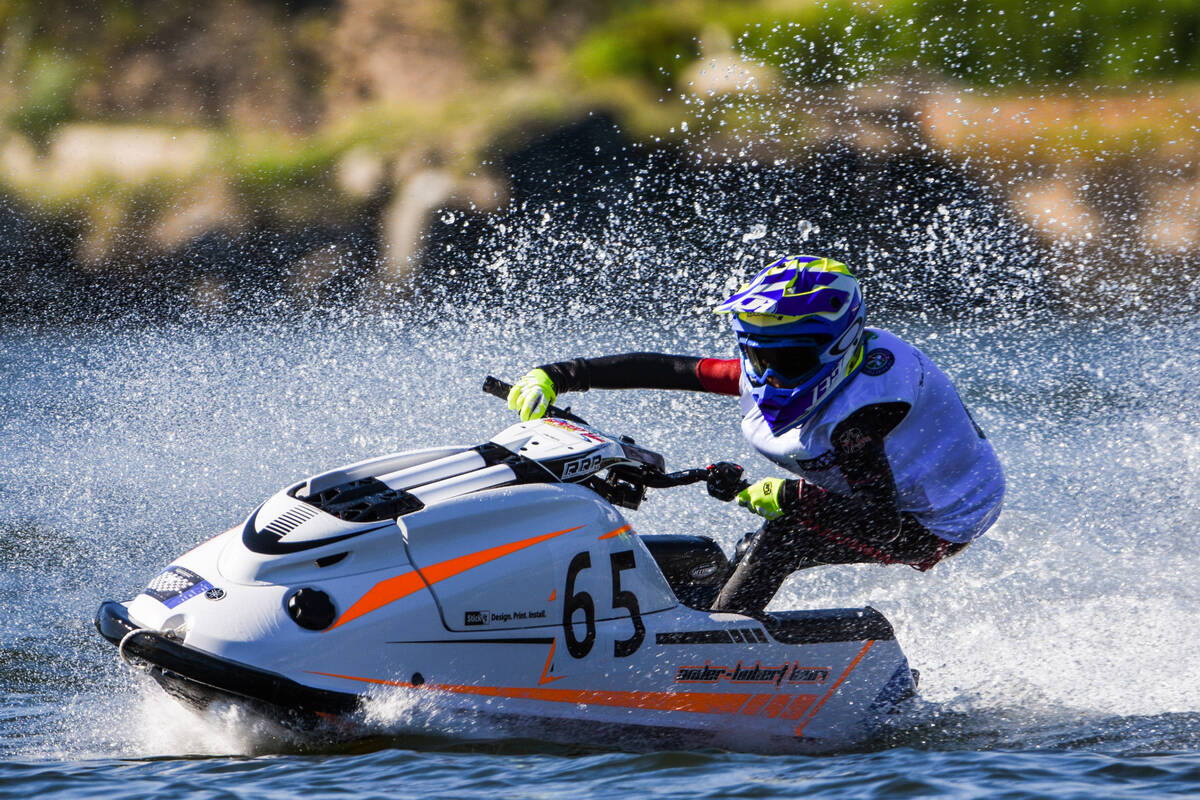 05 May 2019
ORTENDAHL AND REITERER IN CONTROL HEADING INTO MOTO 3
Sunday, 5 May, PENAFIEL (Portugal): Top seeds Emma-Nellie Ortendahl and Kevin Reiterer are in control in Ski GP1 heading in into today's final Moto at the Grand Prix of Portugal in Penafiel, round 1 of the UIM-ABP Aquabike European Championship and looking to protect their perfect scorecards.
Defending Champion Ortendahl was the standout rider in Ski Ladies dominating Motos 1 and 2, running out the 11 laps and winning both by a margin of over 18 seconds, and sits on top of the points table with a maximum 50 points, knowing that third place or better clinches the GP title.
She was followed home in both Motos by fellow-Swedish countrywoman Jonna Borgstrom who held off the challenge from Estonia's Jasmiin Yprause, Sofie Borgstrom fourth in both.
Austria's Reiterer showed his class with another powerful set of performances winning Moto 1 by 41.98s from Norway's Ulrik Berntsen, with Estonian rider Marten Manni in third then improving in the second Moto of the day to win by 1:16s from another Norwegian Stian Schjetlein, Berntsen in third.
Heading into the final Moto Reiterer is eight points clear with maximum points, with the scrap for the podium places very tight, just 11 points splitting the next five riders, Berntsen and Schjetlein currently in second and third and Lukas Bina, Gabor Szabo and Manni still very much in contention.
In GP2 Andrea Guidi's consistency with two second place finishes gives him a one point advantage over Slaven Ivancic and four over Rui Sousa, Goncalo Rodrigues winning both Motos in GP3 to lead from tied riders Martin Sumegi and Marten Manni. In Juniors GP3.2 Ander-Hubert Lauri heads into the final Moto looking for his third win, in GP3.3 a win and a second place gives Severi Salonen the upper-hand, with Janis Uzars in front in Veterans with two victories.