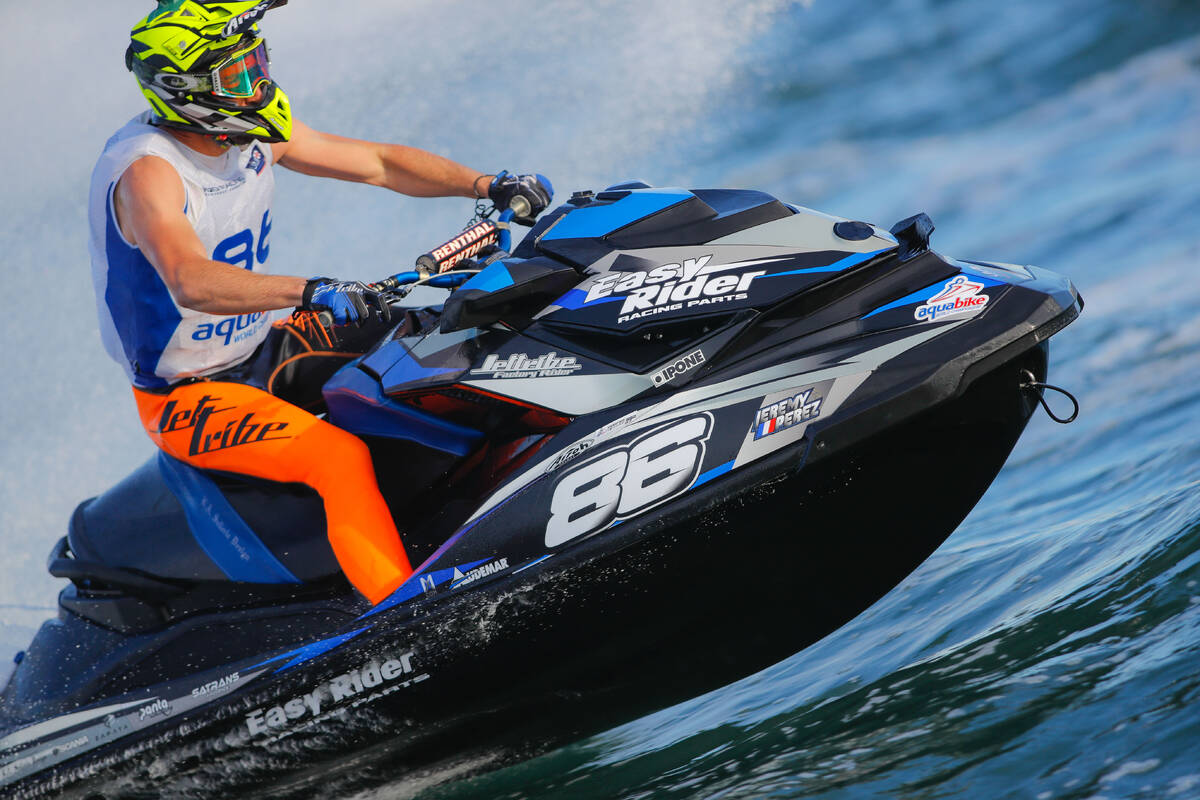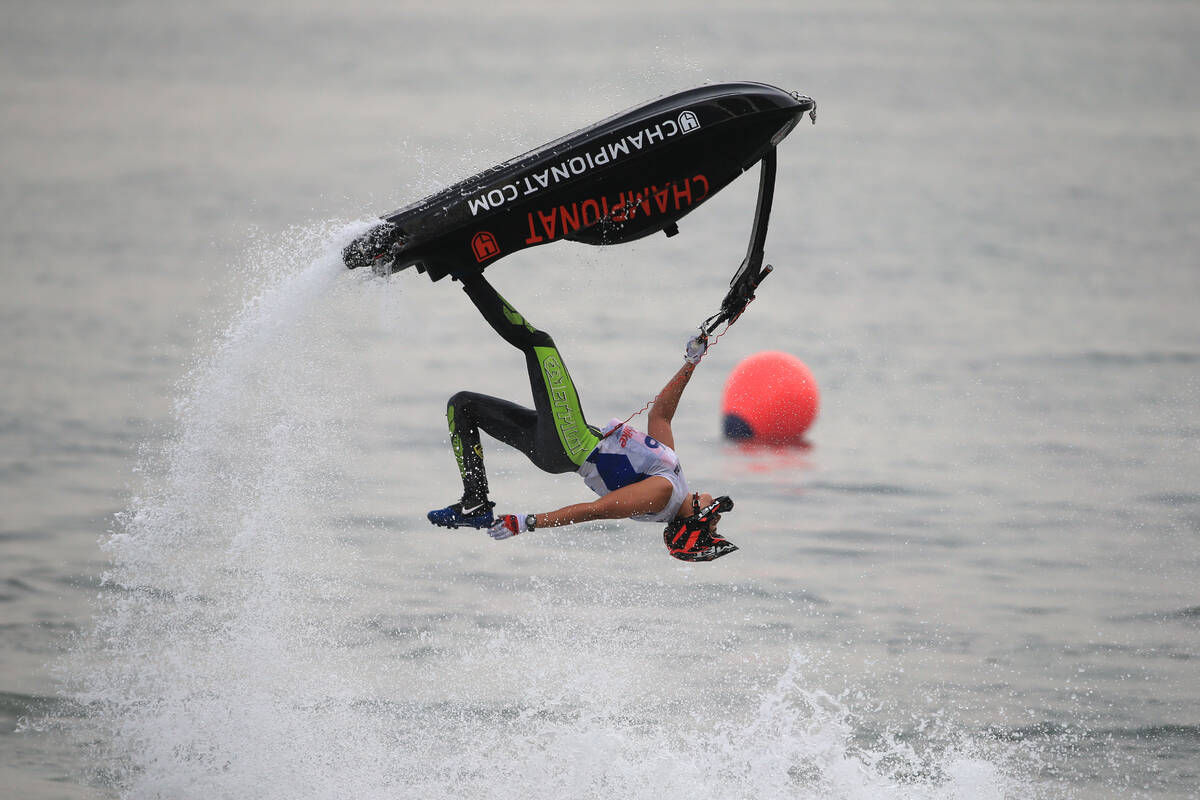 17 December 2019
PEREZ THROWS DOWN THE GAUNTLET IN QUALIFYING
*Freestyle champion Al Mulla breaks engine - Chemezov tops qualifying
Tuesday, 17 December, SHARJAH (UAE): Defending champion Jeremy Perez threw down the gauntlet in today's qualifying and sent a message to the those looking to take his Runabout title that he won't give it up without a fight.
Perez who is currently sixth in the standings and Marcus Jorgensen who is tied on points in fourth, traded blows and places in a gripping session, Jorgensen going quickest in Q1 with Perez hitting back in Q2, posting a blistering lap of 1:41.83s on his first run to secure pole position, 1.37s better than his rival.
Despite nursing a shoulder injury four-time champion Yousef Al Abdulrazzaq, tied in second overall in the title race, went third quickest with a best time of 1:44.21, Mattia Fracasso fourth quickest ahead of Alejandro Miranda and Samuel Johansson.
It was not the afternoon that championship leader Andrzej Wisniewski was hoping four and will start moto 1 from P10, and certainly not what Rashed Al Tayer who shares second place in the points table was after, the Team Abu Dhabi rider failing to post a competitive time in Q1 after suffereing a major fuel issue, missing the cut and will start from 25th place.
It was a dramatic qualifying session in Freestyle and more disappointment for Team Abu Dhabi with defending champion and points' leader Rashed Al Mulla breaking his engine and failing to start his session, the win going to Sergei Chemzov with 79 points from Roberto Mariani, 73 and Jaroslav Tirner with 66.
For full classifications: