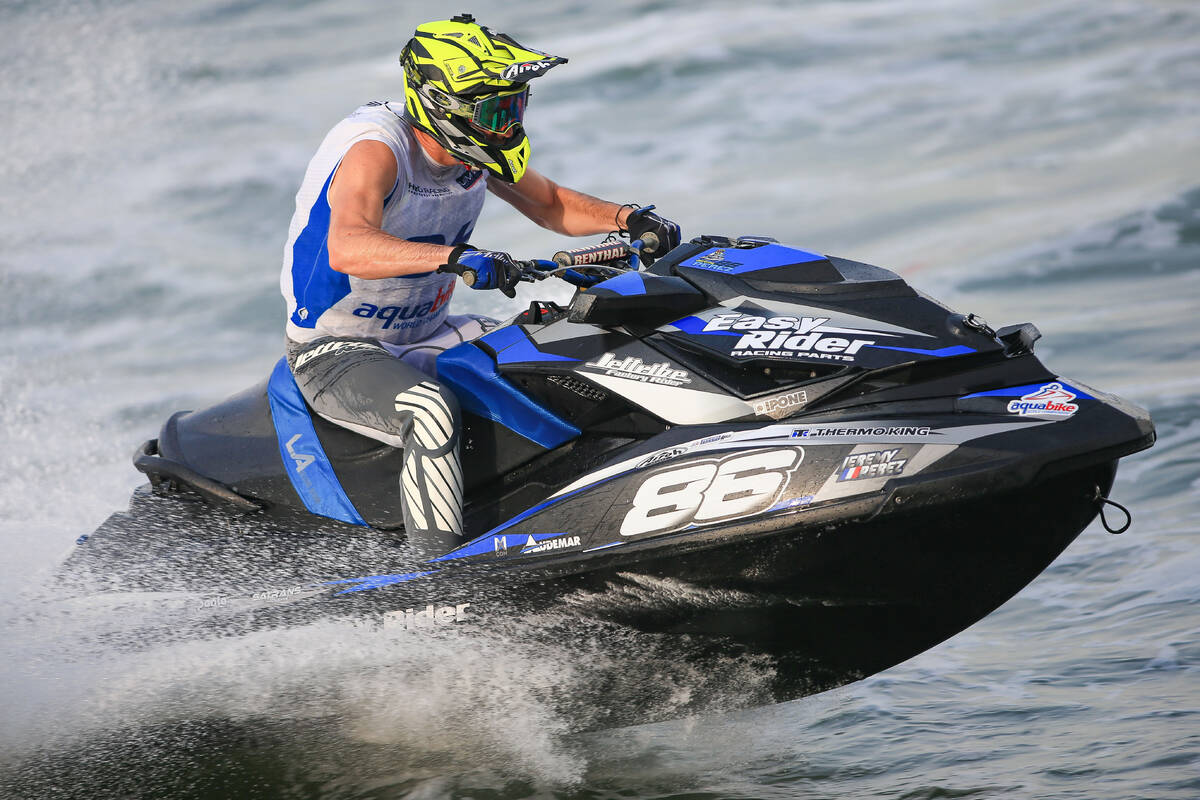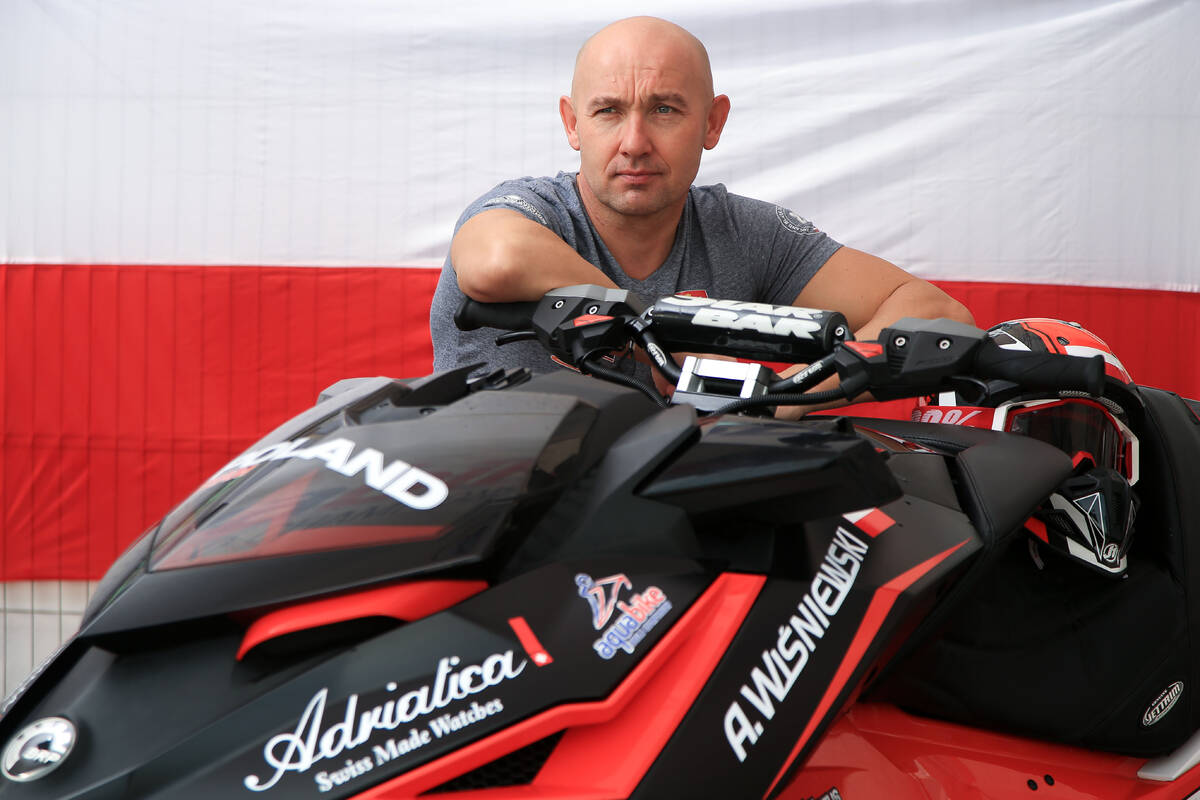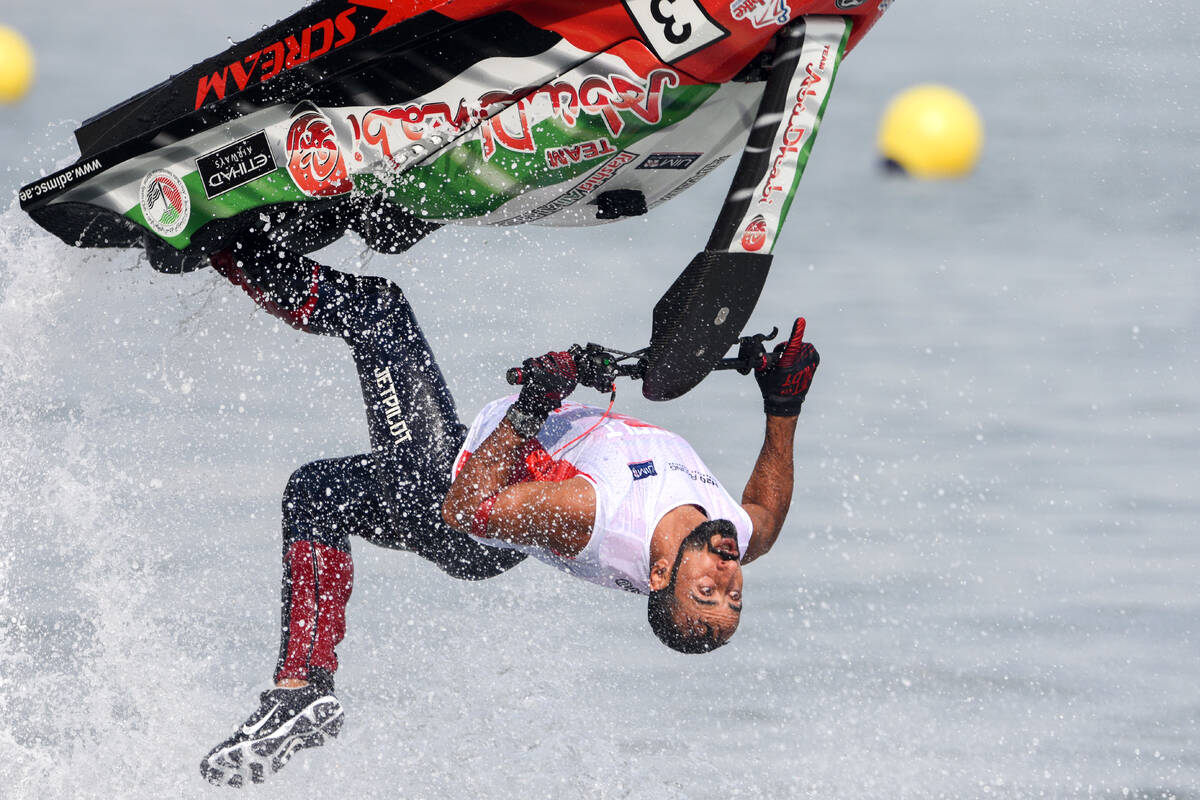 18 December 2019
PEREZ WINS MOTO 1 – WISNIEWSKI MAINTAINS CHAMPIONSHIP LEAD
*Rashed Al Mulla Resumes normal service
Wednesday, 18 December, SHARJAH (UAE): Runabout GP1 defending champion Jeremy Perez kept his title defence very much alive after victory in today's first moto, with championship leader Andrzej Wisniewski maintaining his lead at the top of the standings as two of his main rivals faltered.
Perez made full advantage of starting from pole to lead from the start and open the gap to the chasing pack, stretching his advantage lap-by-lap to take his second win of the season by 27.74s.
Second place for Marcus Jorgensen moved him into second place overall in the title race with Samuel Johansson a distant third but moving up into third in the standings.
Despite starting from tenth and incurring two post-race time penalties, championship leader Wisniewski retained his fourth place past the flag , with Johan Johansson and Jan Jensen rounding out the top six.
Yousef Al Abdulrazzaq and Rashed Al Tayer started the moto tied in second in the standings but both suffered technical problems, Abdulrazzaq dropping from second place to finish in 13th, Al Tayer charging from 25th place up to seventh on lap 4 before breaking down.
This morning's result moves Perez up into fourth place overall, 20 points off the leader.
After engine issues in yesterday's qualifying session defending Freestyle champion Rashed Al Mulla resumed normal service in moto 1, outpointing Sergey Chemezov 90 – 86 to edge closer to a second title, with Jaroslav Tirner taking third ahead of Roberto Mariani.
For full classifications: