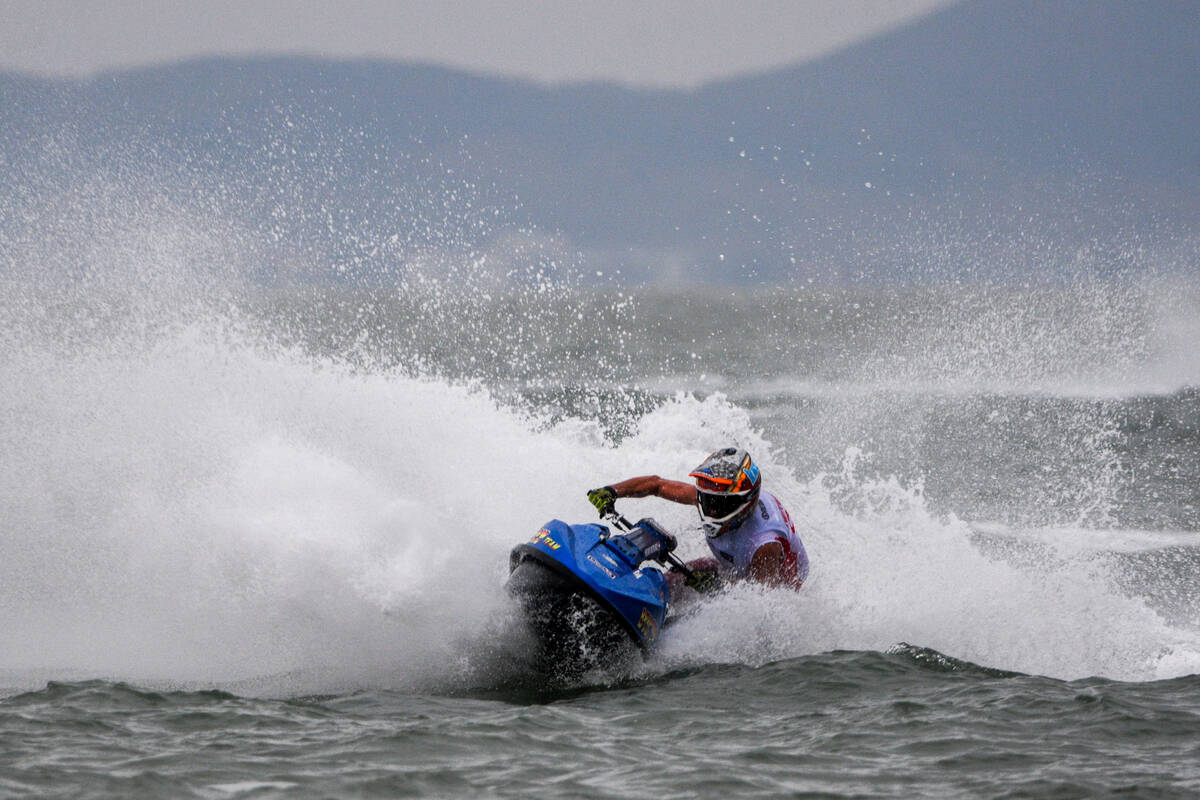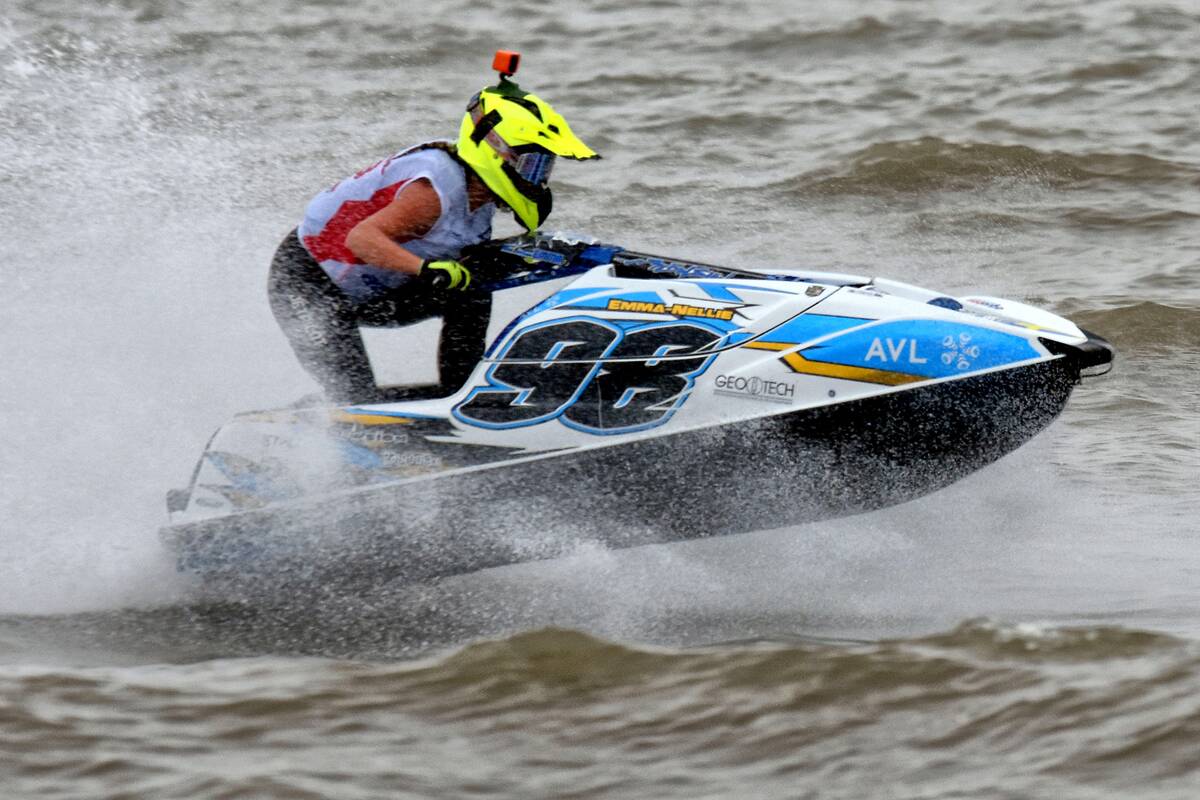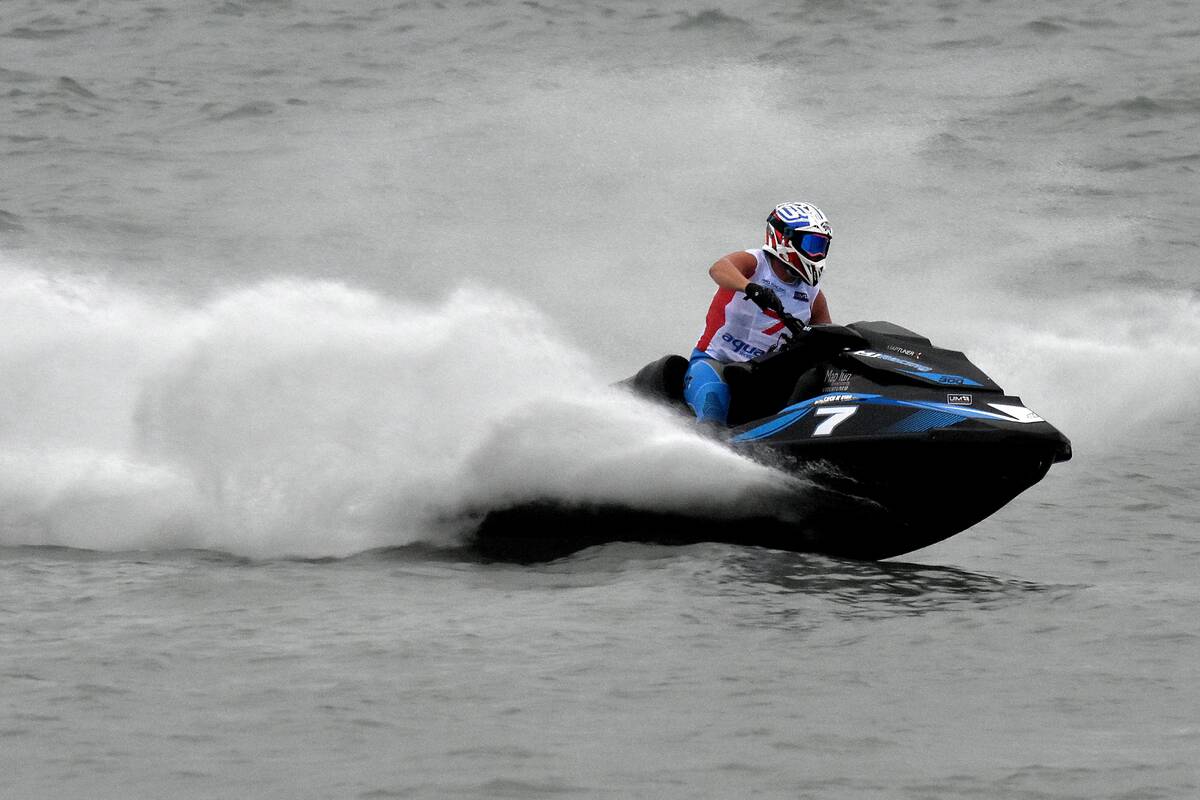 11 October 2019
REITERER AND ORTENDAHL EXTEND CHAMPIONSHIP LEADS WITH VICTORIES IN MOTO 1
*Championship leader Jorgensen wins Runabout qualifying race
Friday, 11 October, QINGDAO (China): Kevin Reiterer and Emma-Nellie Ortendahl continue to dominate in Ski GP1 and followed up yesterday's wins in their qualifying races with commanding victories in the first of three Motos at the UIM-ABP Aquabike Haier Grand Prix of Qingdao to extend their leads in the title race.
Both riders opted for the inside alternate course option off the beach start and made no mistake from their respective pole positions, the rough conditions ultimately proving their only challenge!
Despite a slight scare prior to the start and opting to sacrifice the warm up lap to make minor technical adjustments to his Ski Reiterer was faultless over the 7 laps leading comfortably by the end of the start lap and 21 seconds clear by the end of lap 2.
The testing and very rough conditions didn't faze the Victory rider who didn't ease up or let his pace drop running out a comfortable winner by 79 seconds. "In these conditions this is the pinnacle of the sport. You go out there and it's really just you and the Ski against the conditions," said the defending champion. "When you get into a rhythm you want to stay in that zone rather than back off and lose the momentum when you need it."
Daniel Svae Andersson, Reiterer's closest challenger in the title race, produced another strong performance passing Salman Allawadhi on lap 3 to move up into second place, the duo maintaining point to the chequered flag.
After sitting out yesterday's qualifying race due to an electrical issue, Nacho Armillas marked his return to racing after injury with an impressive showing despite a far from ideal starting slot and a machine lacking power, moving up from ninth at the end of lap 1 to take the chequered flag in fourth place ahead of Andrea Guidi and Markus Lutsokert.
In the Ladies division Ortendahl's qualifying win and today's victory means the Swedish star remains unbeaten this season in her bid to regain her title and controlled the race effortlessly from the front and never challenged over the six laps, winning by 31.01s. "It was great fun out there but a real challenge to read the waves and when to decide to ease off or just go for it." Ortendahl said after taking her seventh Moto win of the year. "The decision to start where I did and go for the inside course was right because the waves seemed easier over the inside alternate course. The key to today was getting it right, working with the waves not against them."
Jasmiin Ypraus immediately made up a place off the start into to third and then relentlessly chased down Jonna Borgstrom, passing her on the final lap to steal second spot, with Estelle Poret getting passed defending champion Krista Uzare on lap 4, Uzare then coming off her Ski and dropping to seventh. Sofie Borgstrom made up two places to finish in fifth ahead of Jessica Chavanne.
In Runabout GP1 championship leader Marcus Jorgensen put himself into pole position for tomorrow's first Moto with a hard fought victory in today's qualifying race.
Defending champion Jeremy Perez led for the opening two laps before retiring with a broken supercharger, handing the lead albeit briefly to Japan's series debutant Hajime Isahai before he was passed by Jorgensen, taking control and the lead on lap 4 and holding on to win by 3.10s, with Yousef Al Abdulrazzaq setting the fastest lap of the session and finishing in third ahead of Samuel Johansson, Andrzej Wisniewski and Rashed Al Tayer.
For full classifications:
https://www.aquabike.net/results