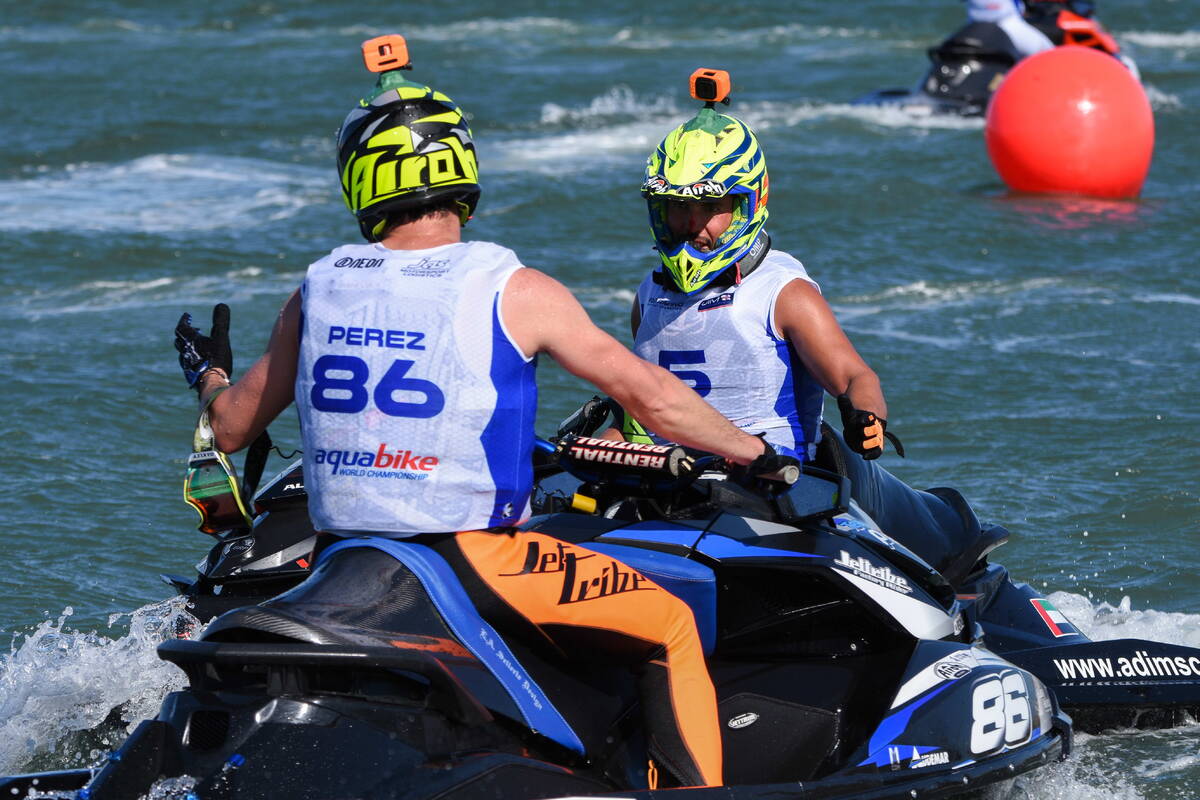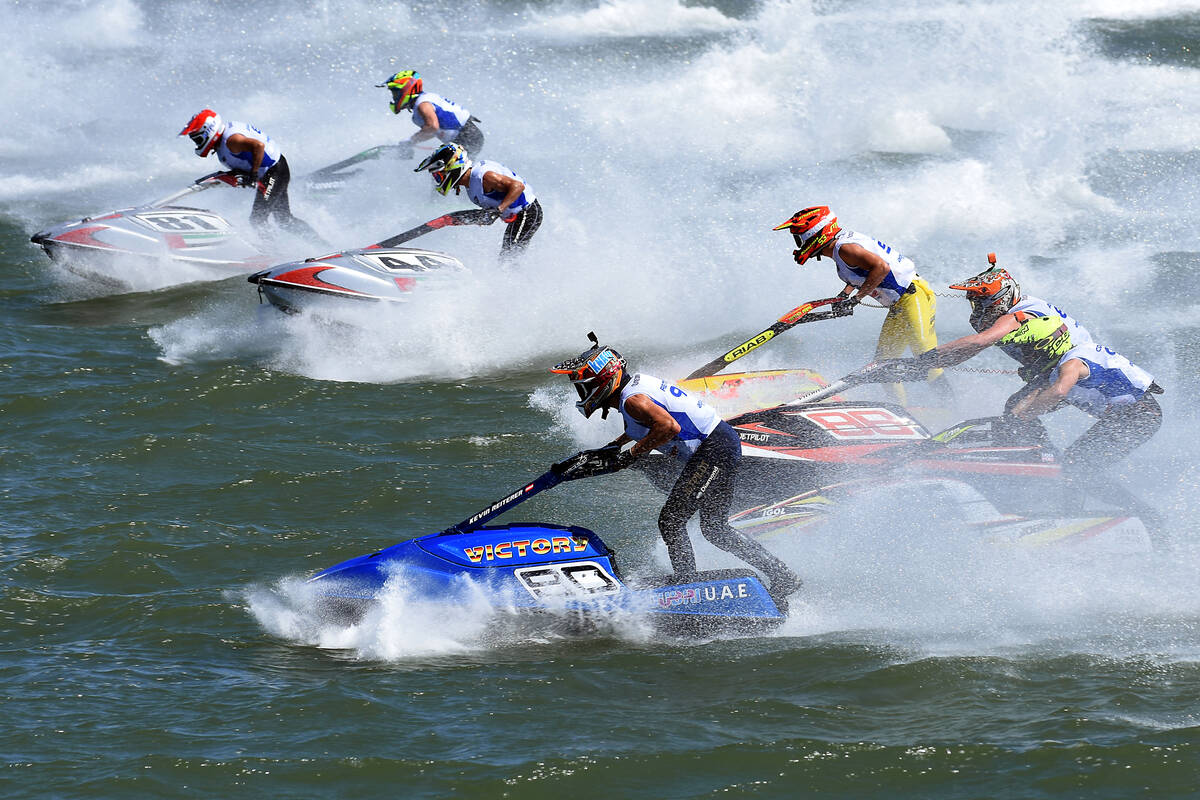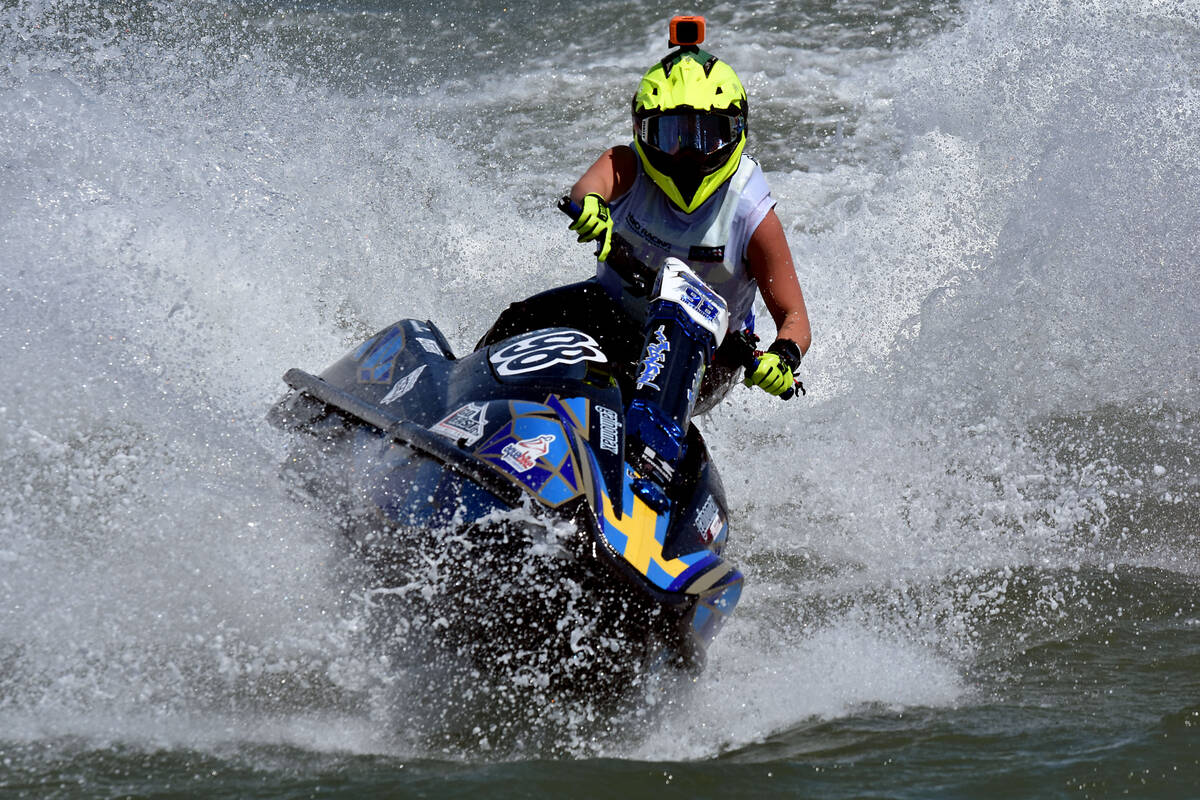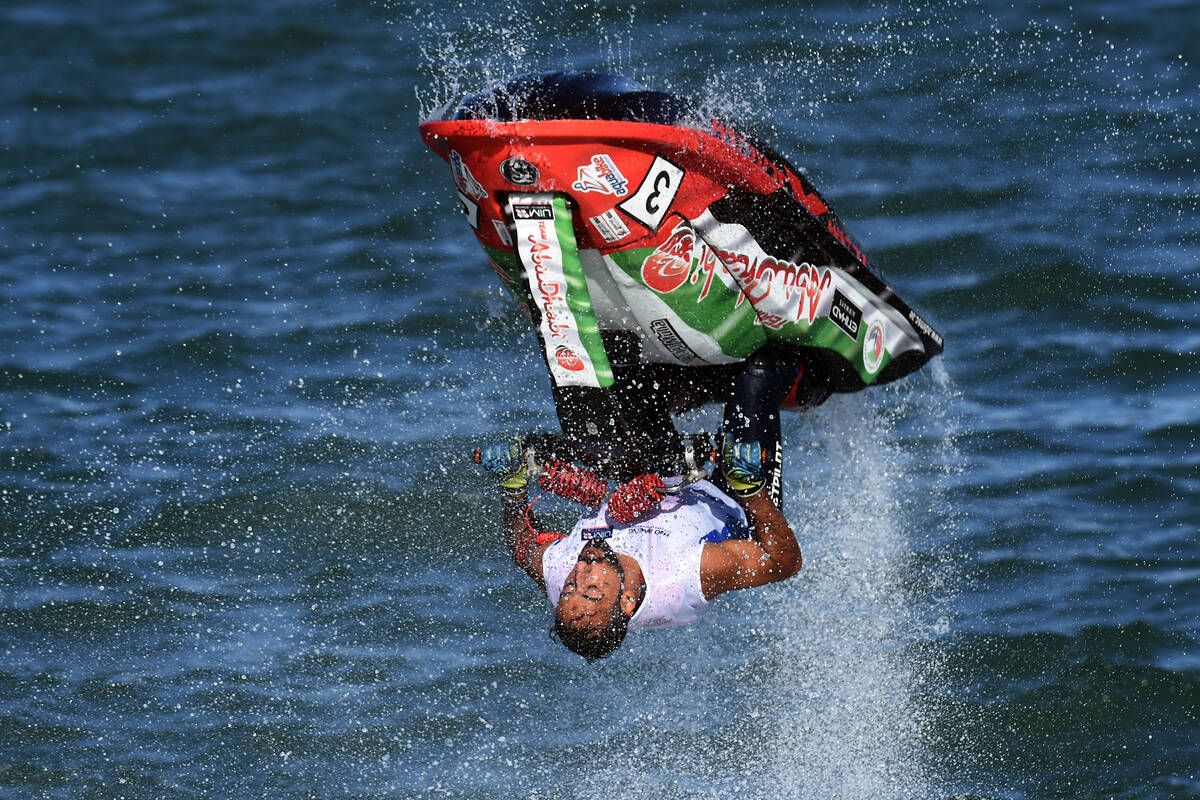 27 May 2019
RIDERS ALL SET TO RENEW CHAMPIONSHIP CHALLENGE IN OLBIA
Monday, 27 May, OLBIA (Italy): Runabout GP1 riders Rashed Al Tayer and Jeremy Perez will be looking to seize the points' advantage in the title race at this weekend's Grand Prix of Italy in Olbia, 31 May-2 June, round 2 of the UIM-ABP Aquabike World Championship.
Al Tayer threw his hat into the ring as a serious title challenger at the season opener in Portugal where he enjoyed a titanic battle with defending champion Perez who produced a late charge to overhaul his rival in Moto 1, Al Tayer hitting back to win the second and take his first Grand Prix title, the duo on top in the points standings tied on 47, seven clear of rising star Samuel Johansson.
All three can expect a response from four-time champion Yousef Al Abdulrazzaq who finds himself on the back foot after technical issues ruined his weekend in the Algarve, leaving with just 4 points and mired down in 20th place, Andrzej Wisniewski, Christophe Agostinho and Marcus Jorgensen all capable of troubling the top three.
In Ski, top seeds Kevin Reiterer and Emma-Nellie Ortendahl will be the ones with the targets on their backs in Olbia after both carded perfect scores last time out; Reiterer looks sublime and in unbeatable form, with Daniel Svae Andersen, who grabbed his first podium last time out, Marten Manni and Axel Courtois currently the best of the rest and leading the chasing pack, whilst last year's championship runner-up Raphael Maurin is always a real threat.
Ortendahl will be looking to maintain her dominance in a very competitive field, fellow-swede Jonna Borgstrom looks to be back to her best and leading the chase from Jasmiin Ypraus, with Estelle Poret a lurking and real danger and back on the UIM-ABP tour after a one-year absence.
Rased Al Mulla's absolute dominance is expected to continue in Freestyle and the Emirati will be looking to stretch his unbeaten Grand Prix run to eight, with Roberto Mariani the strongest of the challengers.
A massive rider turnout of 150 from 30 countries is anticipated in Olbia where the elite in GP1 are joined by an influx competing over the three Motos for the UIM-ABP Aquabike World Championship for Runabout GP2, GP4 and Ski GP2, GP3.
First practice for all classes takes place on Friday morning and qualifying in the afternoon, with Moto 1 for GP1 and Motos 1&2 for GP2, 3&4 on Saturday, with a second practice and final Moto in all classes on Sunday.
The final round of the GP1 Slalom World Championship will take place under lights in the evening on Saturday with Sofie Borgstrom, Stian Schjetlein and Rashed Al Tayer hoping to once again be in the mix after victories in Portugal.
Qualifying and all Motos will be streamed live on aquabike.net
For further information and championship standings:
https://www.aquabike.net/races/2019/world-circuit/grand-prix-of-italy
https://www.aquabike.net/standings