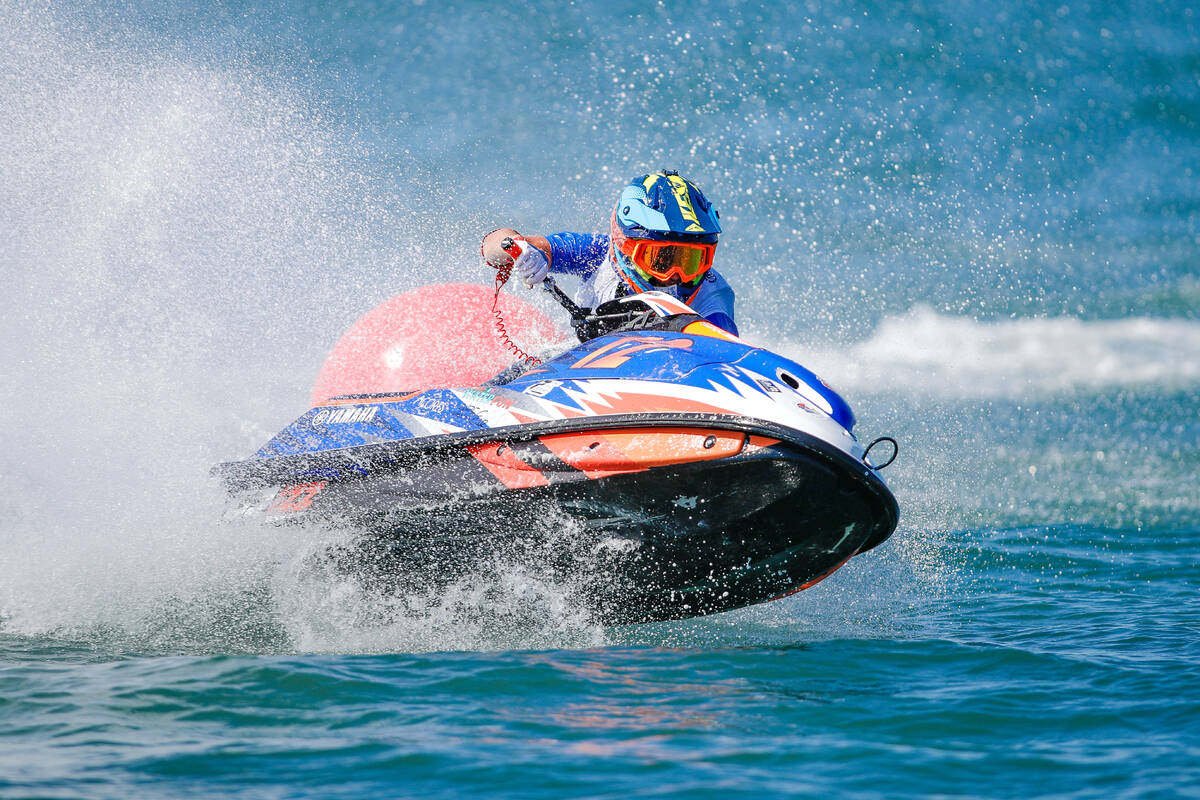 01 June 2019
RODRIGUES WINS SKI GP3 MOTO2 – MOTO 1 WINNER BOSSCHE RETIRES
Saturday, 1 June, OLBIA (Italy): Portugal's Goncalo Rodrigues turned the tables on Moto 1 winner Quinten Bossche to take victory in Moto 2, with Bossche enduring an error-strewn Moto losing the lead on lap 1, dropping further back on lap 7 then pulling off the circuit on the penultimate lap.
With Bossche side-lined the pressure was off Rodrigues who cruised the remaining 3 laps to win by 27.39s and take the points lead heading into the decisive third Moto tomorrow.
Hungary's Marten Sumegi took advantage of Bossche's errors to finish second and into second overall, third spot going to Barnabas Szabo.
Another great effort by Jennifer Menard coming home in fourth moved the two-time champion into third in the standings, Oliver Koch Hansen finishing in fifth ahead of Dag Martin Drange.
For full classifications: https://www.aquabike.net/results