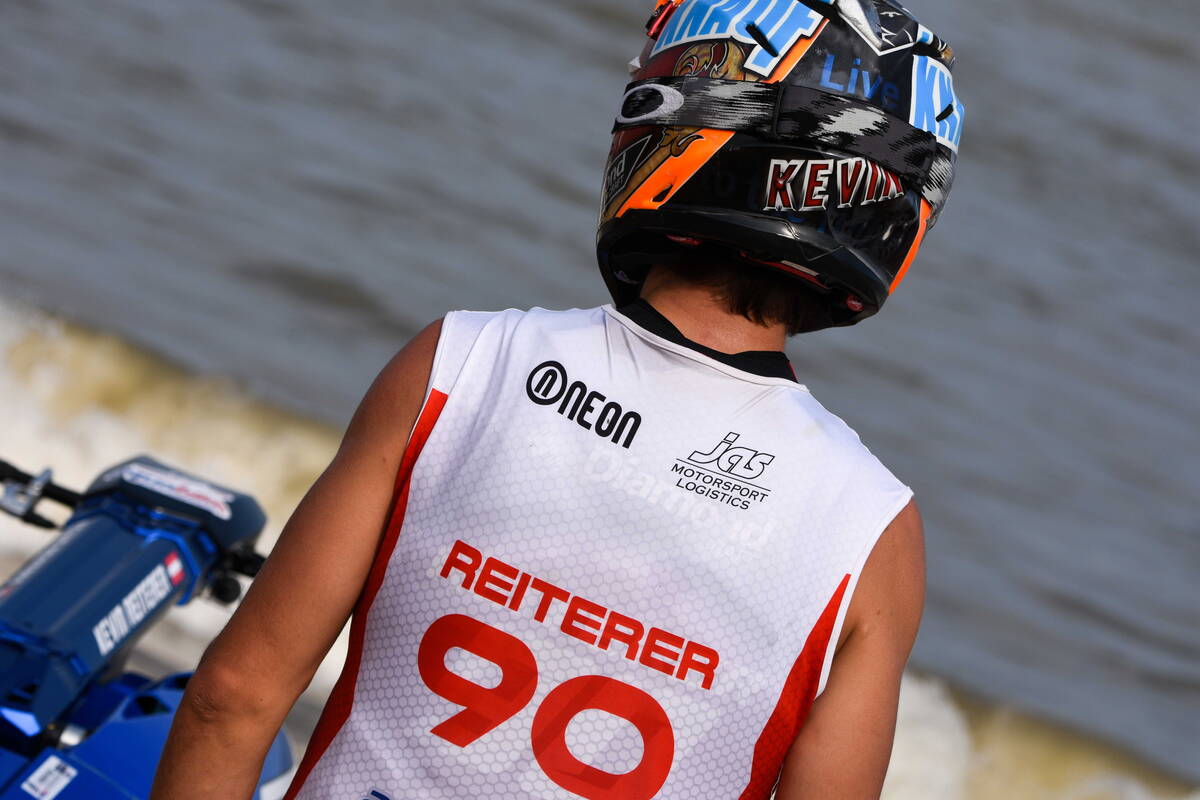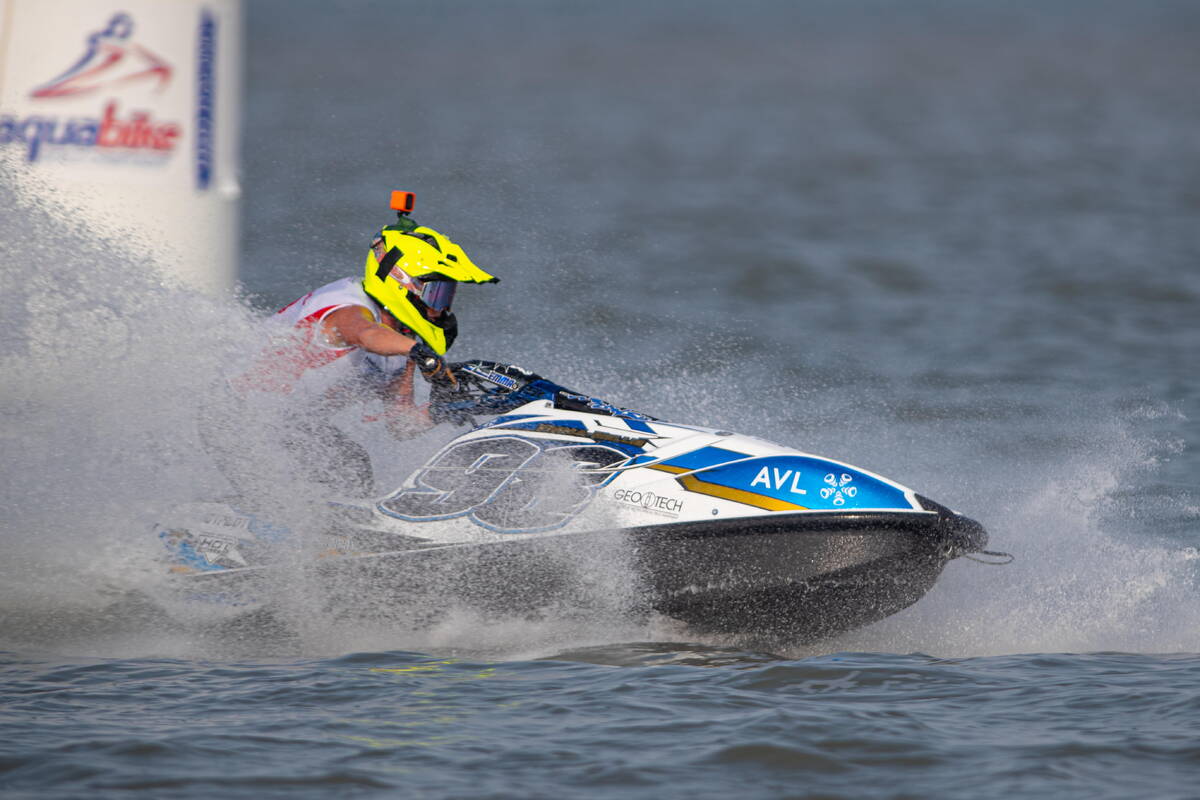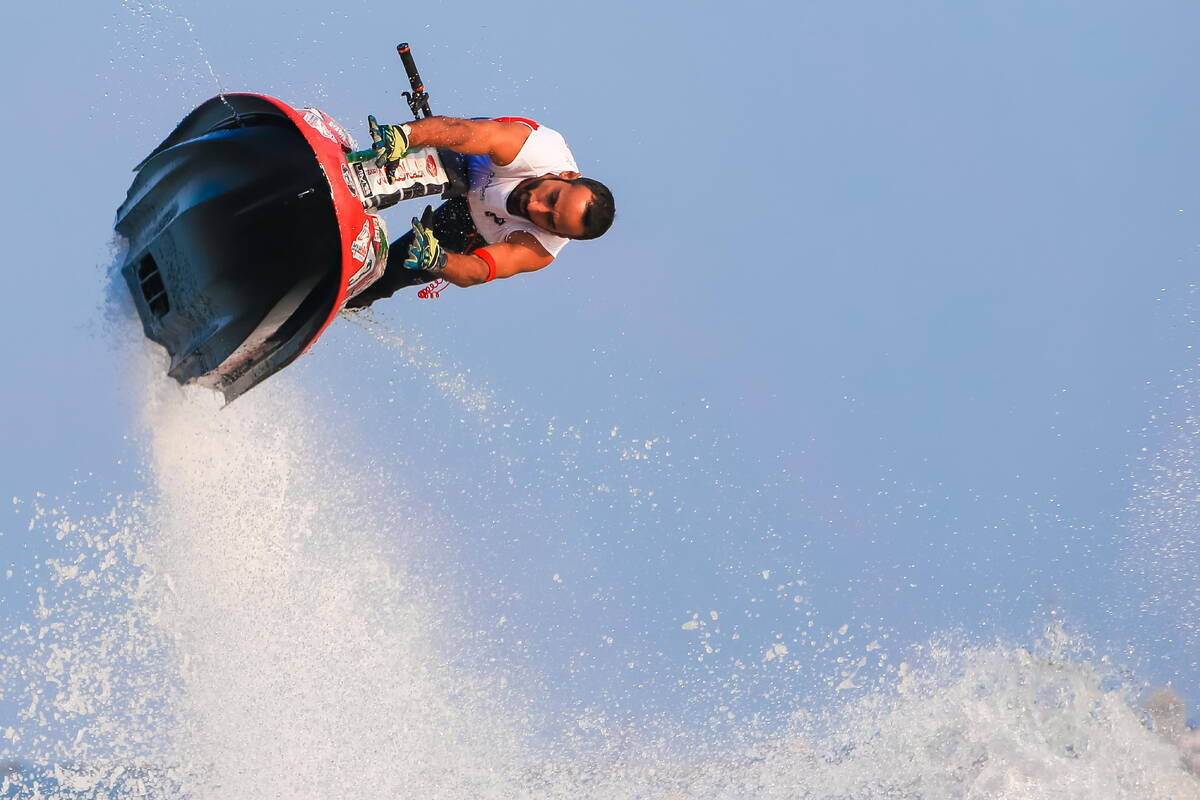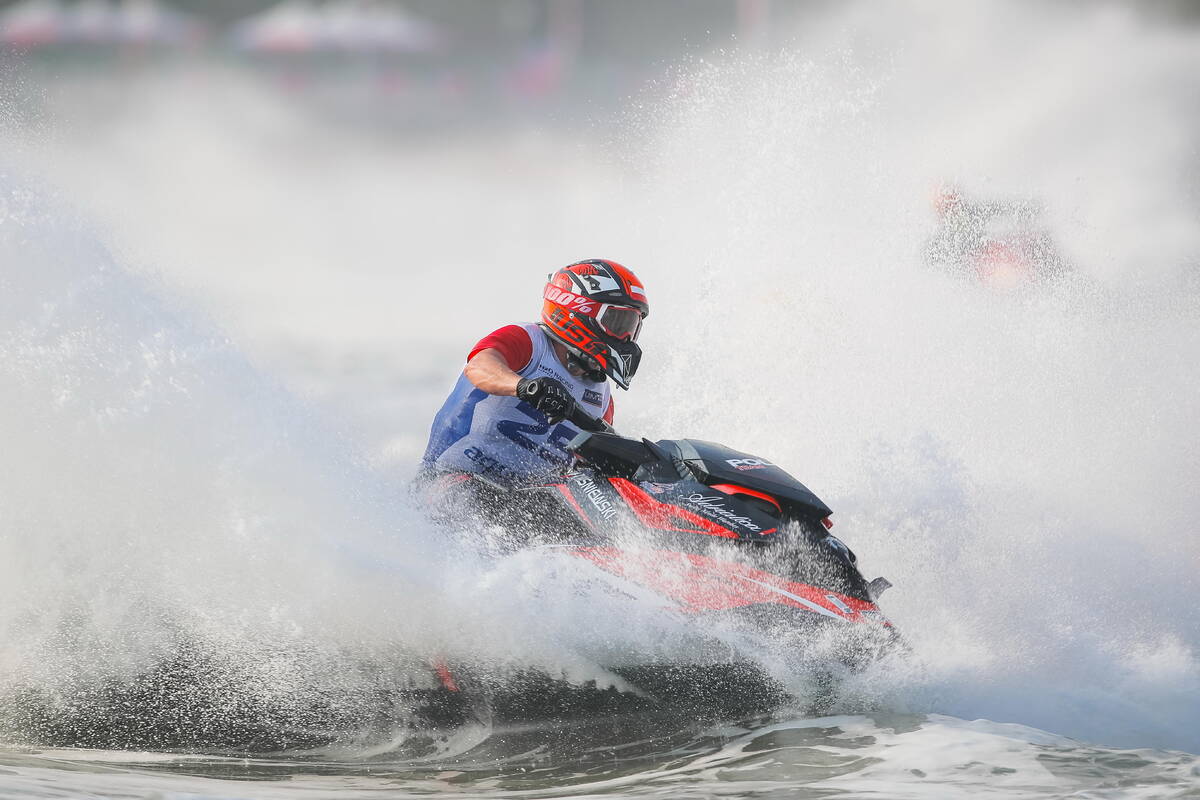 28 October 2019
THREE MOTO SHOOT-OUT IN SHARJAH TO DECIDE WORLD TITLES
Monday, 28 October: The final act of the 2019 UIM-ABP Aquabike World Championship on Khalid Lagoon in Sharjah in December will be a three moto title decider in all categories.
In Ski division there are two firm odds on favourites, defending champion Kevin Reiterer and Emma-Nellie Ortendahl.
Reiterer picked up his third GP title of the year with a perfect scorecard in Qingdao and heads to Sharjah needing just a solitary point in the first Moto to seal the deal for a third world crown, the battle to be best of the rest is led by Daniel Svae Andersson who heads a quintet of riders split by 26 points, whilst two-time champion Ortendahl, unbeaten in all competition so far, needs to outscore her rivals by three points to close out the title race, the Borgstrom sisters Jonna and Sofie, Estelle Poret and Jasmiin Ypraus all fighting to be on the lower steps of the year end podium.
Freestyle defending champion Rashed Al Mulla is on a 21 Moto, 9 GP winning streak and heads to Sharjah where he is unbeaten since 2016 with an 18 point margin over Roberto Mariani.
In Runabout however it is open season in the title race with only 17 points separating the top six and 75 points on offer; Poland's Andrzej Wisniewski sits in top spot on 104 points, seven clear of Yousef Al Abdulrazzaq and Rashed Al Tayer tied in second place, with Samuel Johansson and Marcus Jorgensen tied in fourth spot a further three points adrift, defending champion Jeremy Perez in sixth on 87 points.
Practice and qualifying take place on Tuesday [17] December with Moto 1&2 the next day and a final practice session and Moto 3 on Friday.
For full classifications and timetable:
https://www.aquabike.net/standings
https://www.aquabike.net/races/2019/world-circuit/grand-prix-of-sharjah