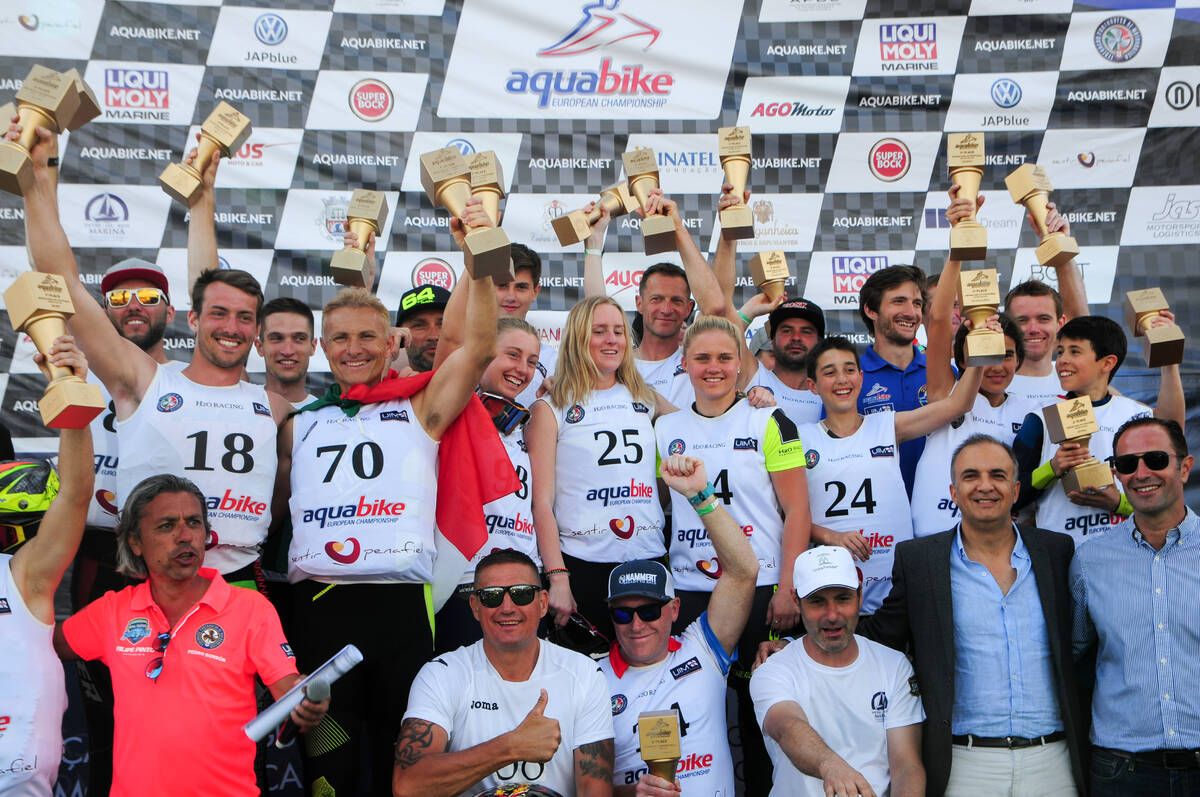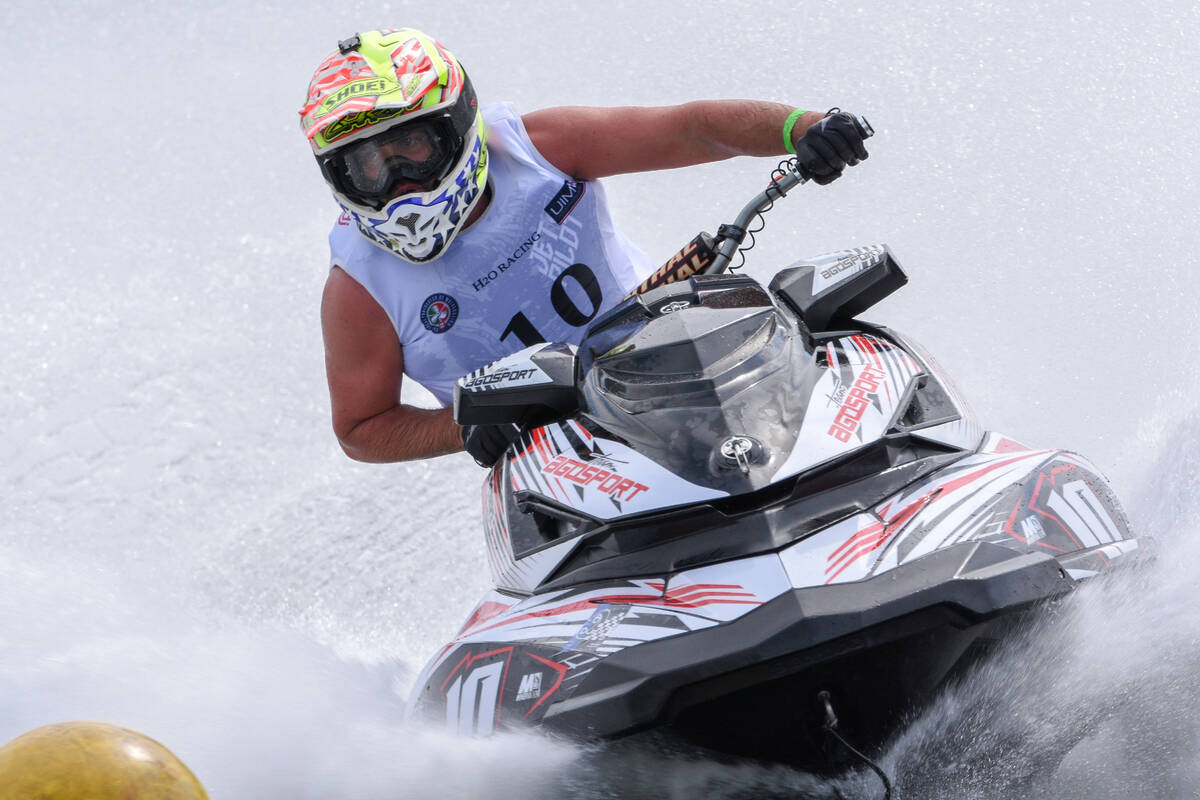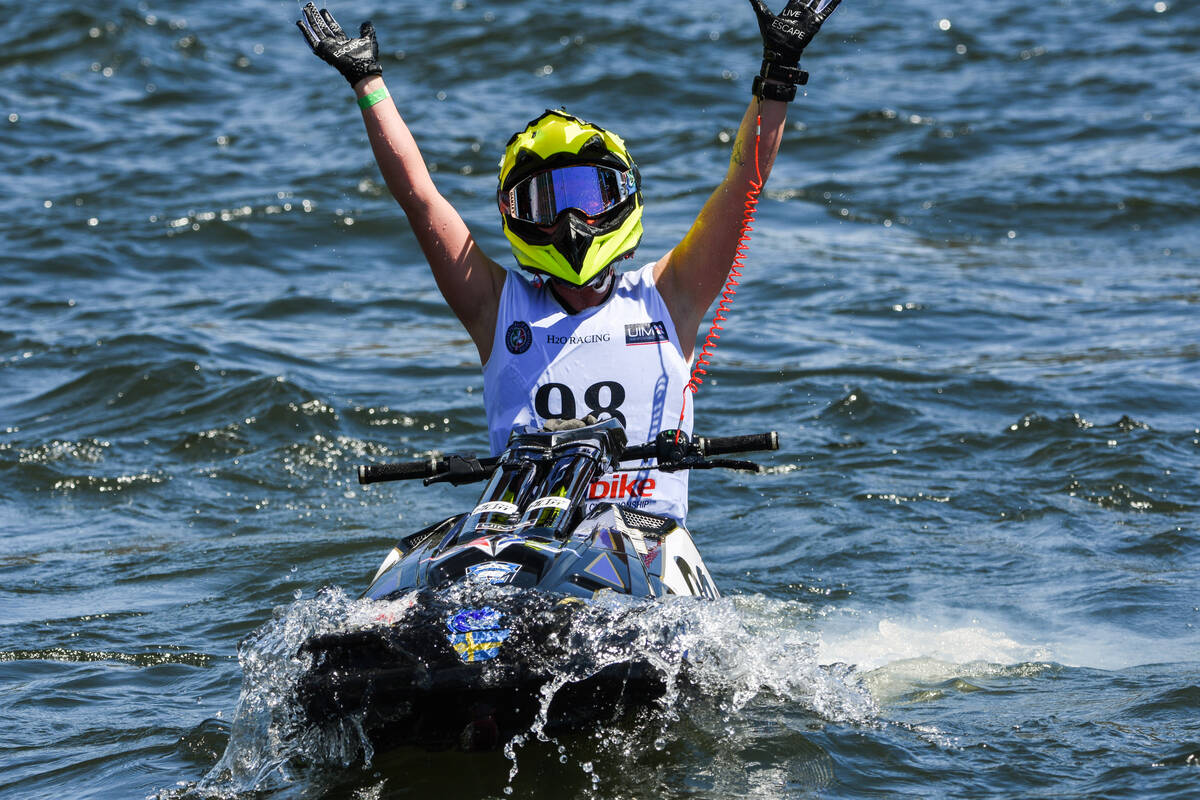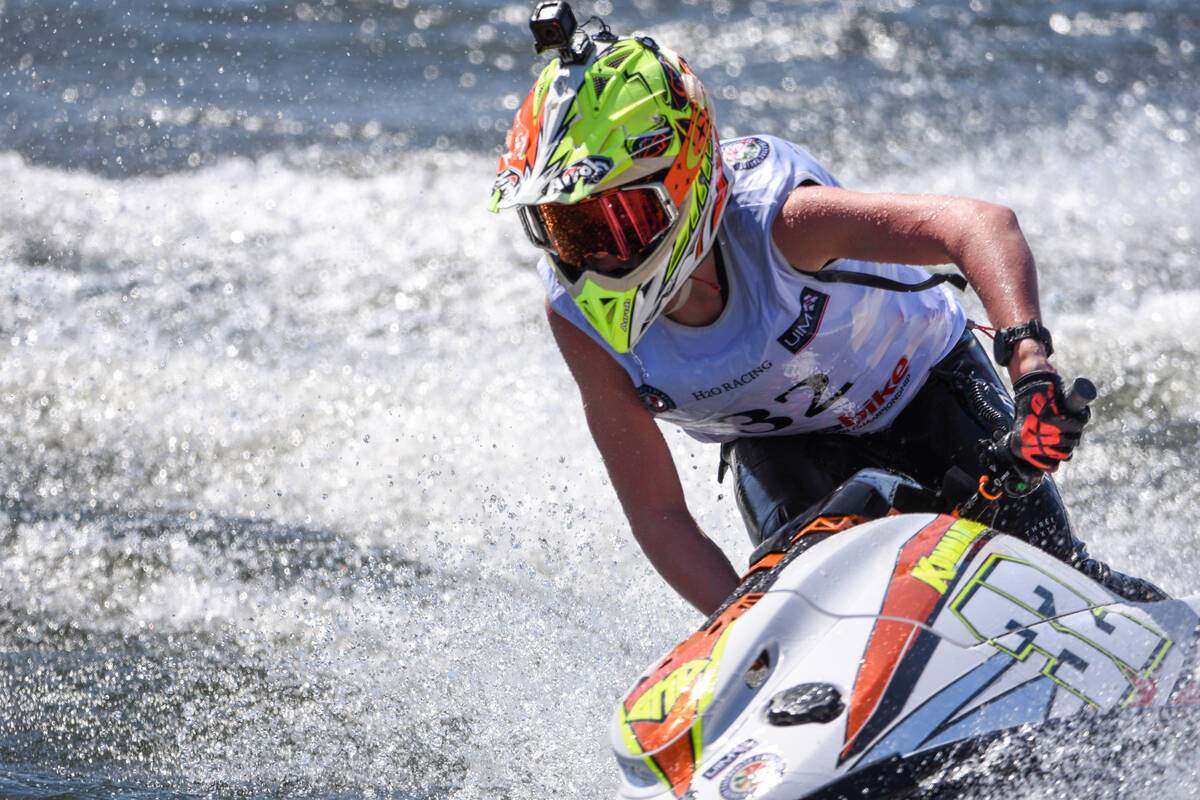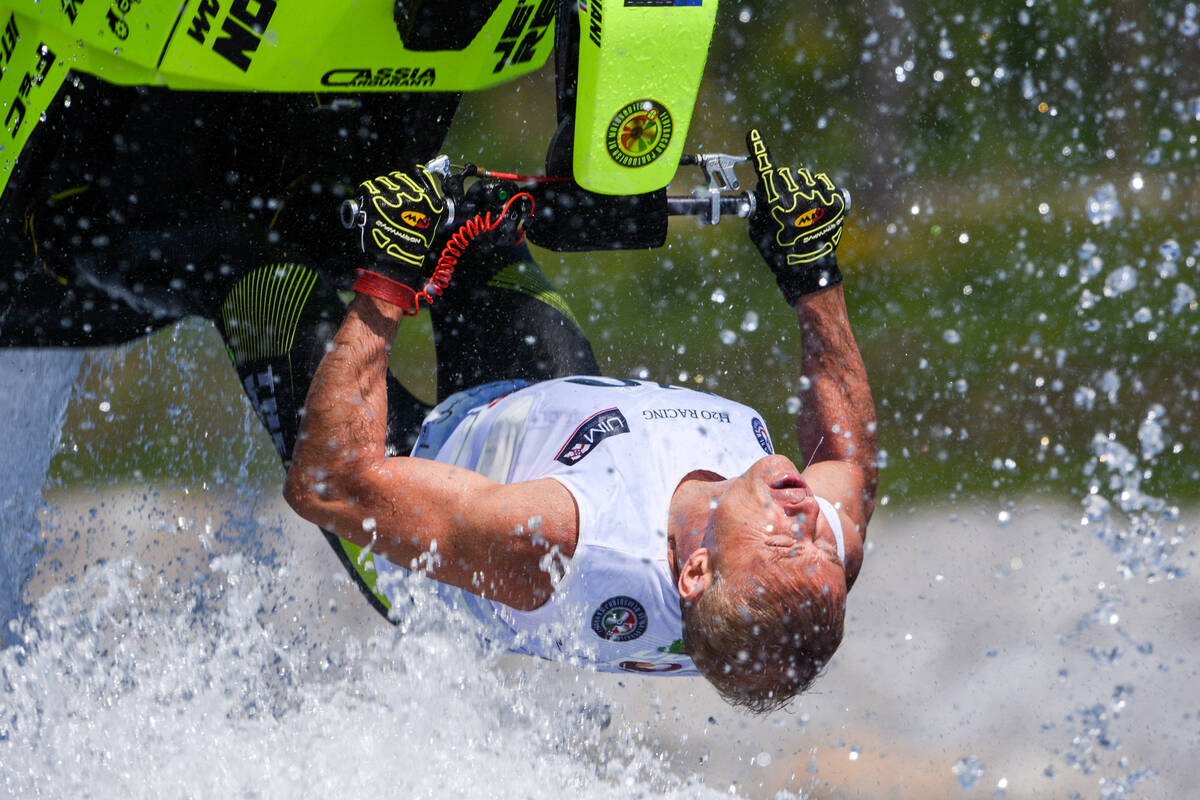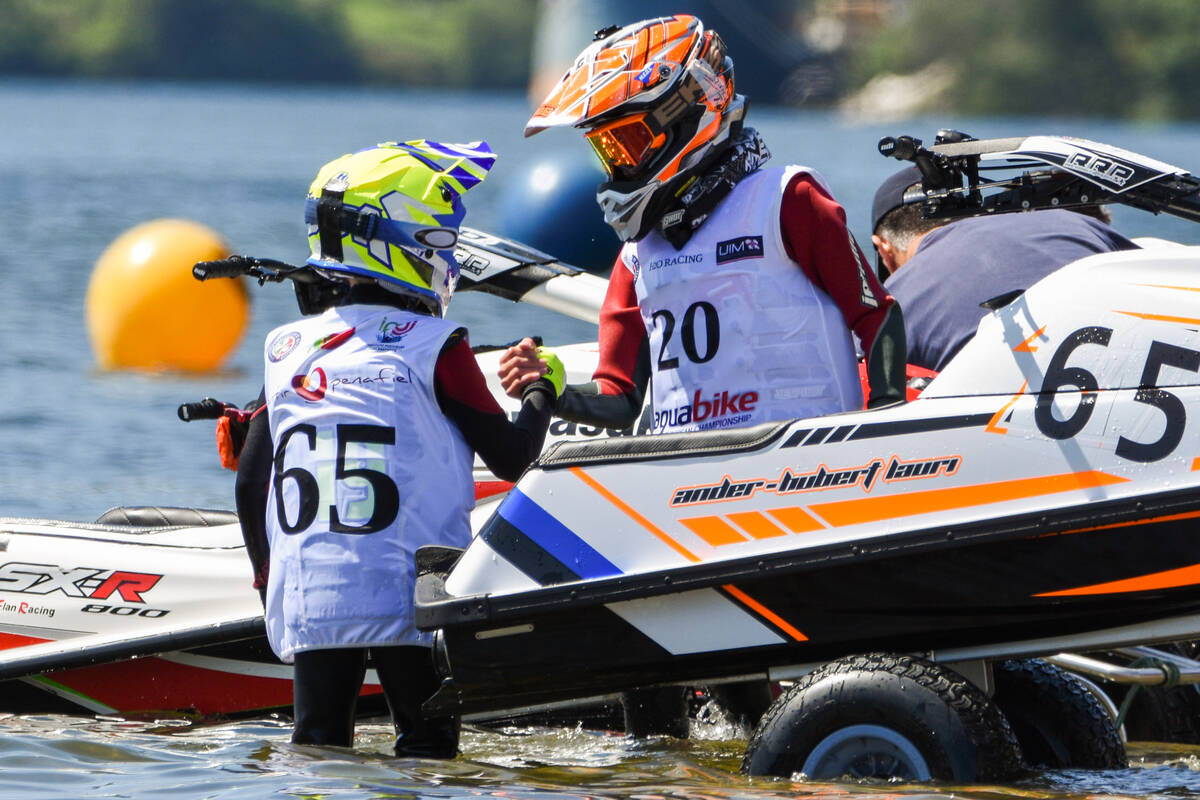 06 May 2019
TITLES AND PODIUMS PLACES DECIDED IN THRILLING FINAL DAY IN PENAFIEL
Monday, 6 May, PENAFIEL (Portugal): A thrilling final day at the Grand Prix of Portugal in Penafiel, the opening round of the UIM-ABP Aquabike European Championship, produced some standout performances to decide the titles and podium places.
A commanding final performance in Moto 3 sealed overall victory in Runabout GP1 for Portugal's defending champion Christophe Agostinho, winning the 17-lap decider comfortably by 21.97 seconds.
Agostinho and Samuel Johansson were tied on points heading into the shootout with the Portuguese rider dominating from start-to-finish, Johansson coming home in third to seal second overall, but the performance by Andrzej Wisniewski finishing in second leapfrogged the Polish rider from sixth at day start onto the final step of the podium.
In Ski GP1 Kevin Reiterer and Emma-Nellie Ortendahl once again stamped their authority over their rivals to complete a set of perfect scorecards to claim victory; Reiterer cruised to his third win of the weekend by over a minute, with Lukas Binar taking second to jump up two spots to take the runners-up slot with Stian Schjetlein securing the final podium place in third.
Ortendahl rounded off the perfect start to the defence of her title with maximum points finishing 13.06s ahead of Jasmiin Ypraus with Jonna Borgstrom in third and sealing the runners-up spot from Ypraus by two points.
In GP2 Slaven Ivancic held off the challenge from Rui Sousa to take his second win of the weekend and snatch overall victory from overnight leader Andrea Guidi by four points with Sousa completing the podium.
There was more success for Portuguese riders with Goncalo Rodrigues sealing overall victory with his third win of the weekend in GP3, a win in Juniors GP3.2 in the final Moto putting Manuel Leite on the top step of the podium, Estonias' Mattias Reinaas matching that result in GP 3.3, with Latvia's Janis Uzars taking the Veterans title with three wins out of three.
European Champion Roberto Mariani sealed the overall Grand Prix victory in Freestyle winning all three Motos and consistently scoring in the eighties, with Jaroslav Tirner taking the runners-up spot from Alexander Kuramshin.
Edvin Samuelsson was the standout rider in Runabout GP2 and another to put together the perfect scorecard, taking overall victory from Daniell Wagner and Tomas Gurksnys. Second place in Moto 3 sealed the overall top spot in GP4 by four points for Mattias Siimann from runner-up and Moto winner Alejandro Artinano, with Robert Wallenbosn another three for three winner in Veterans.
The second round of the UIM-ABP Aquabike European Championship takes place in Nyiregyhaza-Levelek in Hungary on 14-16 June with the UIM-ABP tour immediately heading south to Portugal's European City of Sport for 2019, Portimao, for the opening round of the World Championship for GP1 and Freestyle and the UIM-ABP Aquabike World Championship for Ski Juniors GP3.2 and GP3.3 on the 10-12 May.