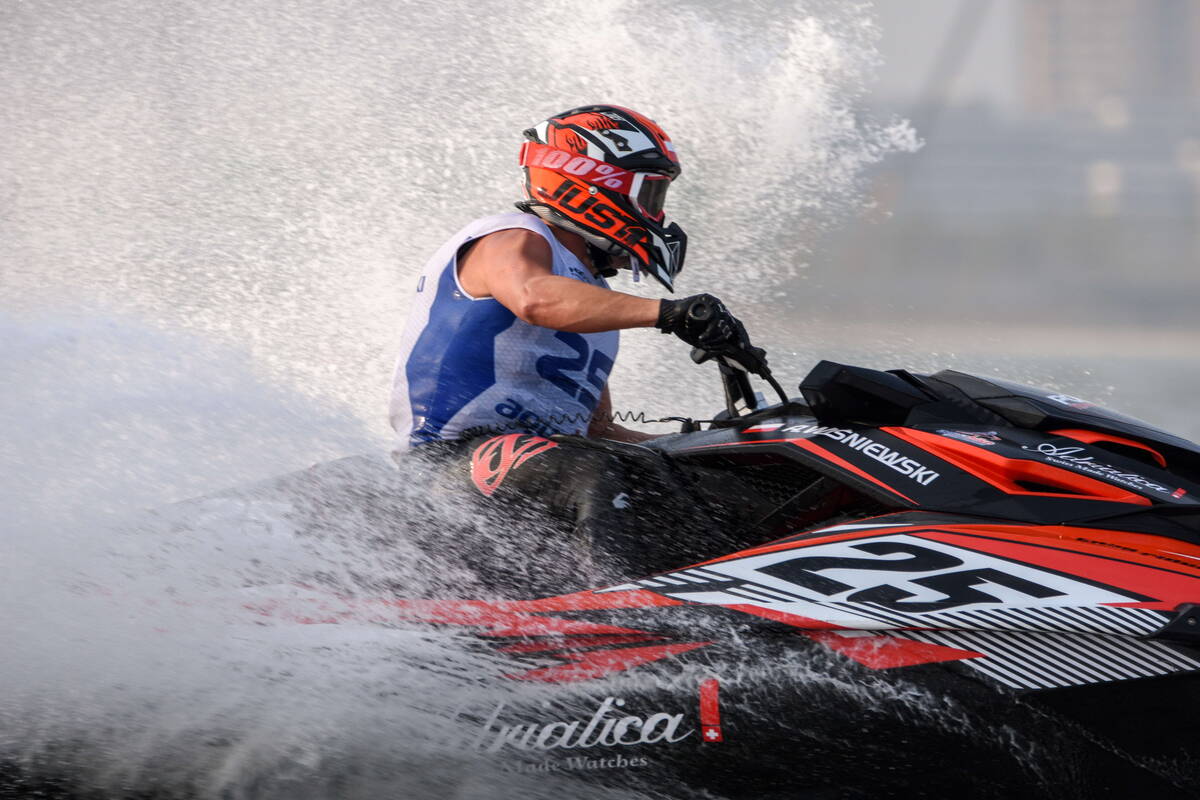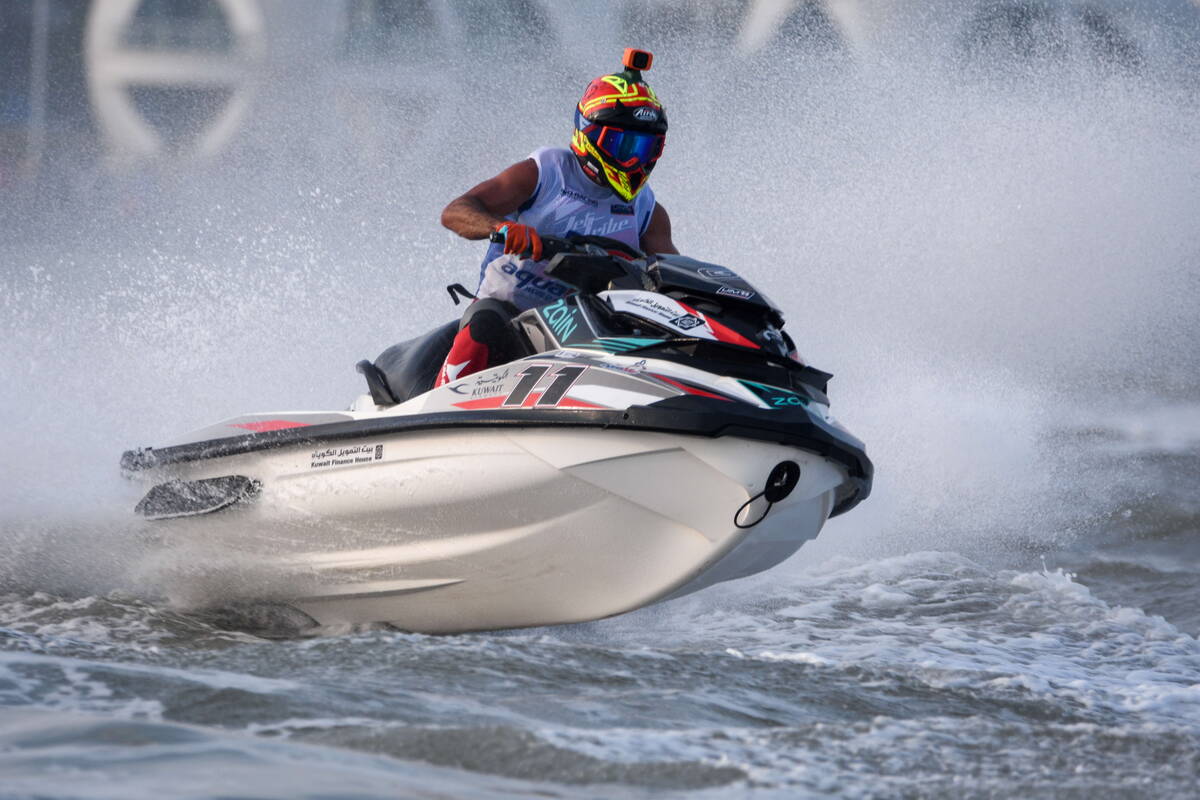 13 December 2019
WISNIEWSKI LEADS HEADING INTO EPIC RUNABOUT TITLE DECIDER IN SHARJAH
Friday, 13 December: It is fitting that the final act of the 2019 UIM-ABP Aquabike World Championship at the Grand Prix of Sharjah [17-20] will be moto 3 in Runabout GP1 because it is very likely that it will take all three motos to unravel, unlock and decide who will be the champion.
Heading into the decider it is absolutely open season in what is an epic title race with only 18 points separating the top seven and 75 points still on offer in a season that has seen three different riders top the standings, two Grand Prix winners, four moto winners and seven riders grabbing podium spots.
Poland's Andrzej Wisniewski currently tops the prestigious UIM-ABP Aquabike World Rankings, sits in top spot in the title race on 104 points and is enjoying a stellar season, his best by far on the tour. The 49-year-old has arguably been the most consistent rider with six top six finishes including two third places on his way to podiums in Italy and China.
In a season where consistency and reliability is paying huge dividends Wisniewski is well-placed, at least for a best ever year-end finish, and heads into the deciders seven points clear of four-time world champion Yousef Al Abdulrazzaq and Rashed Al Tayer, tied in second place.
After a poor start to the year when technical issues limited him to four points in the opener, Abdulrazzaq has hit back strongly, taking two wins and the GP title in Italy and a win and the title in China to claw his way right back into contention, despite a consistent niggling shoulder injury!
Al Tayer showed from the outset that he is a genuine title challenger, trading the win and second place in Portugal with defending champion Jeremy Perez, his victory in moto 2 giving him his first GP title, but disqualification in the second moto in Italy knocked him off top spot in the standings and last time out the Emirati was in damage limitation mode after his race engine failed to clear customs and get to the race site, forcing his hand into renting a ski. But he salvaged 28 points and is still very much a contender.
Samuel Johansson is tied in fourth place with Marcus Jorgensen on 93 points and has been the revelation of the season in his debut full term on the UIM-ABP tour, grabbing a pair of top three finishes in the opener to grab a first podium. He dropped points in round 2 due to technical issues but hit back to finish fourth overall in the penultimate round and remains in contention, as is Jorgensen but his DNF in moto 2 last time out cost him his top spot and could prove very costly.
Defending champion Jeremy Perez has had somewhat of a roller-coaster season in the reliability stakes following a strong opener and tying on points with Al Tayer, a DNF in each of the last two rounds may well have scuppered his title defence, the Frenchman now in sixth on 87 points, with Estonia's Anton Pankratov having a very solid season and just a point back in seventh.
Runabout GP1 World Championship standings:
1. Andrzej Wisniewski (pol) – 104pts
2= Yousef Al Abdulrazzaq (kuw) – 97pts
2= Rashed Al Tayer (uae) – 97pts
4= Samuel Johansson (swe) – 93pts
4= Marcus Jorgensen (den) – 93pts
6. Jeremy Perez (fra) – 87pts
7. Anton Pankratov (est) – 86pts
For full classifications: