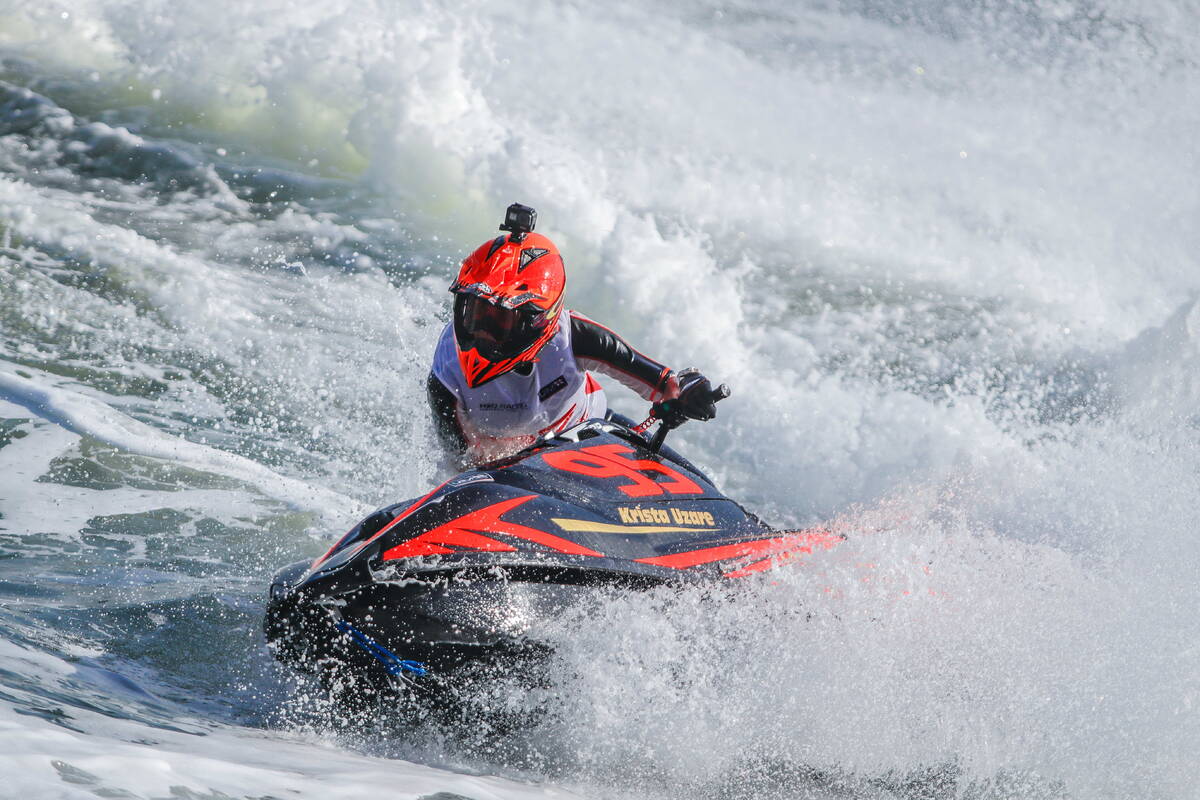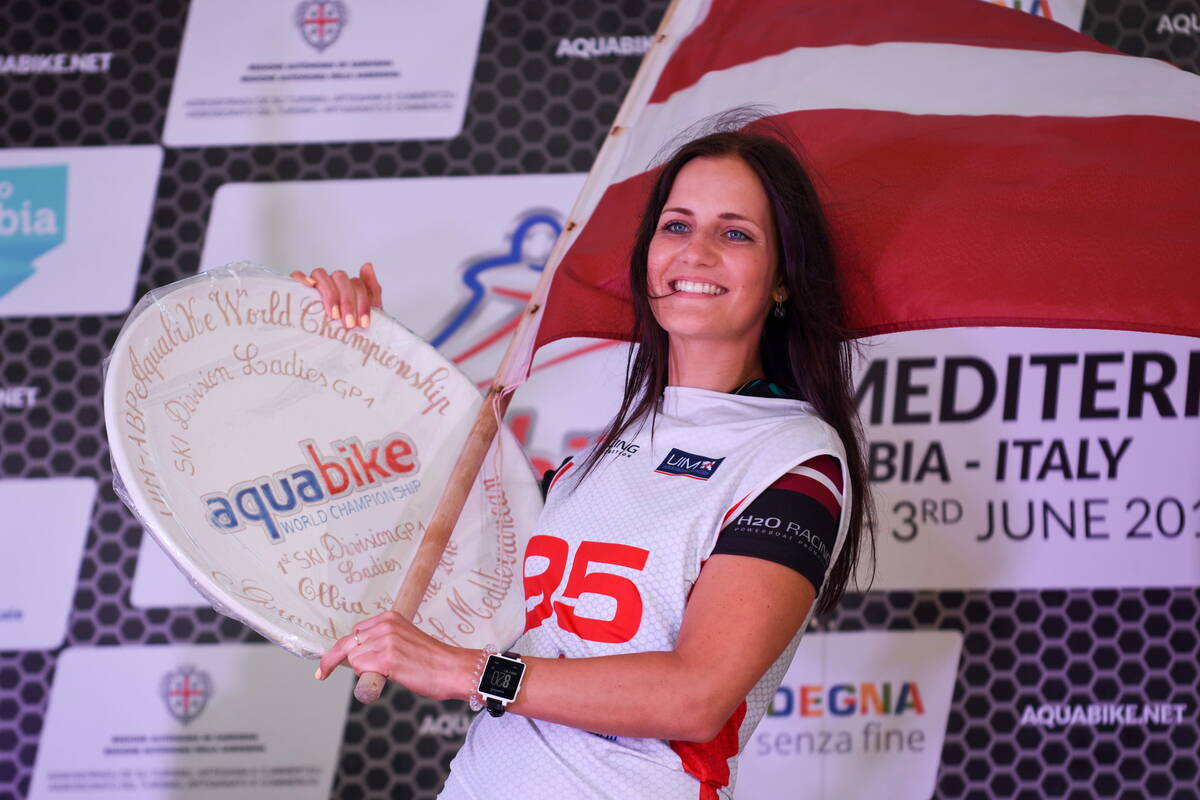 29 April 2019
WORLD CHAMPION KRISTA UZARE TO MISS OPENING ROUNDS OF WORLD AND EUROPEAN CHAMPIONSHIPS
*Broken ankle puts champion's title defence on hold
Monday, 29 April: Defending World Champion Krista Uzare will miss the opening rounds of the UIM-ABP Aquabike World and European Championships after breaking her left ankle in a recent training accident. "It is such a shame that this has happened but I will be back as soon as I can. There is no point to be sad. I just have to recover as quickly as possible." she said.
It is a bitter disappointment for the 24-year-old Latvian rider from Riga who would have been in Penafiel in Portugal later this week for round 1 of the European Championships [3-5 May] before heading south to start the defence of her world title in Portimao [10-12 May].
In just her second term on the UIM-ABP tour Uzare became the first Latvian to win the Ski ladies world title winning three out of seven motos and winning all three Grand Prix titles in Gallipoli, Olbia and Sharjah to clinch the world title from two-time champion Emma-Nellie Ortendahl by 12 points.