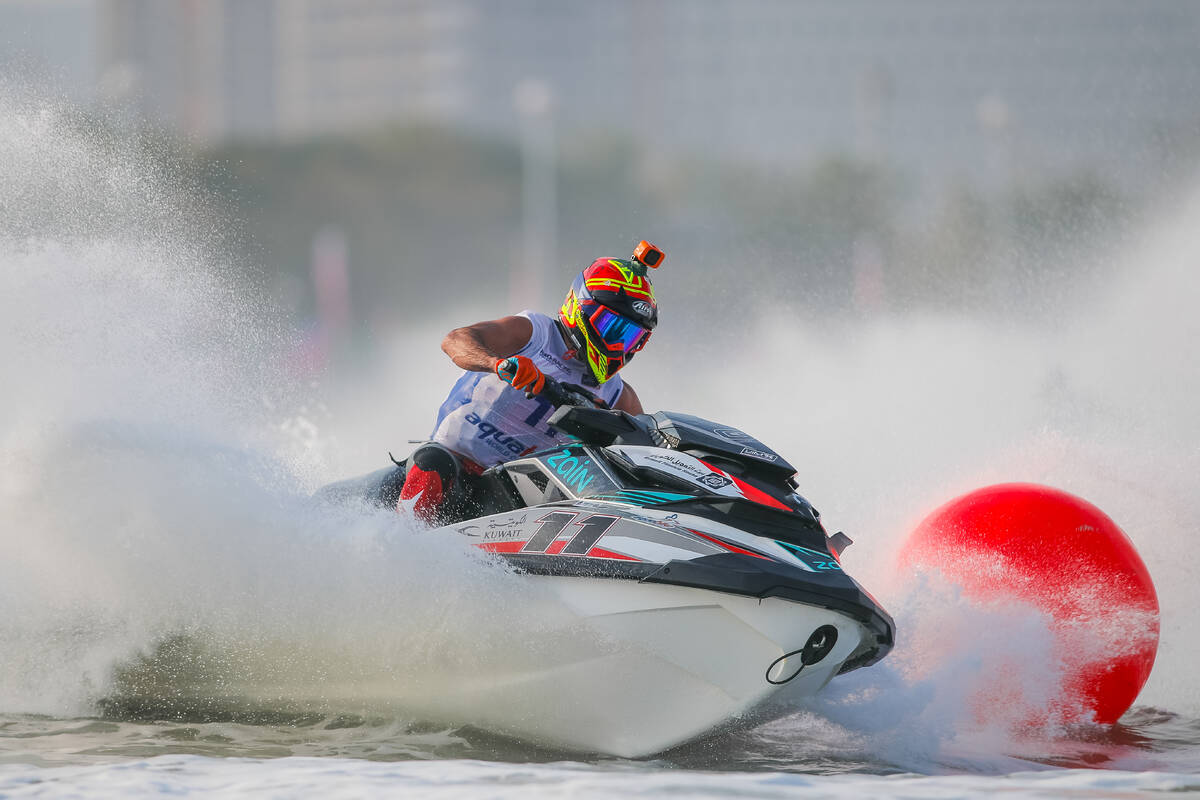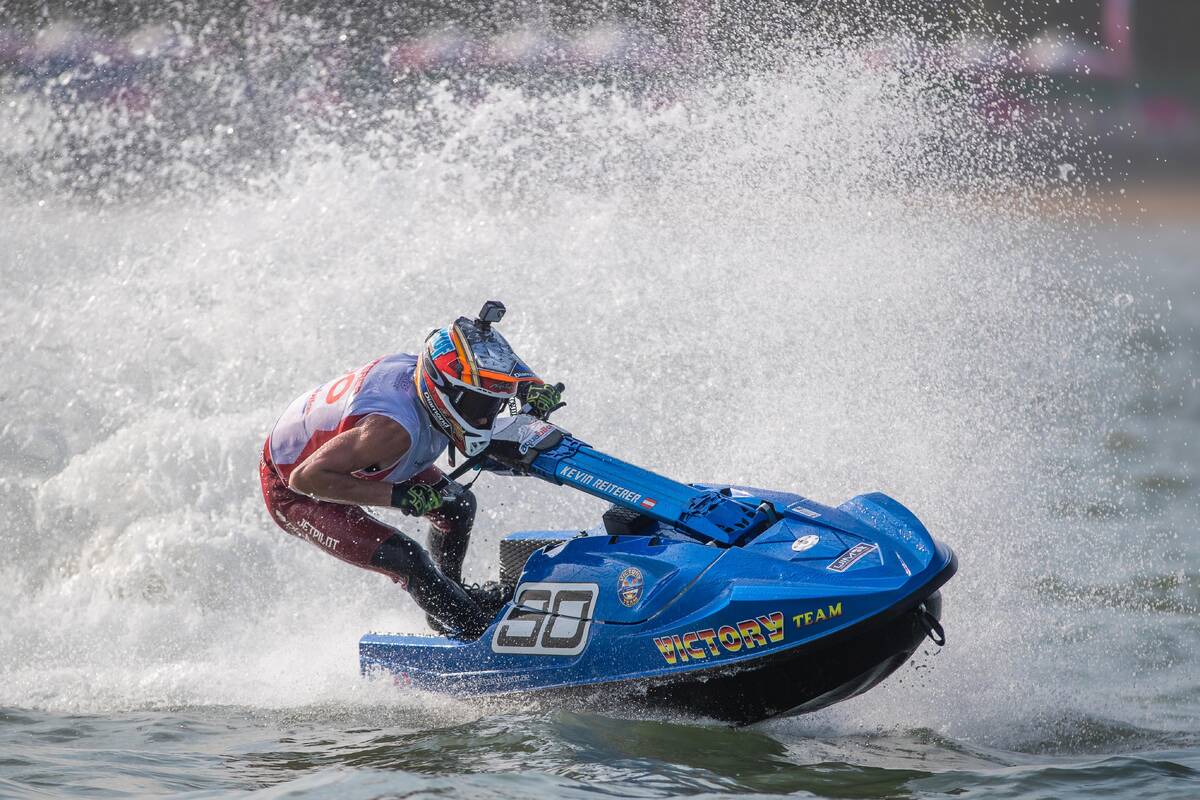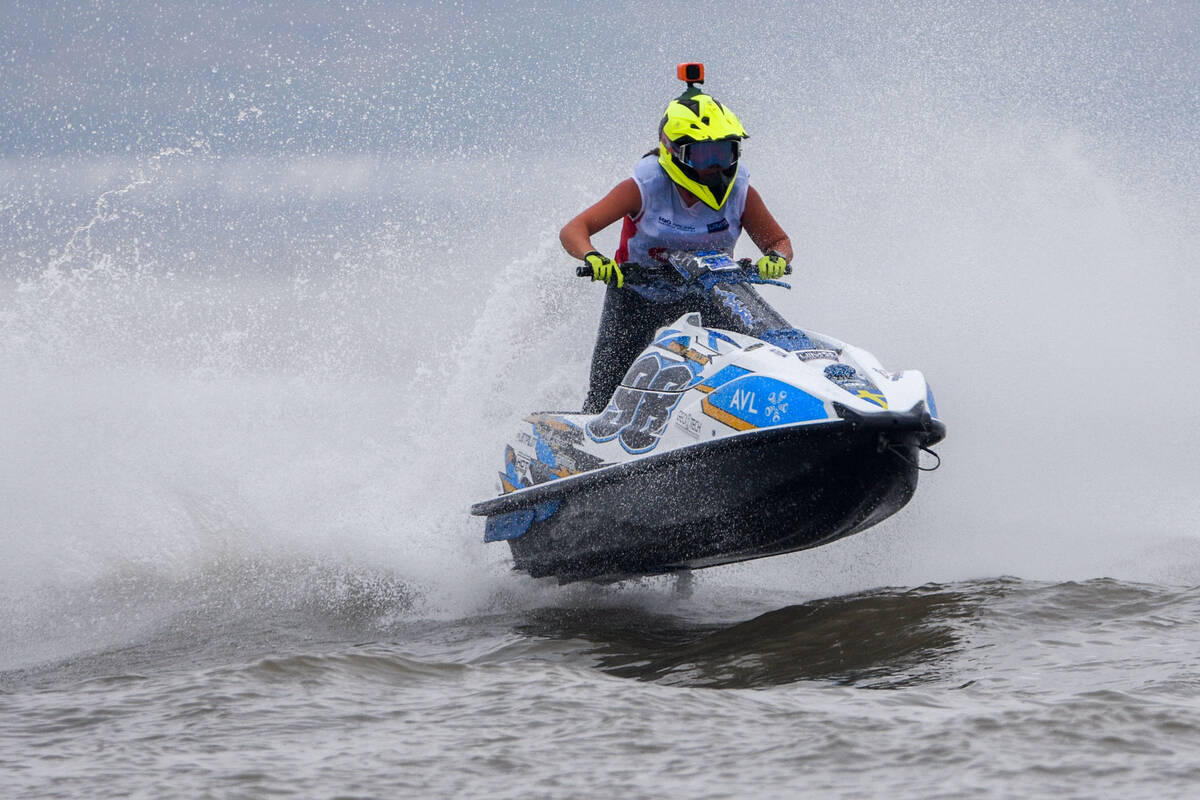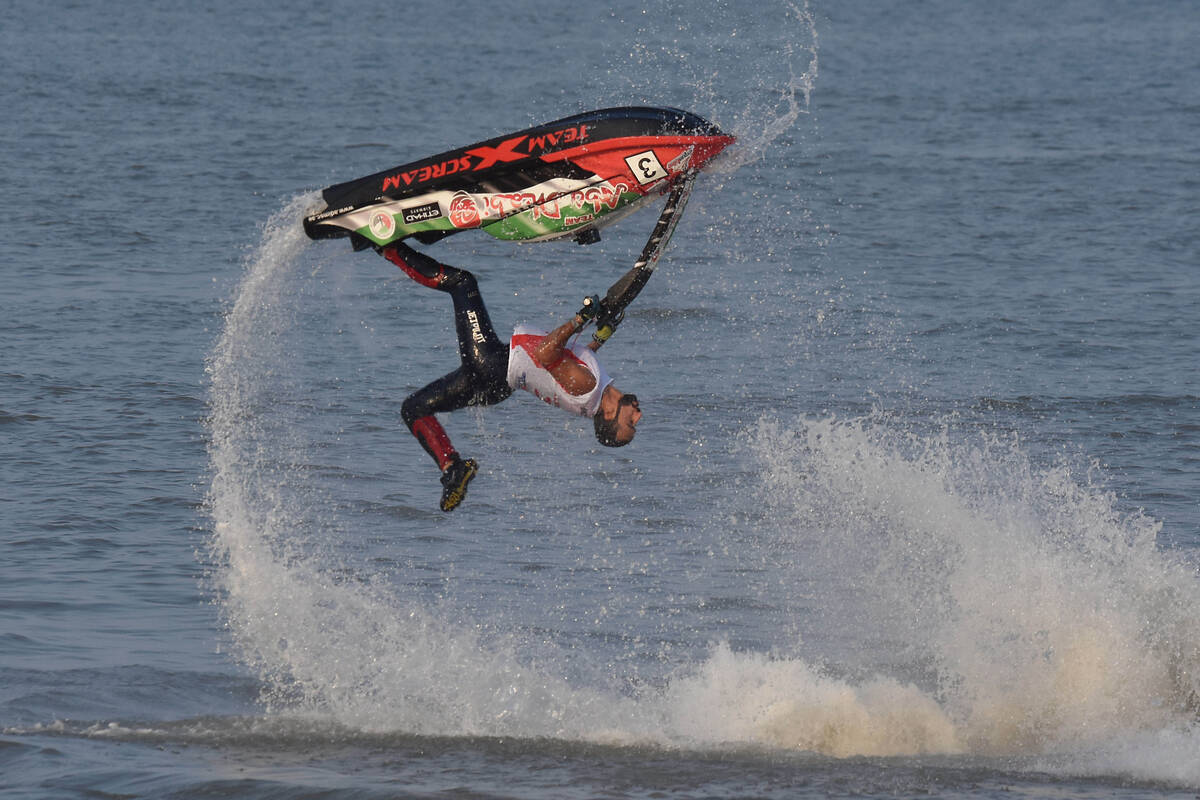 12 October 2019
YOUSEF AL ABDULRAZZAQ WINS IN RUNABOUT
* Reiterer and Ortendahl make it two wins out of two in Ski
Saturday, 12 October: Yousef Al Abdulrazzaq moved up into fourth place in the Runabout GP1 title race after taking his third consecutive win of the year with victory in the first of two Motos at this weekend's UIM-ABP Aquabike Haier Grand Prix of Qingdao.
Second place for championship leader Marcus Jorgensen extended his lead at the top of the standings to nine points, with youngster Samuel Johansson producing yet another impressive performance coming home in third to match his best result of the season.
But it was another miserable afternoon for defending champion Jeremy Perez whose race ended prematurely after just one lap, retiring with a broken crankshaft.
It was Japan's Hajime Isahai who grabbed the immediate headlines in the 12 lap Moto making a blistering start from 13th to grab the early lead and held on for four laps before being passed by Abdulrazzaq and Jorgensen in the alternate track, then slipping further back to finish in fifth.
Out front the two leaders' enjoyed a private battle with Jorgensen applying sustained early pressure but unable to close down the leader, with Abdulrazzaq turning the wick up in the latter stages to seal a comfortable victory by 17.24s. "I went for the option to take the long leg and made a good start and was in second but knew it would be a long hard race," said four-time champion Abdulrazzaq. "I knew the guy in front had a fast Ski and I planned to push after 15 minutes but in the splits he had some issue and slowed a little. From that point I Kept a good pace although Marcus pushed me and more than I wanted him to but in the end we got the result and the job done."
Samuel Johansson produced arguably the drive of the afternoon moving up from lying in seventh place at the end of the first lap and gradually working his way through the pack, passing Andrzej Wisniewski on lap 4 the Japanese rider three laps later and then overhauling Mattia Fracasso to finish third.
Fourth place for Fracasso matched the Italian's best performance of the year, Wisniewski's solid sixth place keeping him very much in the title hunt and in second place in the championship points table on 84, one ahead of Rashed Al Tayer who was in damage limitation mode racing on a borrowed Ski after his race engine failed to get to the race site.
In Ski GP1, Victory Team's Kevin Reiterer was once again the target that no one could hit, grabbing the lead immediately from pole off the start and moving away from the chasing field of 16 lap-by-lap to run out a comfortable winner by over 35 seconds and to within 12 points of retaining his title. "It was a different challenge today," Reiterer said. "There was less wind and waves than yesterday so getting more speed out of the Ski and more tiring because of the extra g-force in the turns. But I had a good race a good feeling over the 18 minutes and am very happy with the second win."
Anders Keller and Ulrik Berntsen both enjoyed their best results of the year and a race long battle for the runners-up spot, with Keller chasing down Berntsen for six laps and then making one last big effort and the crucial pass on the last lap.
Daniel Svae Andersson kept the title race alive with a battling performance, fighting his way from seventh after a poor start to finish in fourth ahead of Markus Lutsokert and Salman Allawadhi.
In the Ladies division it was a familiar tale with Emma-Nellie Ortendahl leading from start-to-finish to maintain her unbeaten season record, taking her eighth successive win by 7.94s despite a determined race long challenge from Jasmiin Ypraus. "We had very different conditions today, Jasmiin had a very fast Ski so going up against her was a great challenge and very exciting," Ortendahl said. "I felt I had control. We had some good battles in the splits but I always felt I had another level, another gear if I needed it."
Jonna Borgstrom trailed Jessica Chavanne for four laps after a brilliant start by the French rider, eventually making the pass and grab third place, Chavanne picking up her best result of the year ahead of Estelle Poret and Krista Uzare.
In Freestyle defending champion and points' leader Rashed Al Mulla held off a strong challenge from Roberto Mariani, losing out in variety and quantity but gaining his overall 5 point advantage with number of extensions and style, Jaroslav Tirner in third.
For full classifications and standings:
https://www.aquabike.net/results