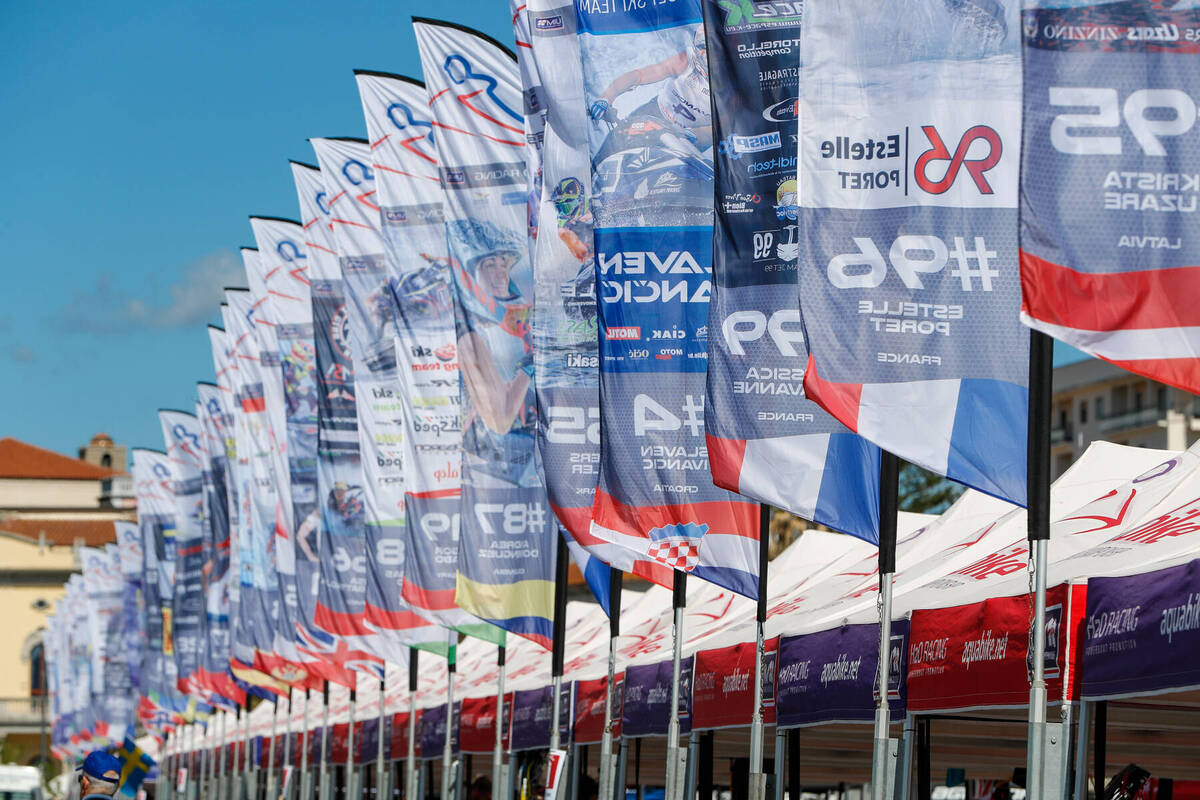 07 October 2020
NEW SPREAD OF COVID-19 FORCES TO CANCEL "REGIONE SARDEGNA - GRAND PRIX OF ITALY" AND ALL REMAINING 2020 RACES
Results of the GP of Kuwait now allocates the 2020 world championship titles
Aquabike Promotion, promoter and organizer of the UIM- ABP Aquabike World Championship and UIM-ABP Aquabike European Championship, announces that the upcoming "Regione Sardegna – Grand Prix of Italy", scheduled from Oct.30th to Nov.1st, has been postponed to April 2021.
The decision has been taken by Local Authorities and Organizers in Sardinia due to last restrictions concerning the Covid-19 pandemic imposed by Italian Government regarding sport events.
"Considering the climate of insecurity who are facing in Italy and all over the world due to the increase of cases of Covid-19 – say the Local Organizers ASD Aquabike Olbia- we prefer to postpone the Grand Prix to next year, in the weekend April 30th – May 2nd.
The race in Olbia always attracted thousands of tourists in the island and, as the health of all people is our primary concern, we are not willing to risk anyone's safety with this event".
With respect of the ongoing work to reduce the spread of the virus Aquabike Promotion therefore decided to cancel the remaining races scheduled in 2020, therefore the results obtained at the Kuwait GP are counting as final 2020 World Championship standing and allocates the World titles (full results available on the following link https://www.aquabike.net/standings).
Regarding next year Aquabike Promotion received positive feedbacks from actual local organisers and is already planning to start safely the 2021 Championship season with the addition of new exiting venues.