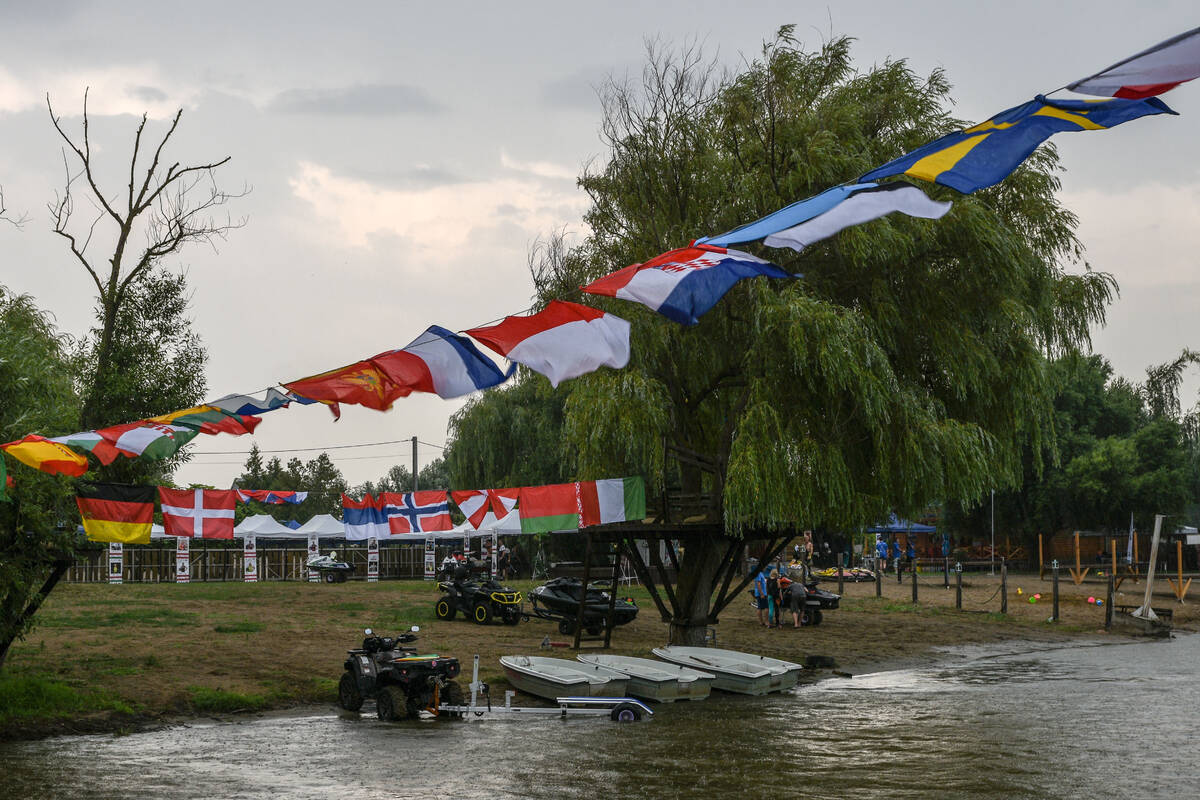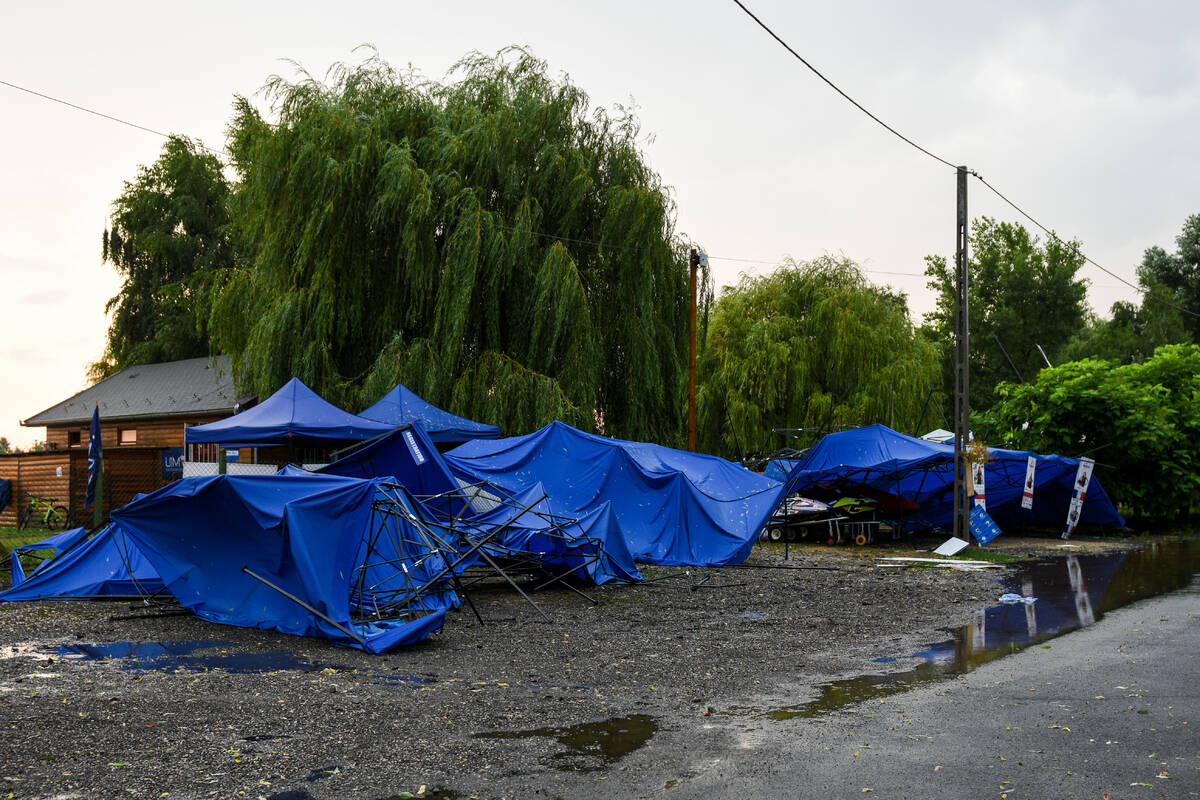 16 July 2021
AFTER A SEVERE THUNDERSTORM HUNGARY READY TO HOST UIM-ABP AQUABIKE EUROPEAN CONTINENTAL DECIDER
Friday, 16 July: For the final round of the UIM-ABP Aquabike European Continental Championship the tour heads to Nyíregyháza-Levelek (Hungary): the ancient Hungarian settlement of Levelek, situated on the shore of the lake in Szabolcs-Szatmar-Bereg County on 16-18 July.
Riders registration and technical scrutineering took place yesterday despite a severe thunderstorm which detroyed much of the paddock.
For this reason Free practice with pole position today was moved to 12 to give time to the organizers for restoring the site.
Motos 1 (for Ski Gp3, Ski Junior 3.2, Ski Junior 3.3 and Runabout Gp4) will follow in the afternoon.
Moto 1 for the other categories and Moto 2 will take place on Saturday with the final Moto on Sunday afternoon.
Ski GP1 riders Emma-Nellie Ortendahl and Kevin Reiterer will be looking to extend their championship leads, while in Runabout, in the absence of the leader Jeremy Perez, Poland's Andrzej Wisniewski looking to hold off the challenge he is likely to face from Rasmus Koch Hansen and Marcus Jorgensen.
In addition to the multiple senior categories, the Ski Juniors will get there opportunity to take centre stage and bid for world titles.
In round 1, Grand Prix of Poland, Ski Junior categories were dominated by Estonian Ander-Hubert Lauri and Hungarian Csongor Jaszai, each taking maximum points in their respective classes, Ski GP3.2 and GP3.3 to clinch the titles.
RACING CATEGORIES:
Ski Division GP1, 2, 3
Ski Ladies GP1
Ski Juniors GP3.3/GP3.2
Runabout GP1, 2, 4
Runabout Women GP4
Runabout Veterans GP1
Freestyle