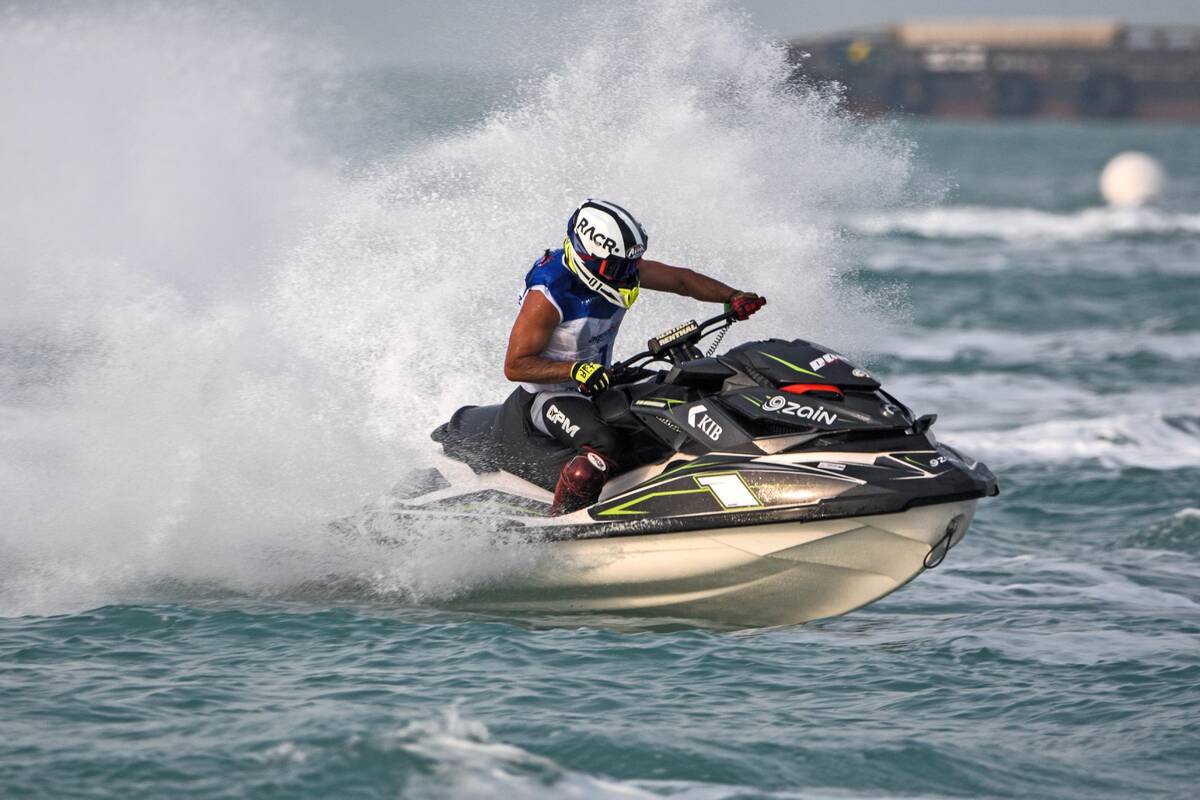 12 November 2021
AL ABDULRAZZAQ ON MAXIMUM POINTS HEADING INTO FINAL MOTO
*Rashed Al Mulla continues his winning run in Freestyle
Friday, 12 November, Kuwait City (Kuwait): In almost a repeat of this morning's Moto, Kuwait's Yousef Al Abdulrazzaq was first from the beginning and mantained the position to seal maximum points heading into tomorrow's deciding Moto in Runabout GP1 in front of the enthusiastic public of his home country.
France's Jeremy Perez earned position from Moto 1 achieving the second place with a gap of 11.98 ahead of Spain's Alejandro Molina Miranda.
Samuel Johansson came home in fourth with Lino Araujo fifth and Rashad Aldawas in sixth.
In Freestyle, defending and four-time World Champion Rashed Al Mulla continued his unbeaten run taking the win with 92 points from Roberto Mariani on 71, Abdel Al Avahadi 58 and Paolo Nunes fourth.
For full classifications: