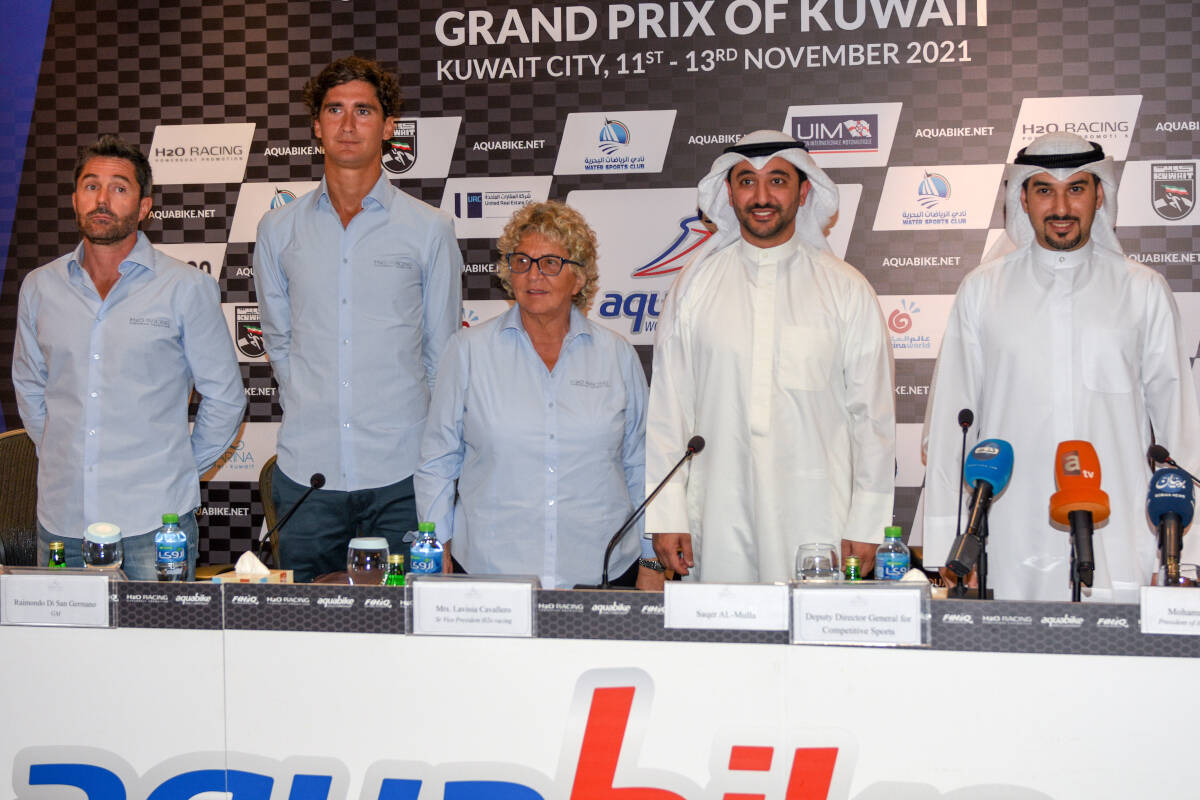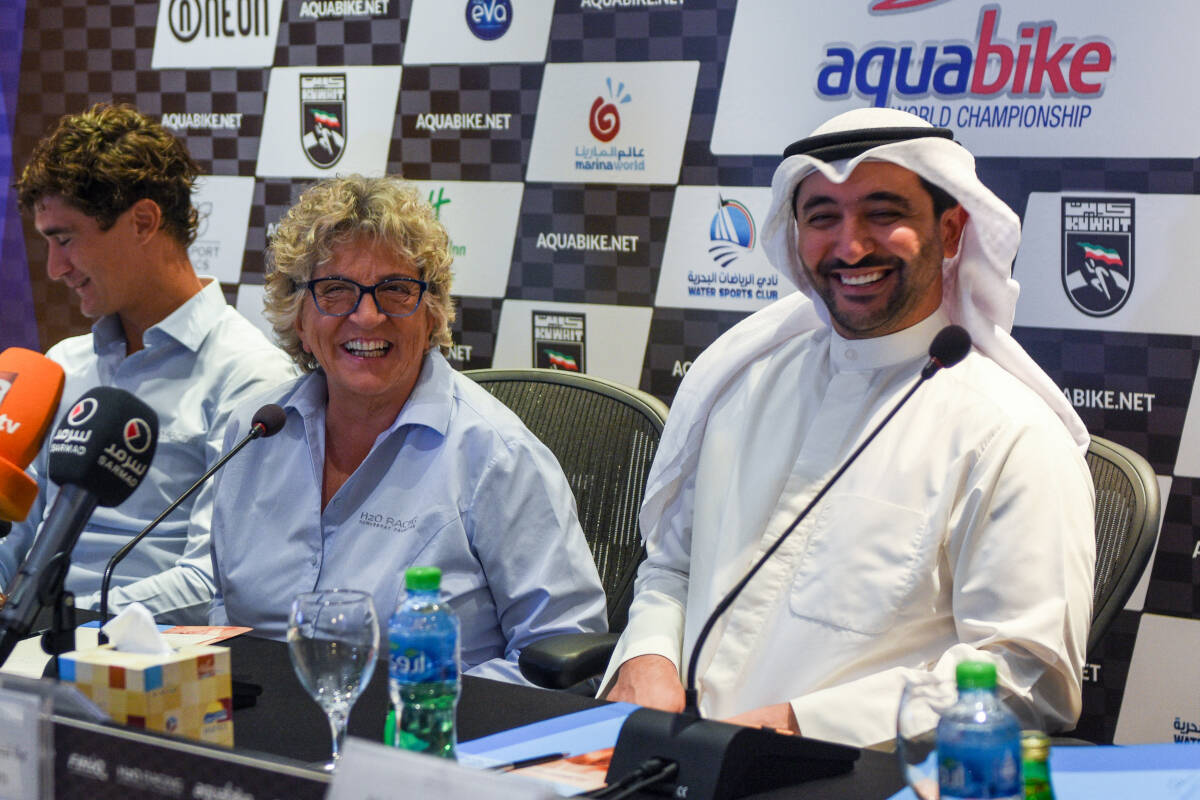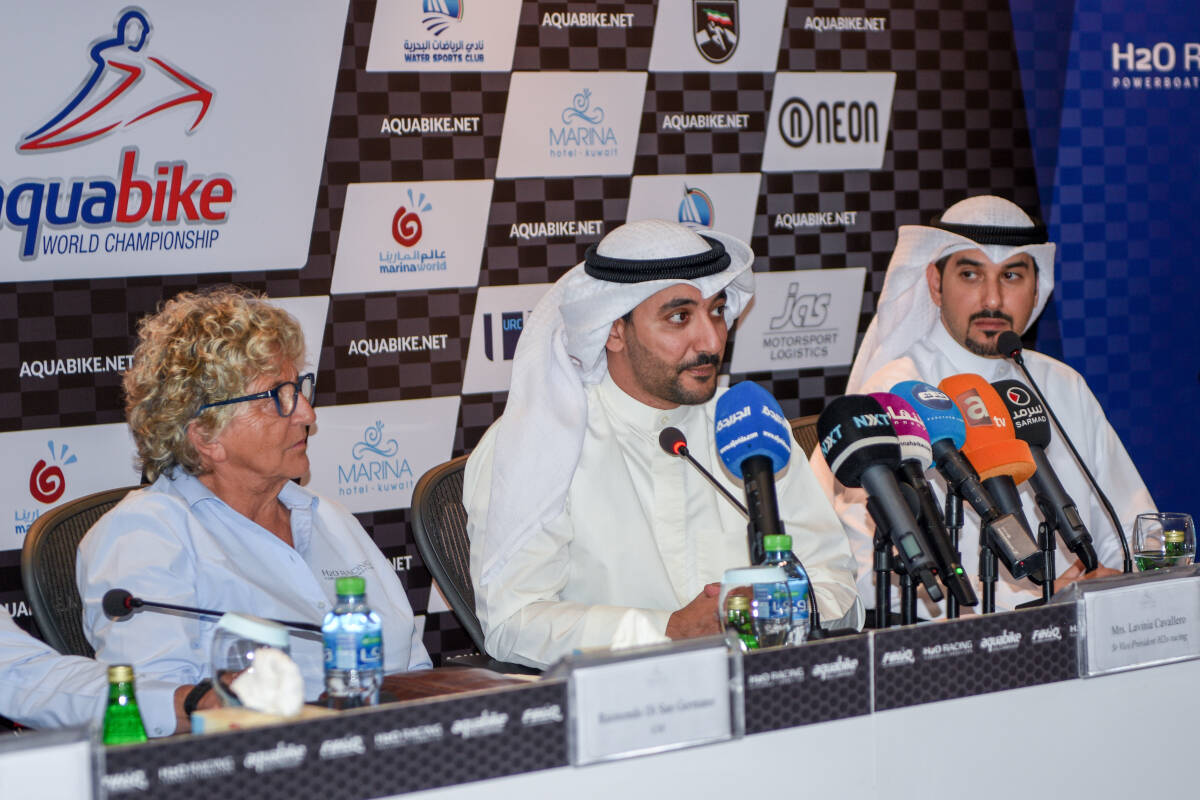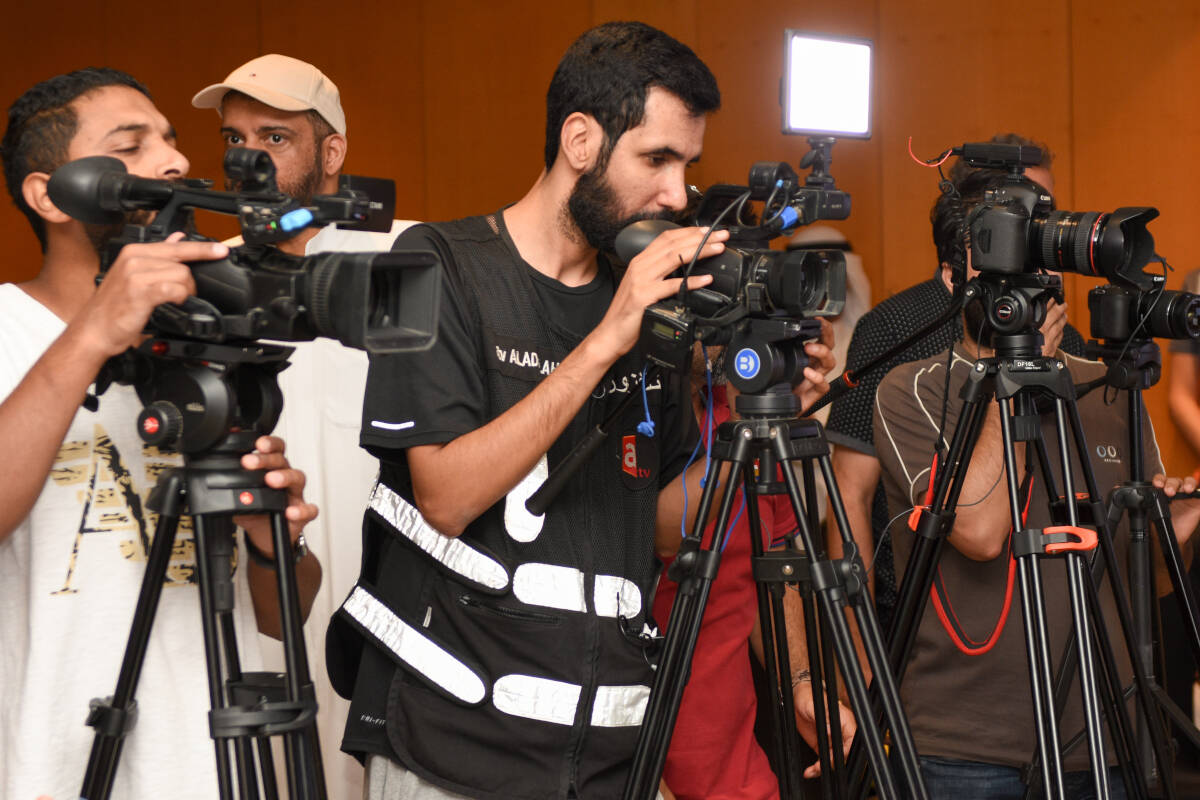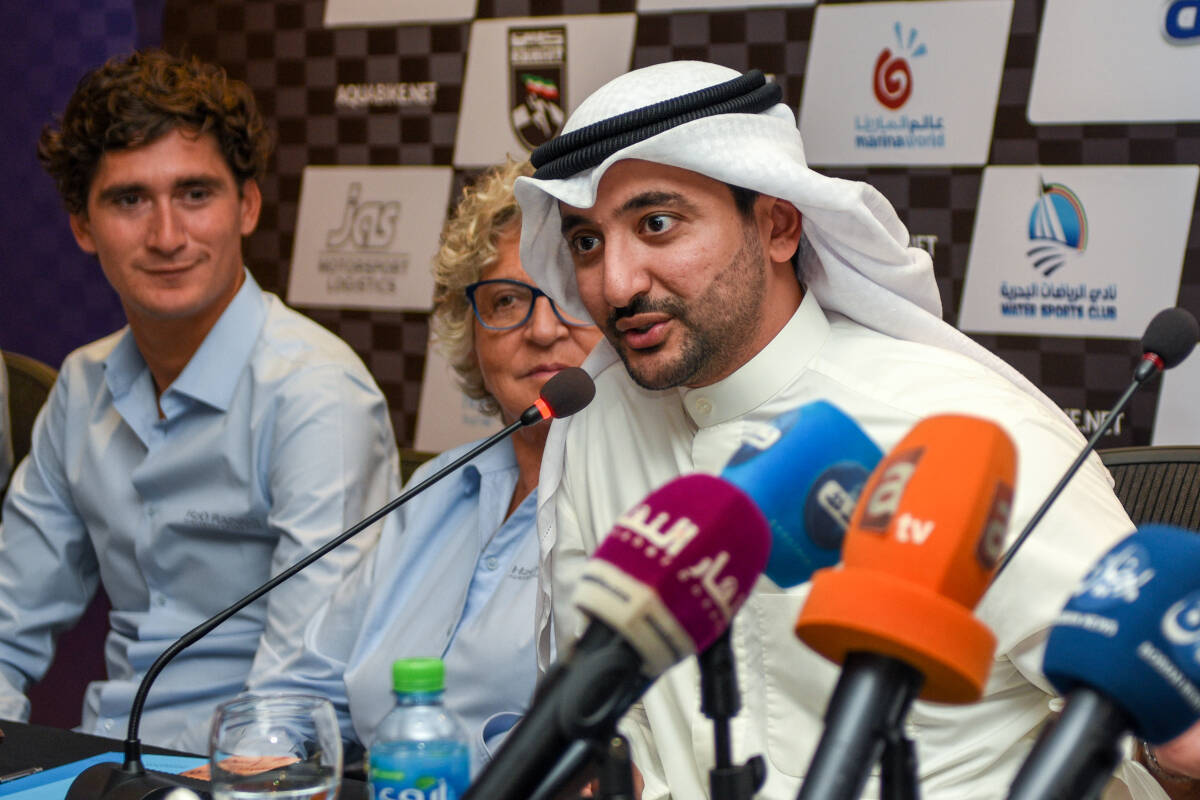 10 November 2021
IT'S THE OFFICIAL KICK OFF OF THE UIM-ABP AQUABIKE GRAND PRIX OF KUWAIT
Aquabike Promotion confirms Kuwait as the final round of 2021 Season
Wednesday, 10 November, Kuwait City (Kuwait): Everything is ready for the second round of the UIM-ABP Aquabike World Championship, Grand Prix of Kuwait this weekend, with Kuwait's Runabout GP1 defending world champion Yousef Al Abdulrazzaq heading a strong Middle East contingent with riders from the UAE, Qatar and Lebanon.
Official press conference of the Grand Prix took place today and it was attended by Dr. Saqer Al-Mulla, Deputy General Director for Competitive Sports of Kuwait's Public Authority for Sports, Mohammed Al-Zanki, President of Kuwait Watersports Club, Lavinia Sanzovo Cavallero, Senior Vice President H2O Racing, Raimondo di San Germano, General Manager Aquabike Promotion and Marco Pietrini, UIM Aquabike Race Director. "We are very proud that the first Grand Prix of Kuwait in 2020 has been recognized as the best and well organized of the last years – said Dr Al Mulla – and it is taken as an example by others. This is the result of the strong work of all the team of Watersports Club and it means for us a reason to improve even more in the future editions".
During todays' press conference Aquabike Promotion officials announced that the ongoing UIM Aquabike Grand Prix of Kuwait will be designated as the final round of 2021 Season.The 2021 Aquabike Season season started with the UIM-ABP Aquabike European Continental Championship with 2 rounds in Nyiregyhaza-Levelek, Hungary and in Elk, Poland and both the events registered the massive attendance of more than 100 riders competing in Runabout GP1,2 & 4, of Ski GP1, 2 & 3, Ski Ladies, Freestyle, Runabout GP4 Ladies, Runabout Veterans and Ski Juniors ( the record is 127 riders in Elk): numbers that show how the prestige of the ABP European Championship has increased year after year The highly touted inaugural race of the World Championship was the Regione Sardegna- Grand Prix of Italy, in Olbia. The race in Sardinia proved to be a spectacular and action-packed season-opener with three days of non-stop racing. Riders registration and technical scrutineering of the Grand Prix of Kuwait took place Wednesday afternoon before the Press Conference The UIM-ABP Aquabike Grand Prix of Kuwait kicks off on Thursday, with first practice and Pole Position, with the first Motos on Friday followed by Parallel Slalom and a Freestyle show in the evening. A second free practice on Saturday morning is followed by the deciding Motos for all categories. The Award Ceremony after the Grand Prix will also feature the Prize Giving for the World Champion Titles.
RACING CATEGORIES
Ski Division GP1
Ski Ladies GP1
Runabout GP1
Freestyle