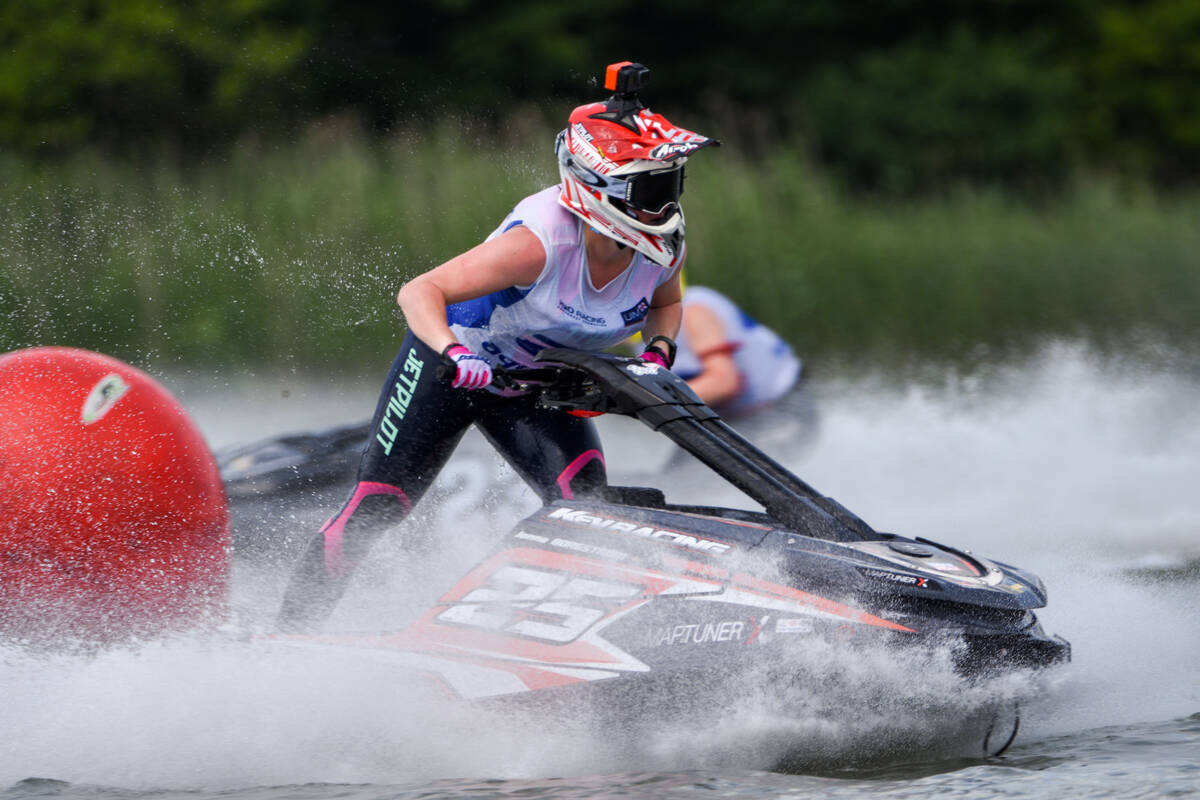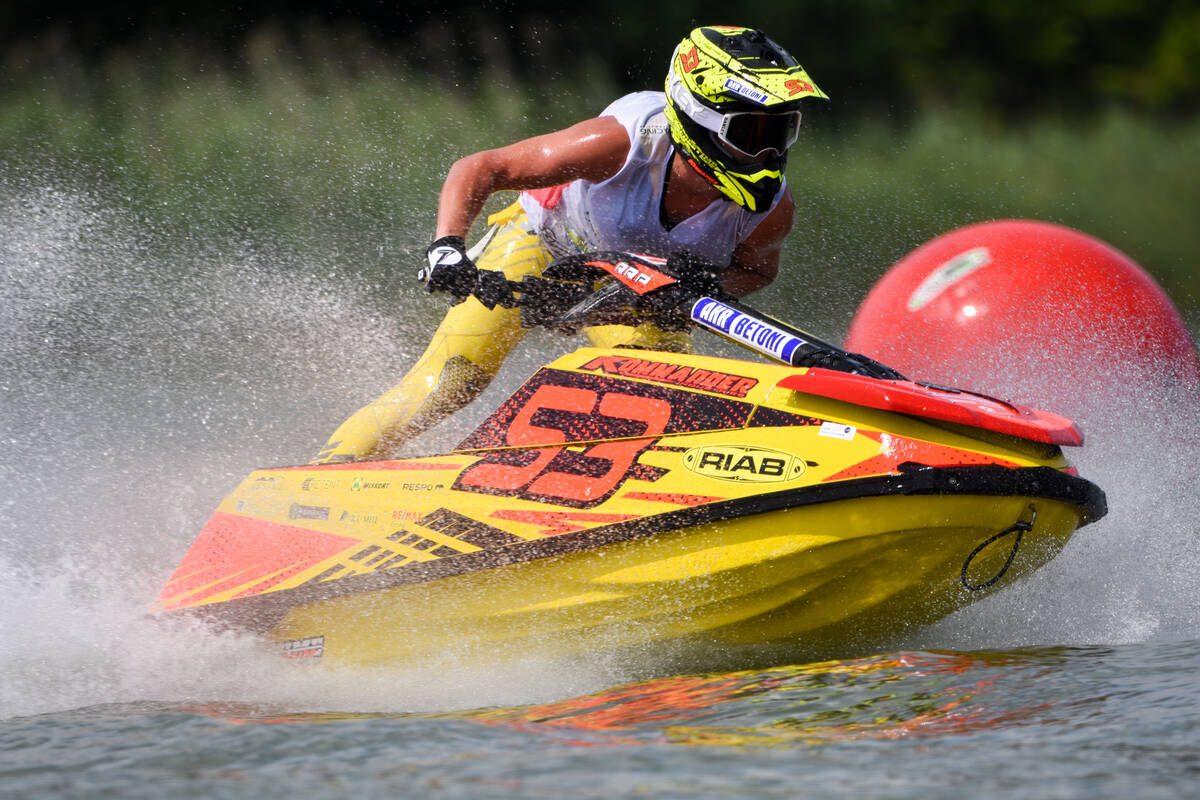 04 July 2021
J. BORGSTROM AND MANNI IN CONTROL HEADING INTO MOTO 2
Sunday, 4 July, Elk (Poland): Jonna Borgstrom and Marten Manni are in control in Ski GP1 heading into today's final Motos 2 and 3 at the Grand Prix of Poland in Elk round 1 of the UIM-ABP Aquabike European Championship.
Sweden's Jonna Borgstrom was the standout rider in Ski Ladies dominating Moto1.
She was followed by fellow-Swedish countrywoman Emma Nellie Ortendahl who held off the challenge from France's Estelle Poret.
Estonian rider Marten Manni showed his class with a powerful performance winning Moto 1 by 27"78 from yesterday pole position leader Kevin Reiterer, with Switzerland's rider Alec Enderli in third.
In Ski GP2 Mattias Reinaas consistency with two first place in Moto 1 and Moto 2 gives him 6 points advantages over Italian Andrea Guidi.
Felix Helgeson winning Moto1 and with a third place in Moto 2 in SKI GP3 to lead from Barnabas Szabo, winner of Moto 2.
Juniors Ander-Hubert Lauri and Jaszai Csongor both head into the final Moto of their respective categoires, GP3.2 and GP3.3, looking for the third win.