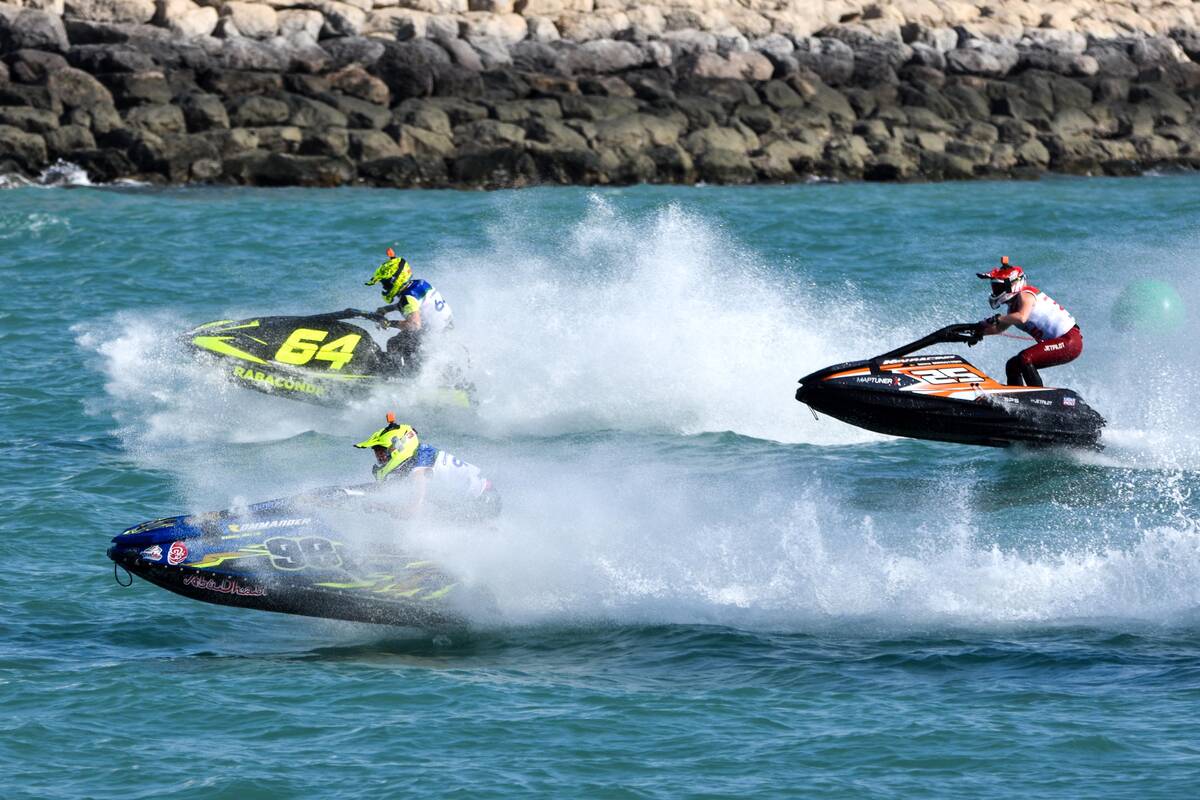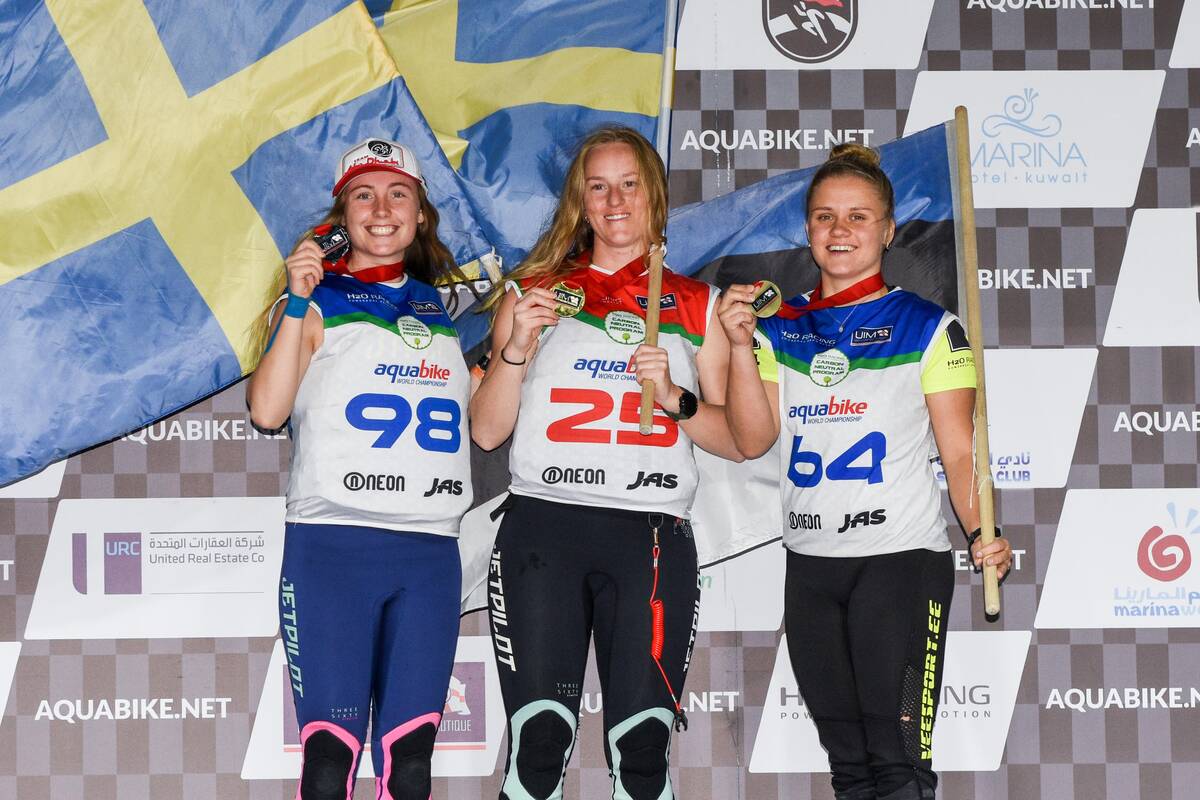 13 November 2021
JONNA BORGSTROM CELEBRATES HER FIRST WORLD TITLE IN GRAND PRIX OF KUWAIT
*Grand Prix title for Jasmiin Ypraus
Saturday, 13 November, Kuwait City (Kuwait): Jonna Borgstrom is the winner of the 2021 Aquabike World Championship.
Her third place today gave her the prestigious year-end podium where she will stand alongside her fellow Sweden countrywoman Emma-Nellie Ortendahl, whose second place today gave her the runners-up slot on the World Championship podium.
Third Place for the winner of the Grand Prix, Estonia's Jasmiin Ypraus.
"I am happy how did it ended up. When the final Moto started I didn't wanted to push it, only get to the finish line" said Borgstrom.
Jasminn Ypraus rounded off her best weekend on the UIM-ABP tour finishing first to take the Grand Prix of Kuwait podium, with second place today going to Emma-Nellie Ortendhal and the final step on the Grand Prix podium going to the just crowned World Champion Jonna Borgstrom.
For full classifications: