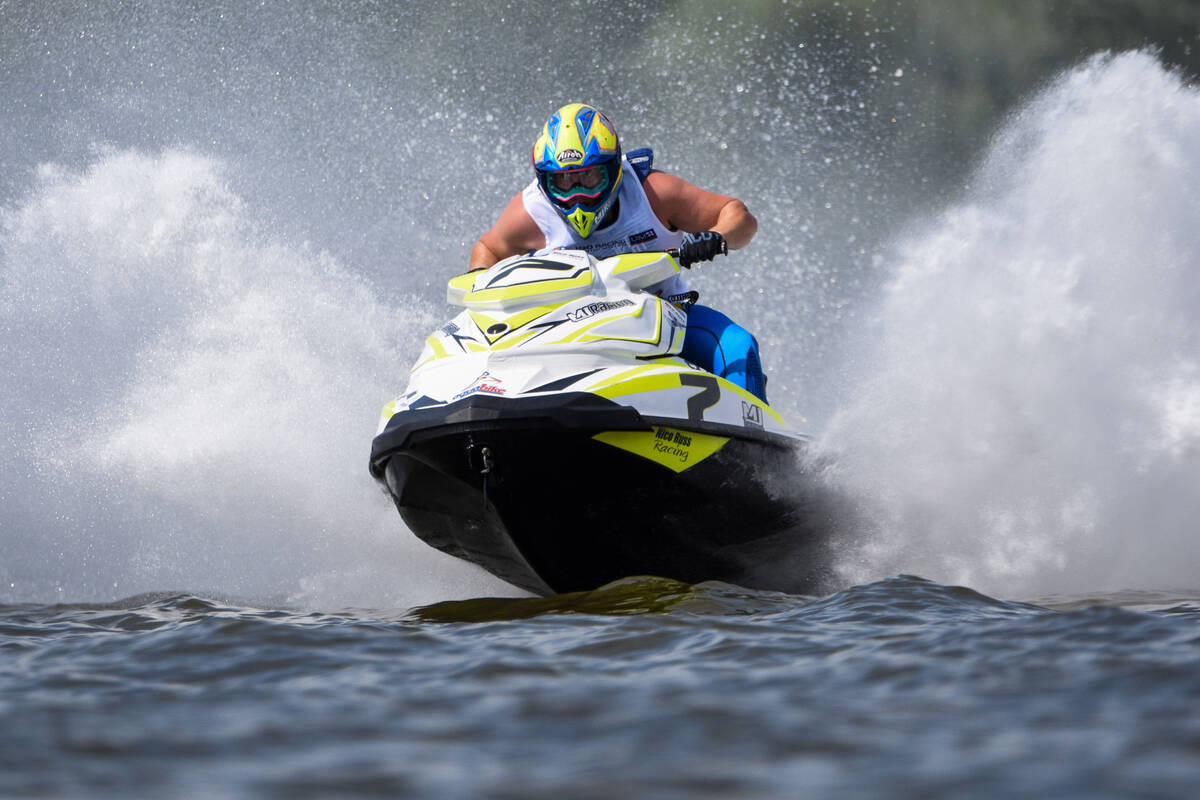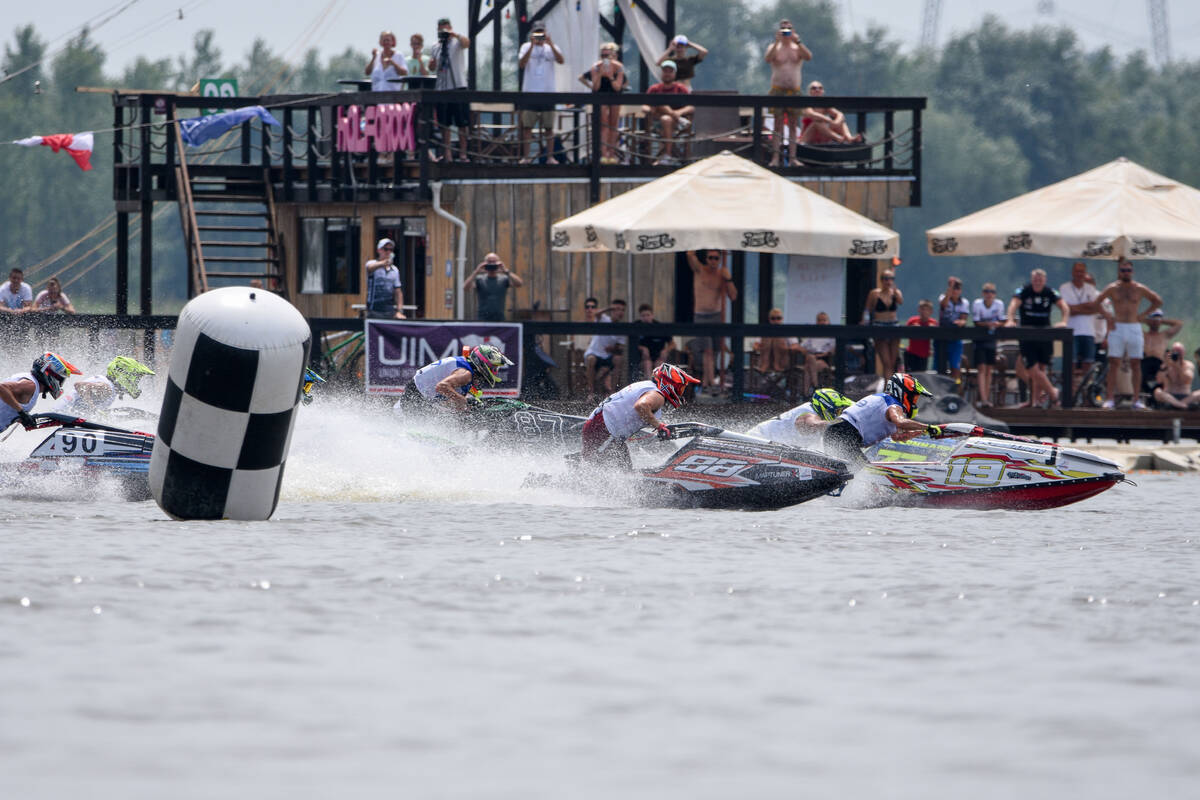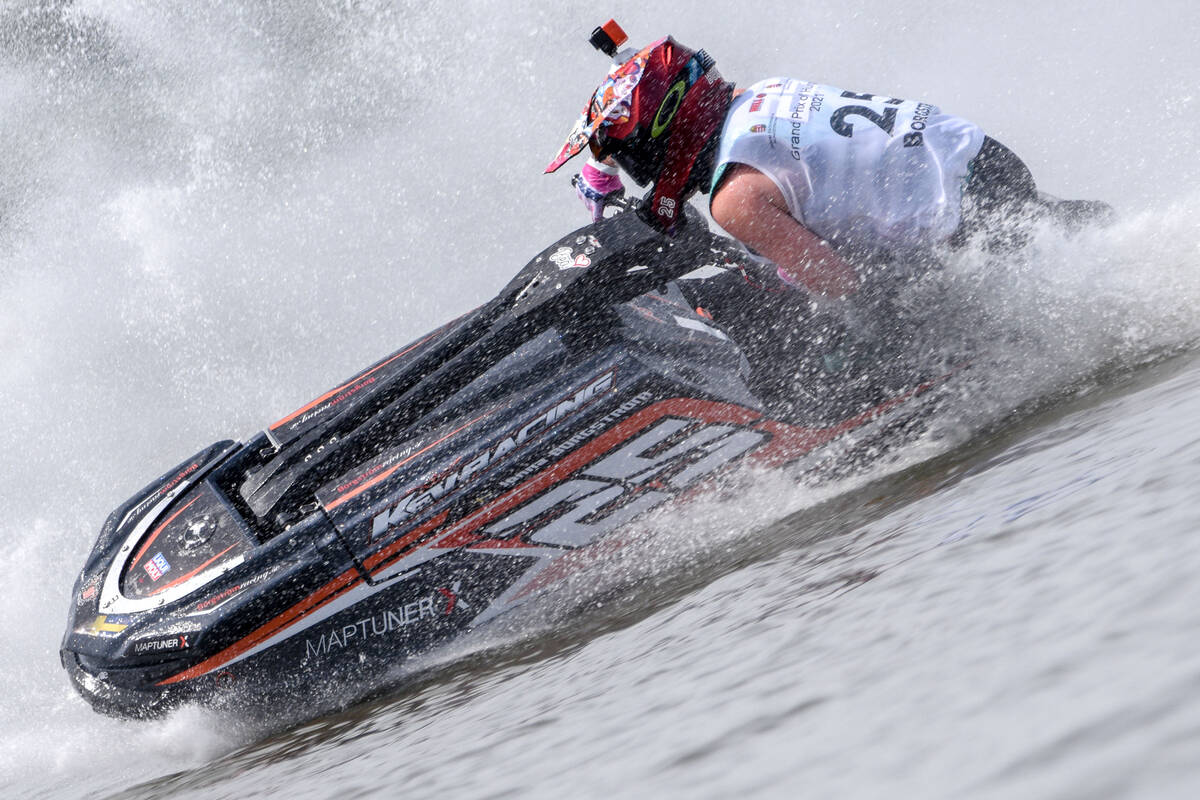 18 July 2021
JORGENSEN ON COURSE TO DEFEND RUNABOUT GP1 TITLE
ANDERSEN AND J.BORGSTROM FIRST IN MOTO 1
Sunday, 18 July, Nyiregyhaza-Levelek (Hungary): ): Marcus Jorgensen remains on course to successfully defend his european title and produced a brilliant performance to take the first place in Runabout GP1 Moto 1 on the UIM-ABP Aquabike European Grand Prix of Hungary 12.22 seconds faster than Danish Rasmus Koch Hansen with pole position leader Sweden's Samuel Johansson only third.
In the first Moto in SKI GP1 Daniel Svae Andersen came from the fourth position to take a well-deserved victory in the first Moto in Ski GP1 by 2.711s. faster than points leader Kevin Reiter with Estonian Marten Manni on third place.
Jonna Borgstrom was the first home with a commanding victory in Ski Ladies Moto 1 with Emma-Nellie Ortendahl classified second ahead of France's Estelle Poret; all of them confirming the position of the Pole.
Estonian Mattias Reinaass was the first in SKI GP2 Moto 1 and Moto 2 rider home, edging out Italian Andrea Guidi and Crotia's Slaven Ivancic now second and third overall.
In Ski GP3 the title race is hotting up and turning into a classic with Norvegian Dag Martin Drange clearly on a roll after winning Moto 2, and now first tied with his main rival Hungarian Barnabas Szabo.
First place in Runabout GP2 Moto 1 for Poland's Marcin Sendan with points leader Mattias Siimann missing a buoy but later first in Moto 2.
Marcell Major confirmed his leadership in Runabout GP4 winning both Moto 1 and Moto 2 as well as Hungarian Zsolt Cseke in Runabout Veterans.
Spanish Cristina Lazarraga was first in Runabout Ladies GP4 Moto 1 while Czech Nikola Dryjakova won Moto 2 on a bad run for the Spanish points leader who was disqualified for running in the wrong direction.
Young Hungarian Csongor Jaszai once again delivered a strong performance winning Moto2 in SKI Junior 3.3 while points leader and defending champion in SKI Junior 3.2 Ander-Hubert Lauri was second in Moto 2 after Hungarian Lajos Komonyi.