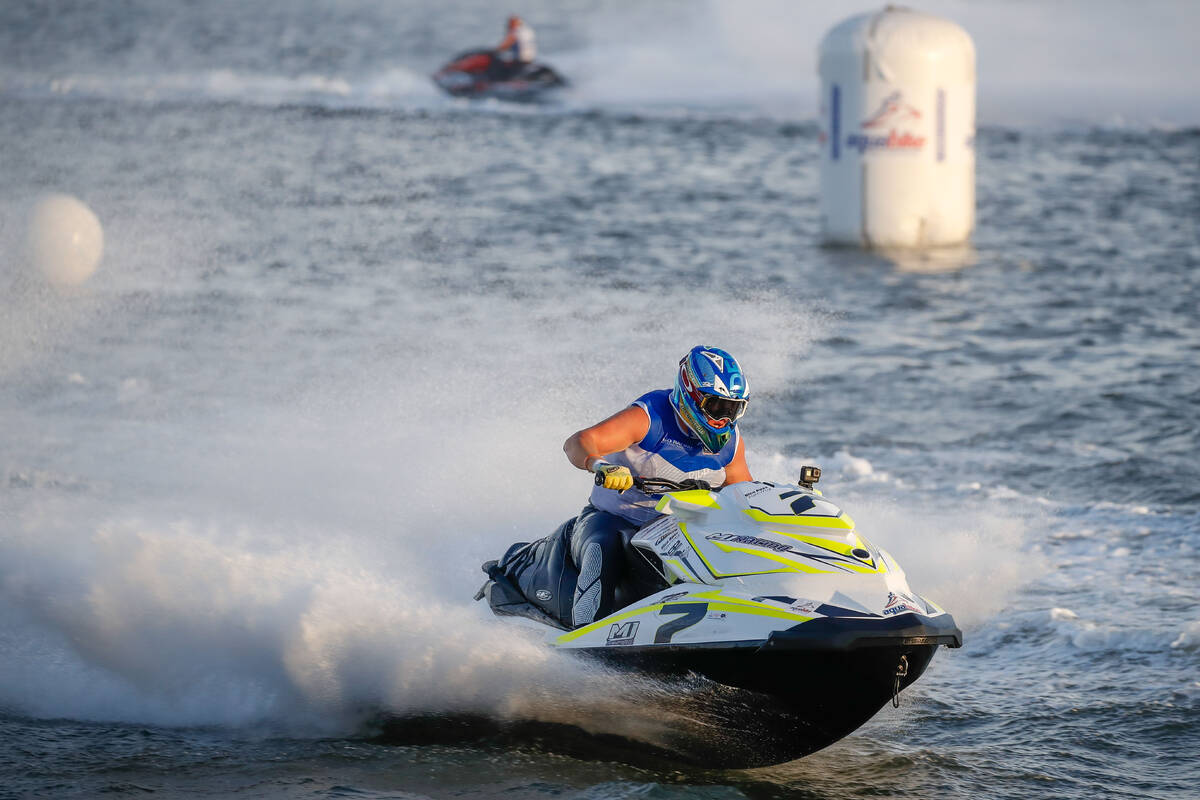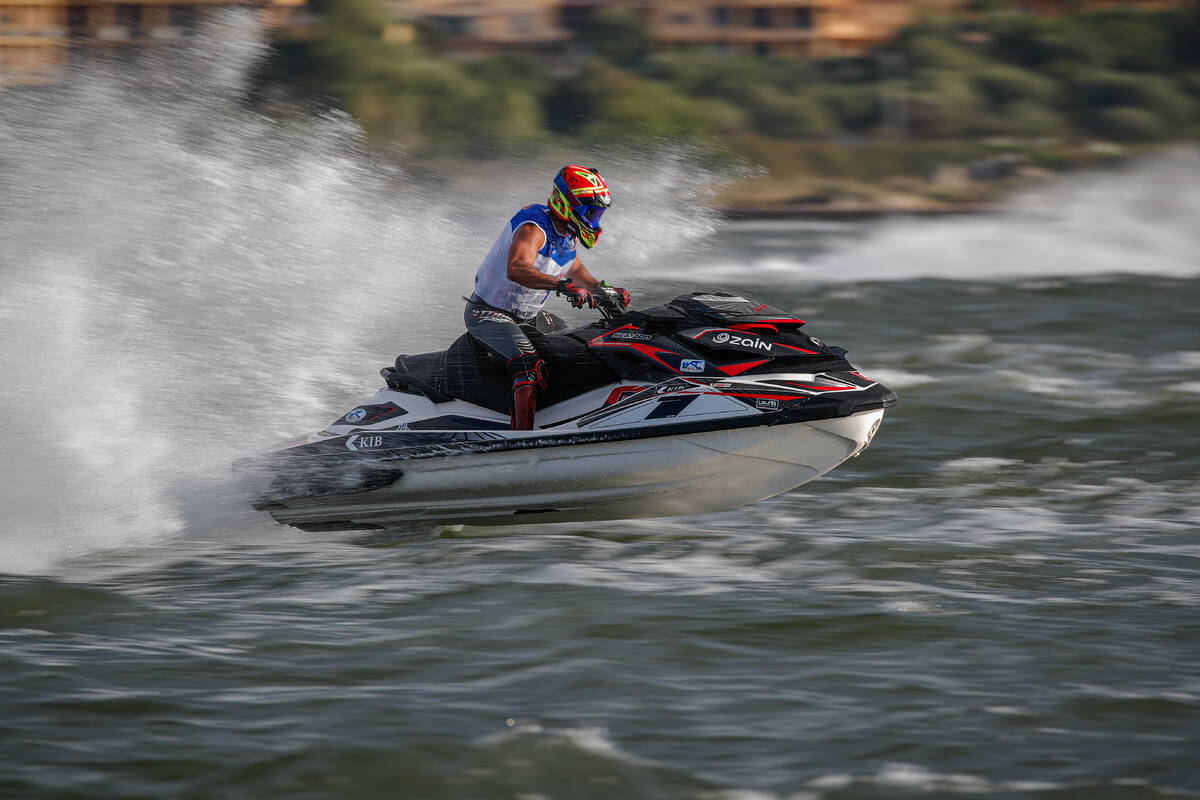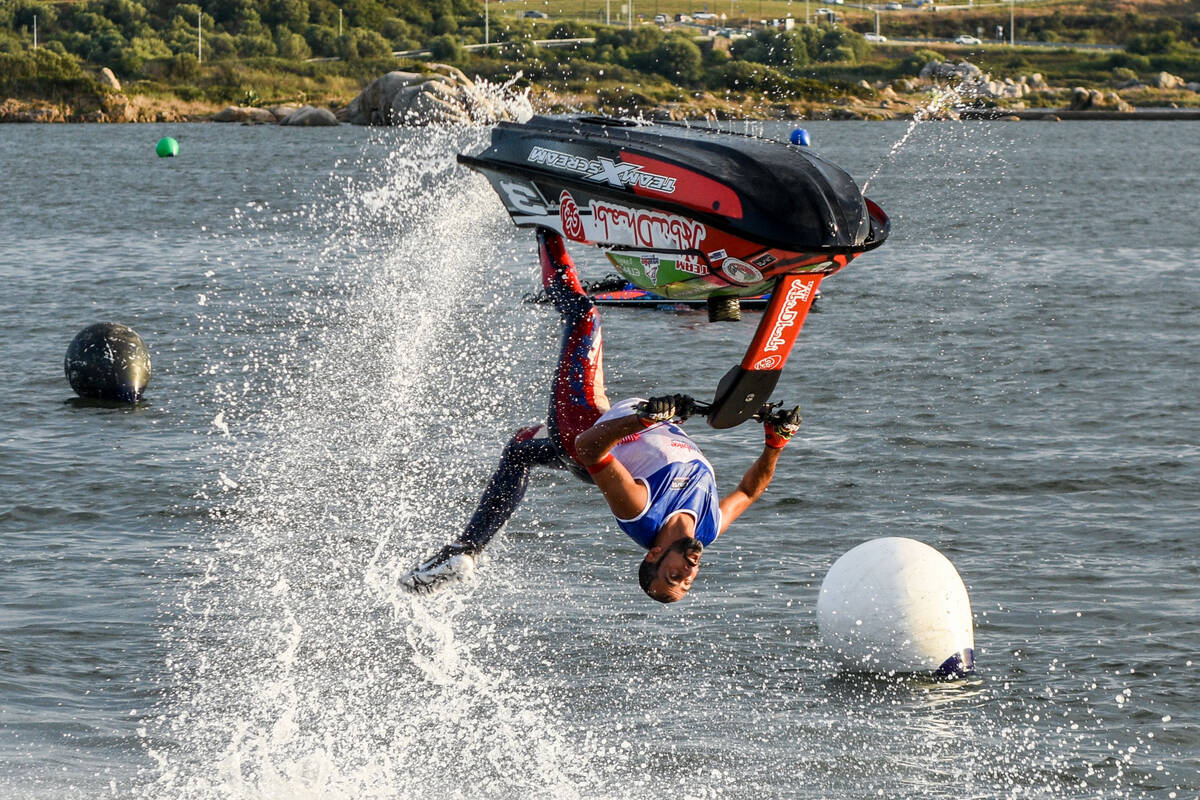 18 September 2021
JORGENSEN ON TRACK AFTER MOTO 1 WIN IN RUNABOUT GP1
Saturday, 18 September, Olbia (Italy)
New faces brighten the scene and familiar faces steal the show in the second day of Regione Sardegna- Grand Prix of Italy in Olbia.
Marcus Jorgensen came from behind to seize the advantage in the battle in the opening Moto in Runabout GP1 from defending world Champion Youssef Al Abdulrazzaq and Samuel Johansson.
Jorgensenn was second for several laps when Pole sitter rider from Kuwait lost ground missing a buoy and giving him in this way the victory.
Victory Team rider Kevin Reiterer followed up his win in Moto 1 and extended his points in the Ski GP1 standings with victory in Moto 2 in Regione Sardegna Grand Prix of Italy.
Reiterer held the lead for all the race and going on to win by 18.67 s over Nacho Armillas and 1m29 over Daniel Svae Andersen.
Jonna Borgstrom moved to the top of the championship standing in Ski Ladies GP1 following her second win of the day in Olbia.
The swedish rider led from start to finish and was unchallenged over the ten laps and running out the winner by 2,98 over Estonian Jasmiin Ypraus with Emma-Nellie Ortendahl third.
In Ski GP2 Mattias Reinaas consistency with two first place in Moto 1 and Moto 2 gives him 10 points advantages over Italians Matteo Benini and Daniele Piscaglia with 40 points each
Another great performance in SKI GP3 for Mattias Reinaas who was first in Moto 2 ahead of points leader Goncalo Oliveira Rodrigues with Dag Martin Drange third.
Estonia's Mattias Siimann remains on course to successfully defend his title in Runabout GP2. He was second when in the final lap Rashed Aldawas , who dominated the race till that moment, crashed with Spain's Alejandro Molina Miranda, in third position, giving in this way to the estonian rider the victory in Moto2 from Poland's Marcin Senda by 35.71s, with Sweden Linus Lindberg coming home in third.
Spain's Juan Carlos Palau is the overall leader in Runabout GP4 after winning Moto 2 ahead of Marcell Major in second place and Mattias Siimann third.
France's Clara Muchembled continued her impressive weekend with another first place in Runabout GP4 Ladies with Cristina Lazarraga second grabbing the position to Nikola Dryjakova who moved third.
Team Abu Dhabi's aerial trickster Rashed Al Mulla topped the table in today's Pole Position in Freestyle with a total of 92 points, with Italy's world ranked number 1 Roberto Mariani at second place.
For full classifications: