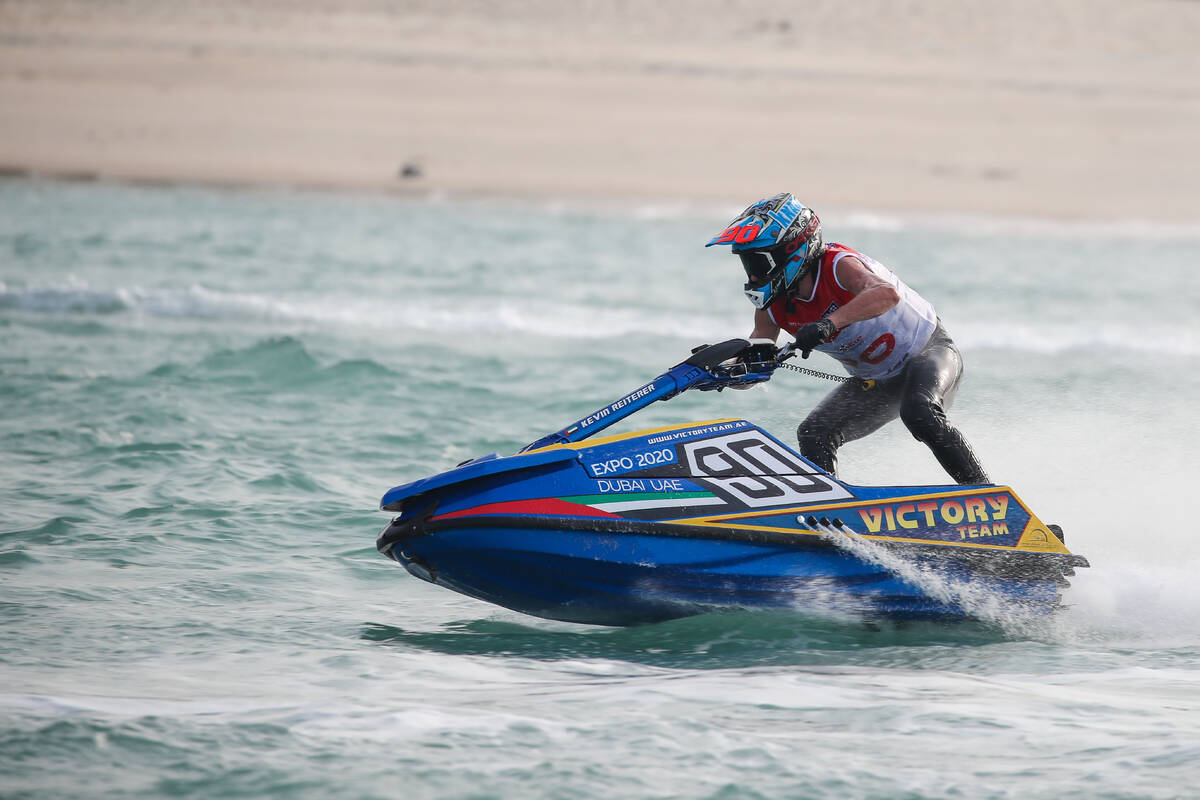 11 November 2021
KEVIN REITERER TAKES STUNNING POSITION IN SKI GP1
Thursday, 11 November, Kuwait City (Kuwait): Victory Team's Kevin Reiterer made the perfect start to the UIM-ABP Aquabike Grand Prix of Kuwait by dominating today's qualifying session in Ski GP1.
The three-time Ski GP1 World Champion was the standout rider of the 15 strong field topping the time sheets in both sessions, bettering his time of 1:43.98 in Q1 to take the pole with 1:42.12 in the second session.
Morgan Poret improved on his first run in Q2, knocking off his best time on his final run to move up into P2 with a 1:45.60s lap to edge out his brother Mikael Poret, who was second in Q1.
Axel Courtois was another to produce a strong performance going fourth quickest ahead of Anders Keller and Barnabas Szabo.
Axel Courtois will be in Pole Position in tomorrow's Parallel Slalom together with Omar Al Rashid, Mikael Poret and Salman Al Awadhi.
For full classifications: