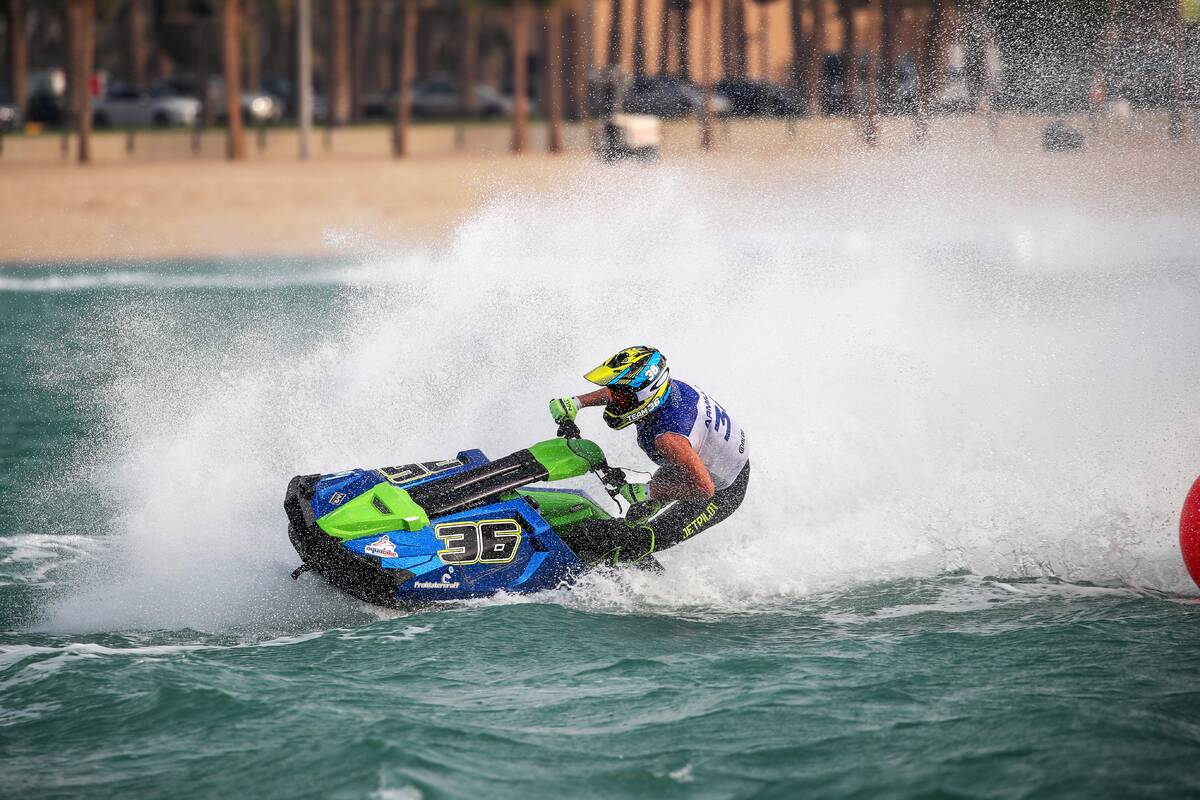 12 November 2021
NACHO ARMILLAS TAKES VICTORY IN SKI GP 1 MOTO 1
Friday, 12 November, Kuwait City (Kuwait): Spanish rider Nacho Armillas eased to victory in the first of today's two Motos of Grand Prix of Kuwait in Ski GP1 going to take the chequered flag and win by 35.75.
Stunning performance of Kevin Reiterer who took the second place after being 12 in the first lap.
Third place went to Axel Courtois ahead of Barnabas Szabo, with Mikael Poret and Andrea Guidi coming home fifth and sixth.
For full classifications: