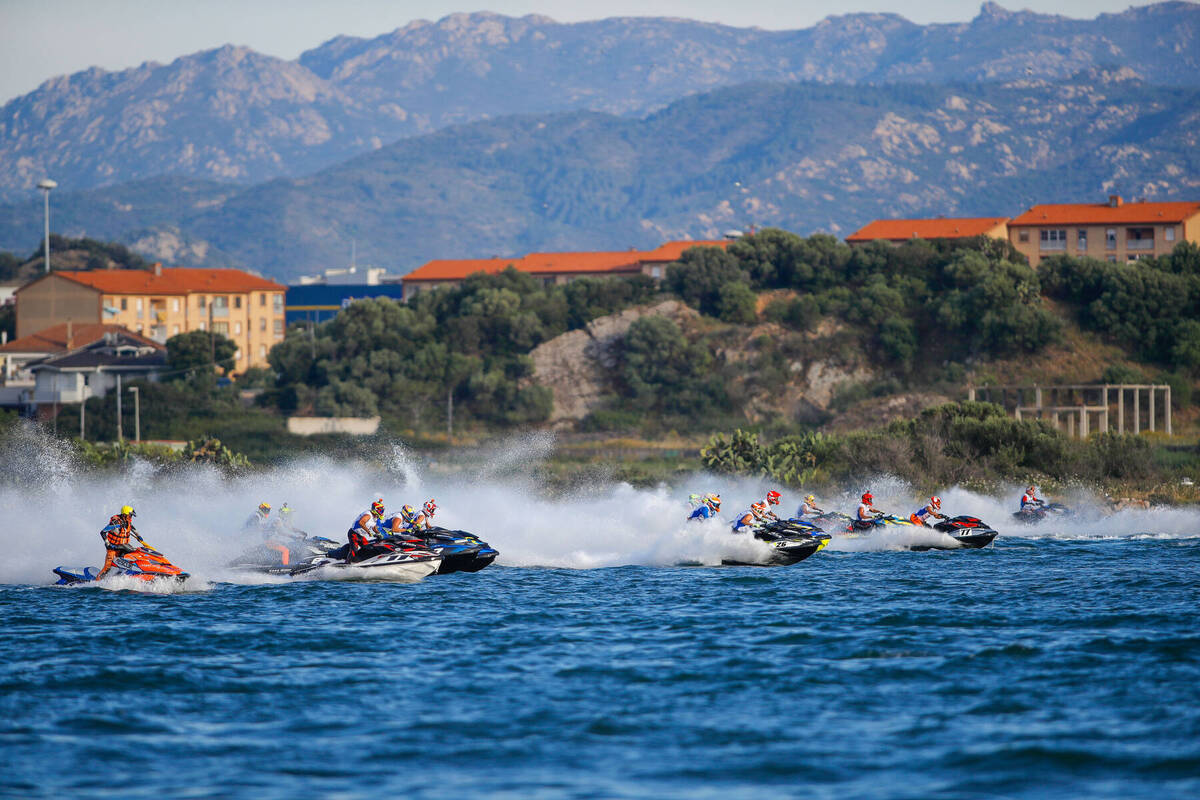 16 June 2021
OLBIA, ITALY, READY TO HOST THE FIRST GRAND PRIX OF UIM-ABP AQUABIKE WORLD CHAMPIONSHIP 2021
Wednesday 16 June Olbia, Italy: H2O Racing announces that Italy will host the opening round of The UIM-ABP Aquabike World Championship.
After a forced stop due to the pandemic the Championship will start again from one of the most beautiful and well known around the world Region of Italy: Sardinia.
The "UIM ABP Aquabike Regione Sardegna Grand Prix of Italy" will take place in Olbia, on September 3-5 in the traditional location of Molo Brin where riders coming from all over the world will compete in different categories of the 4 specialities : Runabout, Ski Division, Ski Ladies and freestyle.
"We are very pleased to resume our racing activity in Olbia – said Raimondo di San Germano- General Manager Aquabike Promotion – and I really want to take the opportunity to thank all the people who, in the last difficult months, have always believed in Aquabike and with their work and efforts have helped us to realize the Grand Prix.
I will just mention the Mayor of Olbia Mr.Settimo Nizzi and the Councillor for Tourism Mr. Marco Balata, the Minister of Tourism for Regione Sardegna Mr. Giovanni Chessa and FIM, the Italian Powerboat Federation".
In October , Aquabike will be back again in Sardinia, in the city of Cagliari, on the south of the island, for the first round of Endurance the jet ski competition where resistance and strength are the main themes featured. (more infos to follow).
See you in Sardinia for what promises to be a thrilling Aquabike season!