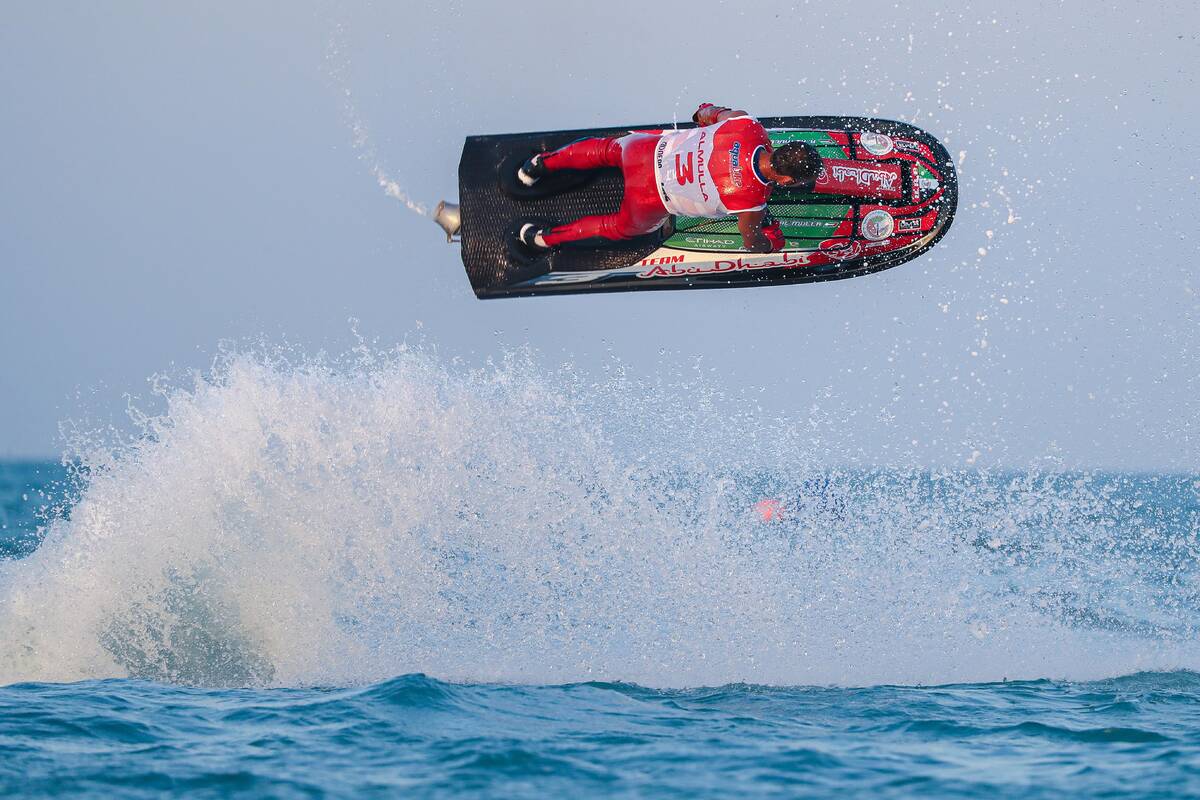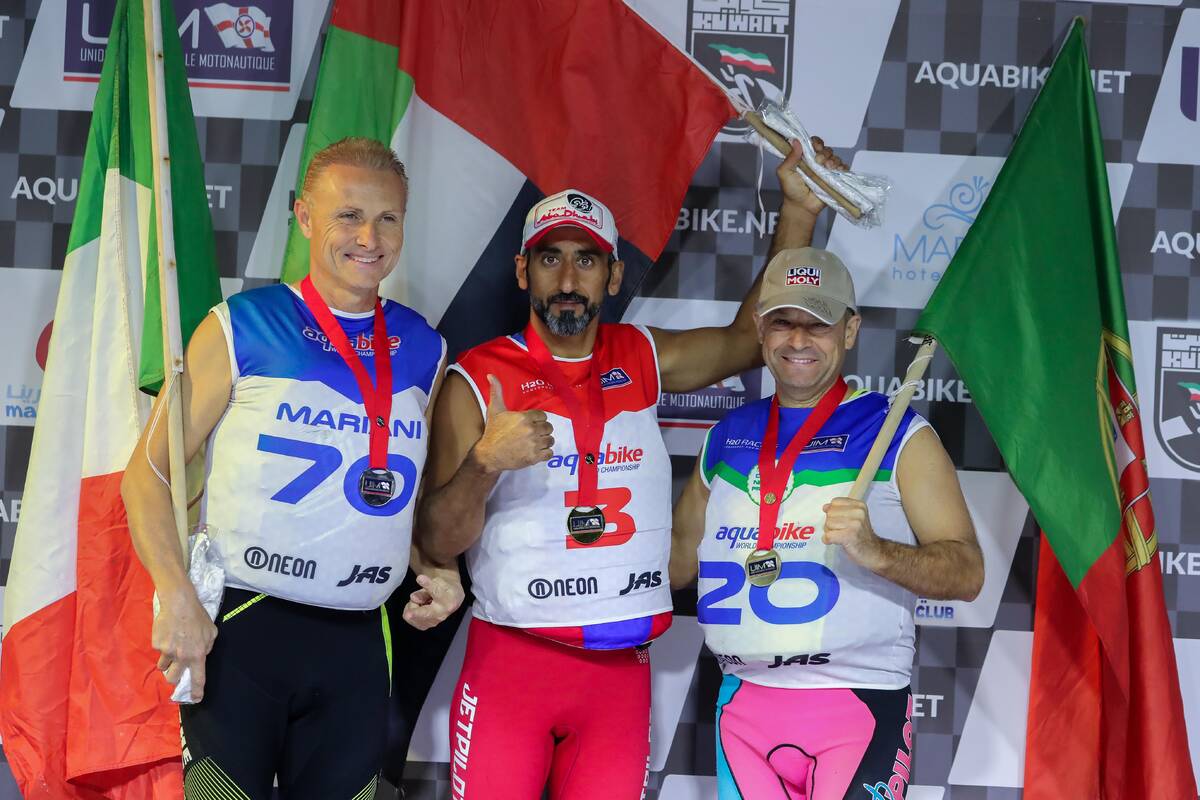 13 November 2021
RASHID AL MULLA CLINCHES GRAND PRIX OF KUWAIT AND UIM-ABP FREESTYLE WORLD CHAMPIONSHIP
Saturday, 13 November, Kuwait City (Kuwait): Team Abu Dhabi's Rashid Al-Mulla produced yet another outstanding performance to maintain his unbeaten run to win the Grand Prix of Kuwait and the UIM-ABP Aquabike Freestyle World Championship title on Salmiya Beach in Kuwait.
The 34-year-old Emirati has totally dominated the Freestyle category this season with an array of barrel-rolls, back-flips, reverse 360s, and combinations and victory in both motos gives him an unassailable lead in the points' standings.
"To win the World Championship is a special feeling. I am so happy for my team and my country" Al Mulla said.
The European Champion, Italy's Roberto Mariani is second in World Championship with Paulo Nunes trading third spot.
Second place in the Grand Prix of Kuwait for Roberto Mariani ahead of Abdel Al Awadhi from UAE.
For full classifications: