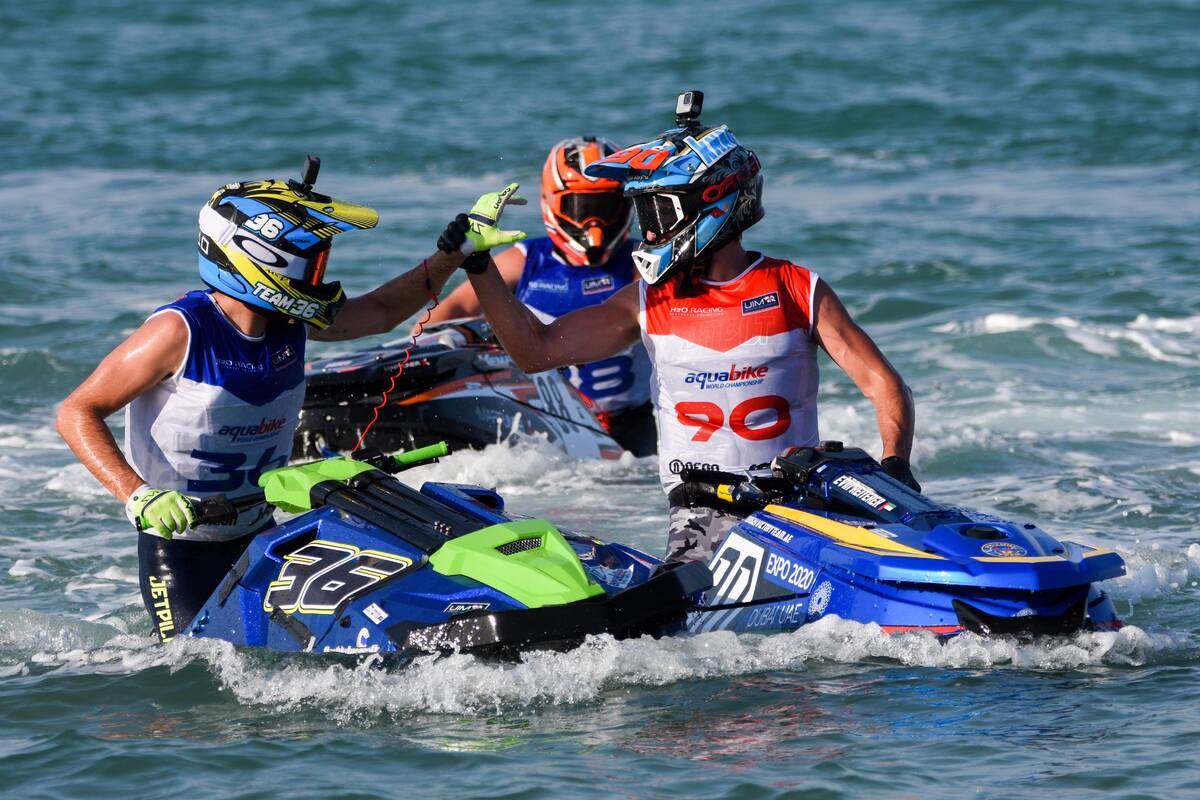 29 November 2021
SKI GP1 WORLD TITLE STILL TO BE DECIDED?
Monday, November 29th - The Grand Prix of Kuwait was the "Gran Finale" of the UIM- ABP Aquabike World Championship 2021 Season where the World Champions of all categories were crowned.
Jeremy Perez in Runabout GP1 regained his title after 2 years, Sweden's Jonna Borgstrom won the first World Title of her career in Ski Ladies while Abu Dhabi's Rashid Al Mulla confirmed his leadership in Freestyle.
In the Ski GP1, the 3 Motos thrilled everyone with dramatic and exciting head-to-head between Victory Team's Kevin Reiterer and Spanish Nacho Armillas.
At the end of the second Moto, Kevin Reiterer, who finished second, was penalized with one lap for irregularities during the start procedure. He was therefore moved to 6th position (losing 7 precious points); this sanction got then revoked as a protest presented by the rider from Victory team was satisfied.
Armillas and Reiterer had only a few points gap and this decision was sufficient to tilt the scale and crown Kevin Reiterer World Champion at the end of the Grand Prix.
Today, 2 weeks after the Prize Giving Ceremony in Kuwait, we know that Nacho Armillas and the RFEM (Royal Spanish Federation of Powerboating) lodged an appeal to the UIM International Court of Appeal putting back those 7 precious points and the world title on the table.
The UIM Court of Appeal is the Highest judging body within the UIM, and will judge on this case in the next few weeks, gathering all evidences and hearing the parties involved.
We will keep you updated about the case.
Stay Tuned