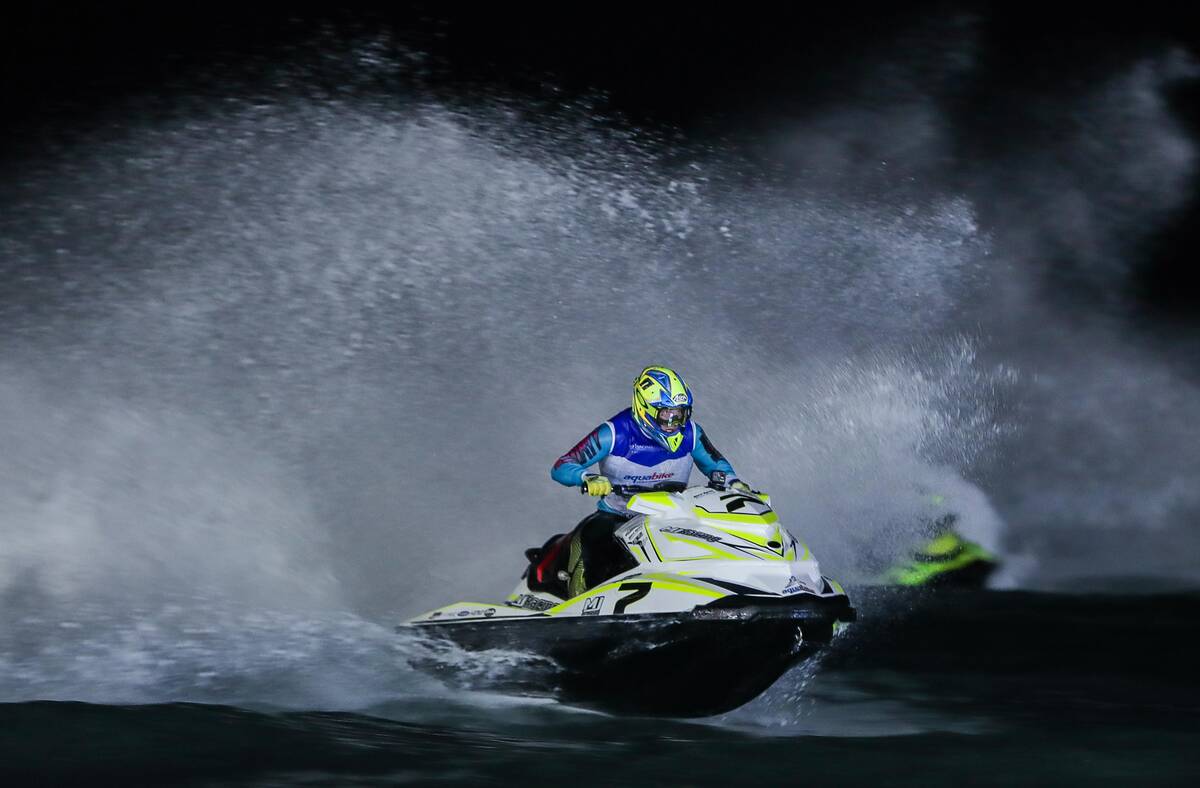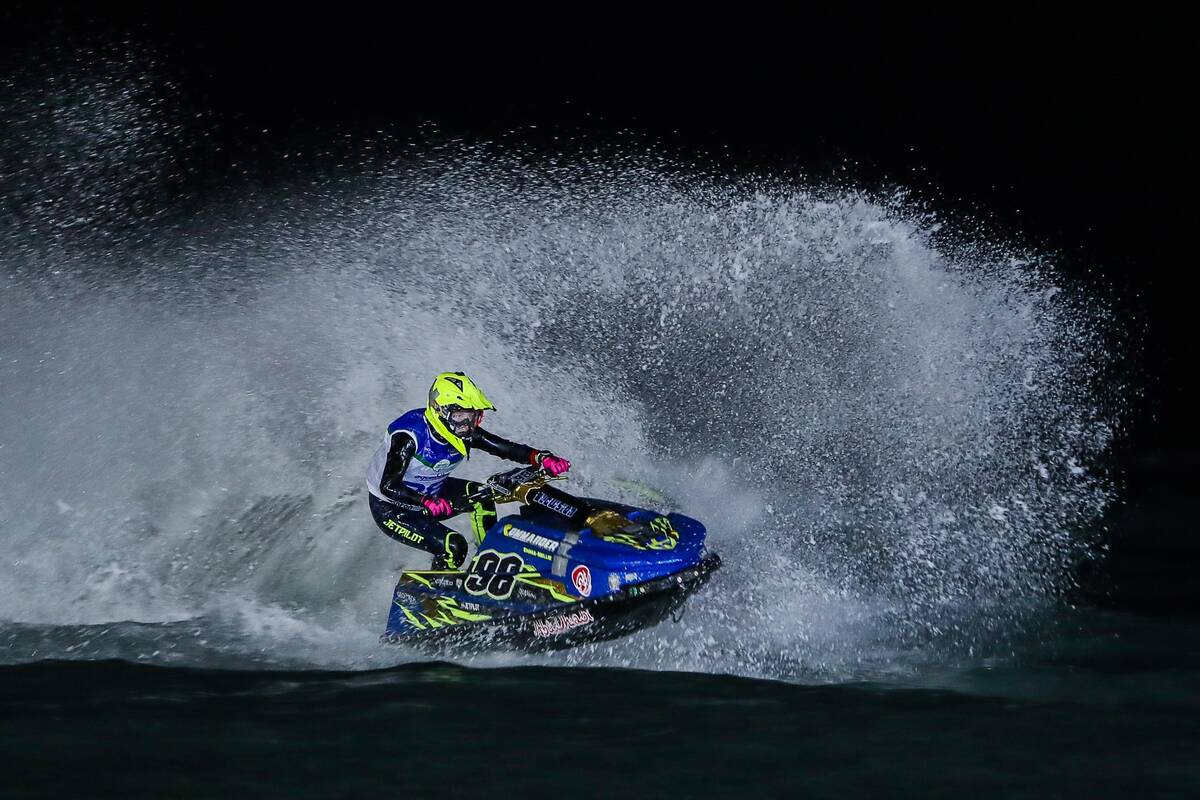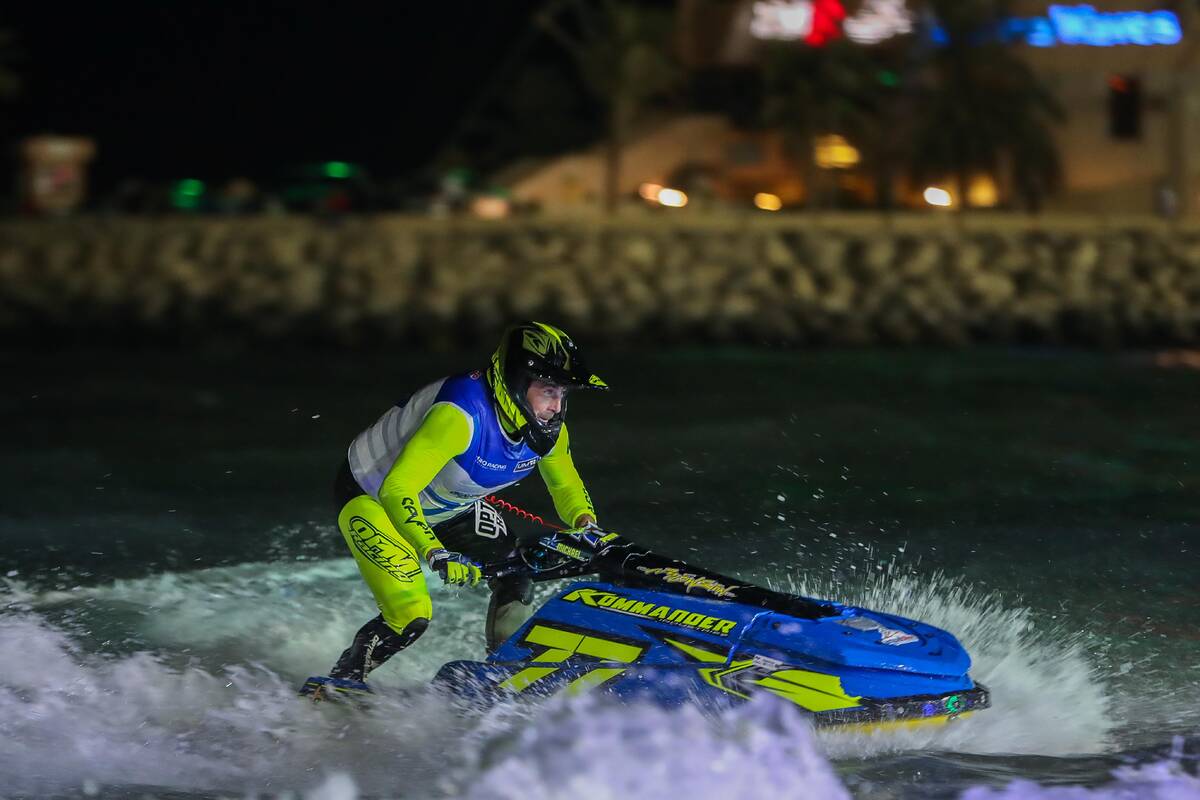 12 November 2021
SLALOM WINS FOR JORGENSEN, MIKAEL PORET AND ORTENDAHL
Crowned 2021 Aquabike Parallel Slalom World Champions
Friday, 12 November (KUWAIT CITYT): Marcus Jorgensen, Mikael Poret and Emma-Nellie Ortendahl each took wins in the UIM-ABP Aquabike Parallel Slalom World Championship which was held last night under floodlights, course running beside the beach in Salmiya Bay after the spectacular opening ceremony and they are the 2021 Parallel Slalom World Champions
In Runabout Marcus Jorgensen and Samuel Johansson each won 2 runs en route to their Ski final, beating Rasmus Koch Hansen and Yousef Al Abdlurazzaq respectively: the final going to a deciding run with Jorgensen the quickest.
Poret took the win In Ski Division with a perfect scorecard, winning both runs against Omar Al Rashid to get to the final and then doing the same to Salman Al Awadhi in the final,
In the Ladies division Jasmiin Ypraus enjoyed a straight forward wins en route to her final beating Benedicte Drange, while Emma-Nellie Ortendahl won 2 runs against Jonna Borgstrom taking the final 2-1.
A qualifying session was held yesterday with all riders who did not go through to the final awarded points based on their times and finishing order.
For full classifications: