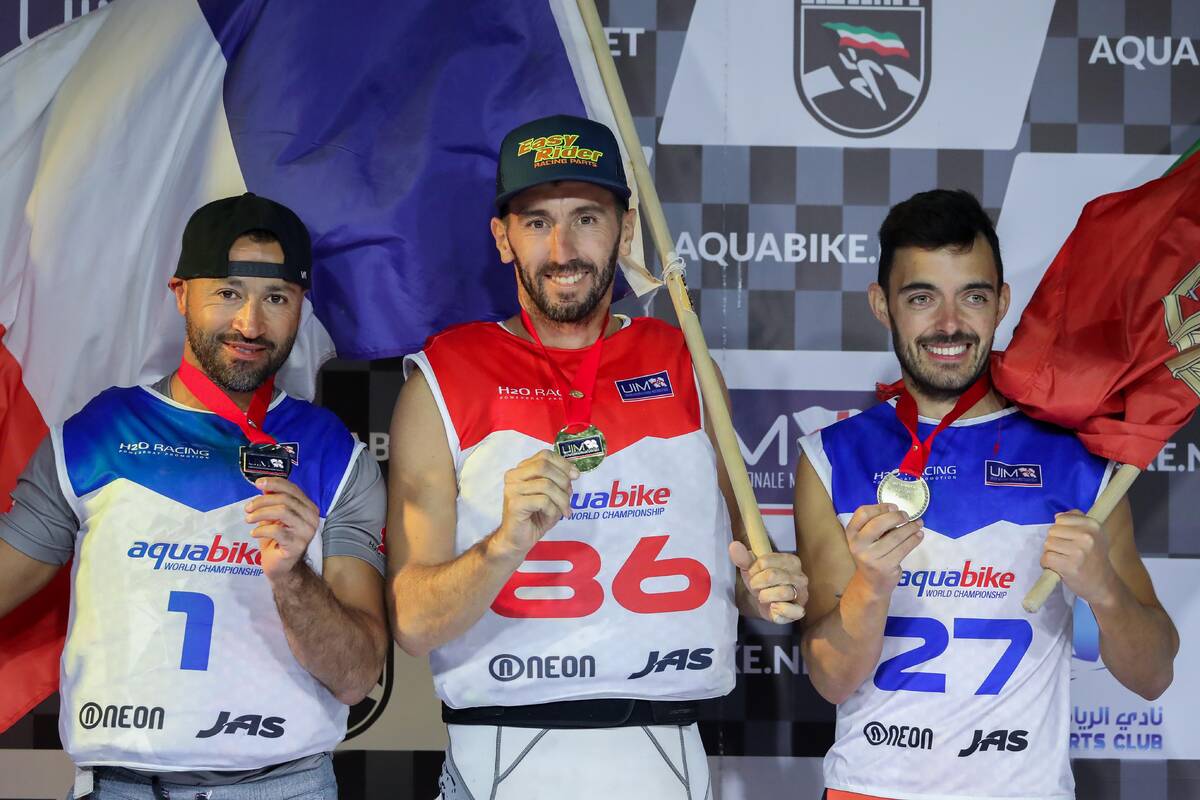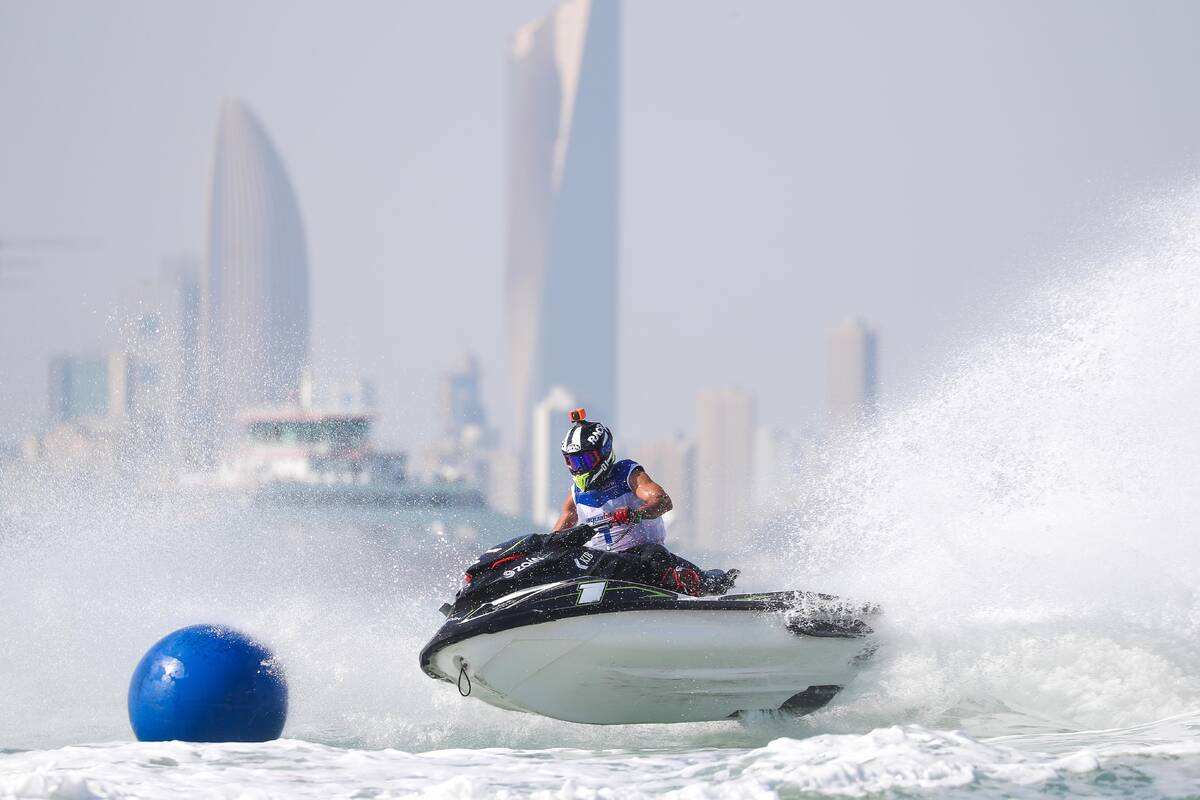 13 November 2021
THE FRENCHMAN PREVAILED JEREMY PEREZ TAKES WORLD TITLE IN RUNABOUT GP1
*Grand Prix title for Yousef Al Abdulrazzaq
Saturday, 13 November, Kuwait City (Kuwait): Jeremy Perez has sensationally retained his UIM-ABP Aquabike Runabout GP1 world title with what seemed like an improbable victory. Yousef grabbed the holeshot and pulled away early which allowed him to protect his second place points as best as possible. Rasmus Koch Hansen got a second in the first lap and stole points from the leaders.
Lino Araujo started in a dismal 9th place but moved up to fourth protecting his 3rd place for the World Title. But the award for sheer grit goes to Jeremy Perez despite engine problems he managed to keep the boat going despite moving backwards to 9th at one point. He got back in 7th place which gave him just 2 points over Yousef 's total. That plus practically swimming the boat over the finish proved that you never know who is going to take the title in Runabout in 2021 unti the last lap.
Grand Prix of Kuwait went to the "hometown hero" Yousef Al Abdulrazzaq with new crowned world Champion Perez at second place ahead of Spain's Alejandro Molina Miranda.