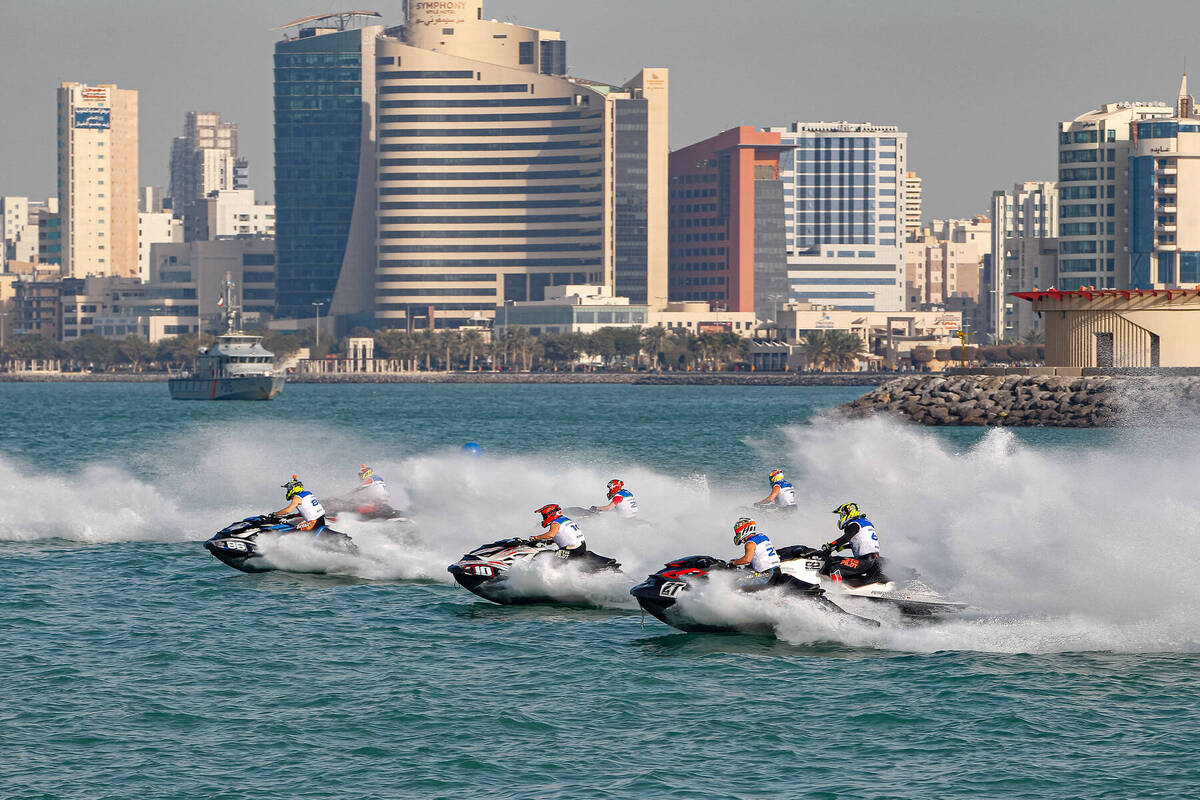 18 October 2021
UIM-ABP AQUABIKE WORLD CHAMPIONSHIP BACK IN KUWAIT FOR ROUND 2 OF 2021 SEASON
Monday, 18 October, (KUWAIT CITY): Kuwait will host the second round of UIM-ABP Aquabike World Championship Season 2021.
Riders will resume their rivalries at the Grand Prix of Kuwait, in the clear water of Salmiya, in the country's capital city on November 11-13.
After serving up a spectacular first event in February 2020 with competitors from over 20 countries on show, Aquabike Promotion and the Kuwait organisers are preparing for another programme of non-stop action with the elite riders in Runabout GP1, Ski GP1, Ski Ladies and Freestyle competing in the UIM-ABP Aquabike World Championship contested over three Motos with an amazing night session with parallel slalom and freestyle night show.
"We are very happy to be back in Kuwait for the second time after the great success of the first Grand Prix in February 2020 - said Raimondo di San Germano, General Manager Aquabike Promotion - and I would like to thank the organizers, Kuwait Watersports Club and Kuwait's Public Authority for Sports, as well as the people of this country who showed an incredible enthusiasm for this sport. And of course our champion and friend Yousef Al Abdulrazzak who always has 'pushed' and worked hard for this to happen".
Defending World Champion Abdulrazzaq has the added incentive of making a strong start competing in front of a partisan crowd at his home Grand Prix. Kuwait's champion has already written himself into the history books and is the category's most successful rider.
More infos to follow.
For more information visit:
https://www.aquabike.net/events/2021/world-championship-circuit/grand-prix-of-kuwait