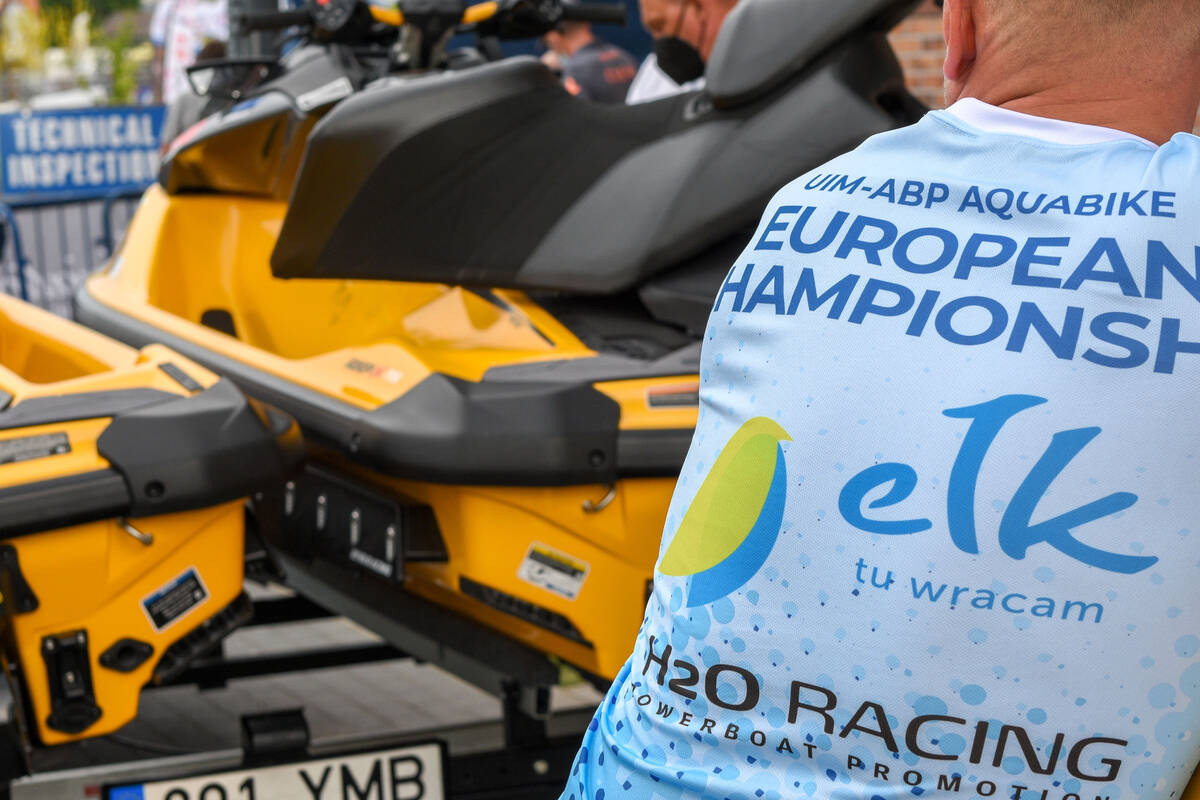 02 July 2021
UIM - ABP EUROPEAN CHAMPIONSHIP SEASON OPENER WITH THE GRAND PRIX OF POLAND
Friday, 2 July, Elk (Poland): Three days of top-flight competition is anticipated in Elk, Poland, this weekend when , the largest city and unofficial capital of historical Masuria, will host the opening round of the 2021 UIM-ABP Aquabike Class Pro European Circuit Championship.
The Grand Prix of Poland will run along side the Elckie Lake and competitors and officials will have little time to catch their breath over the duration of a loaded timetable of activity with riders lining up in all the categories across the racing spectrum: Runabout GP1, 2, 4 and veterans, Ski GP1, 2, 3, Ski Ladies and juniors.
Riders registration and technical scrutineering took place yesterday before the opening Ceremony.
The action packed schedule kicks-off today: free practice is currently underway with first pratice from 10 am with qualifying position followed from 2 pm by qualifying heat.
Motos 1 (for Ski Gp3, Ski Junior 3.2, Runabout Gp4, Ski Junior 3.3) will be this afternoon from 17.30-19.30 local time).
Moto 1 for the other categories and Moto 2 will take place on Saturday with the final Moto on Sunday afternoon.
Ski Ladies GP1 European Champion Emma-Nellie Ortendahl will be looking to extend her european championship lead, with Runabout 2 times world champion Jeremy Perez looking to hold off the challenge he is likely to face from home champion Andrzej Wisniewski.
RACING CATEGORIES:
Ski Division GP1, 2, 3
Ski Ladies GP1
Ski Juniors GP3.3/GP3.2
Runabout GP1, 2, 4
Runabout Women GP4
Runabout Veterans GP1
Freestyle