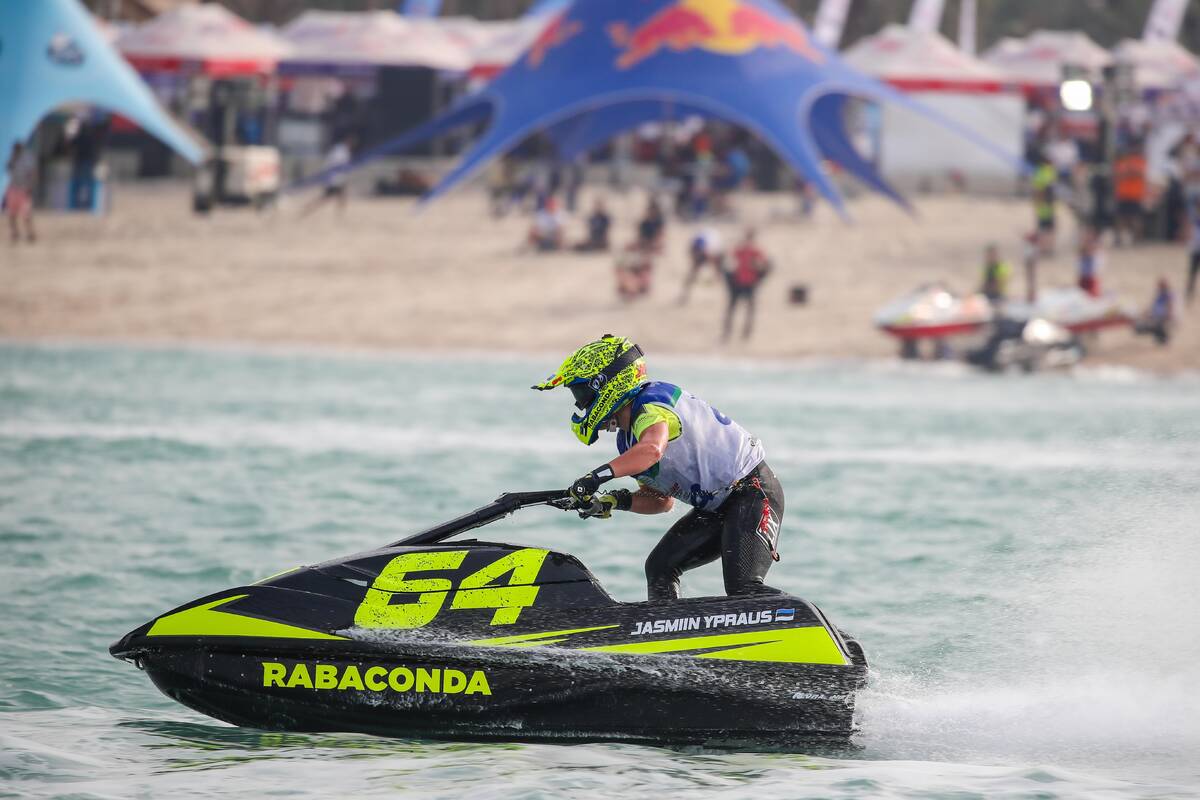 12 November 2021
YPRAUS DELIVERS ANOTHER VIRTUOSO PERFORMANCE
Friday, 12 November (KUWAIT CITY): Jasmiin Ypraus delivered yet another virtuoso performance to take the win in the first of three motos at this weekend's UIM-ABP Grand Prix of Kuwait.
The Estonian rider took full advantage of starting from pole and gradually turned up the wick, pulling away to win by 13.07s.
Sweden Emma-Nellie Ortendahl had no answer to the race pace of the leader and finished second, with Jonna Borgstrom third, passing Norway's Benedicte Drange, with Virginie Morlaes and Lisa Caussin-Battaglia rounding out the top six.
For full classifications: