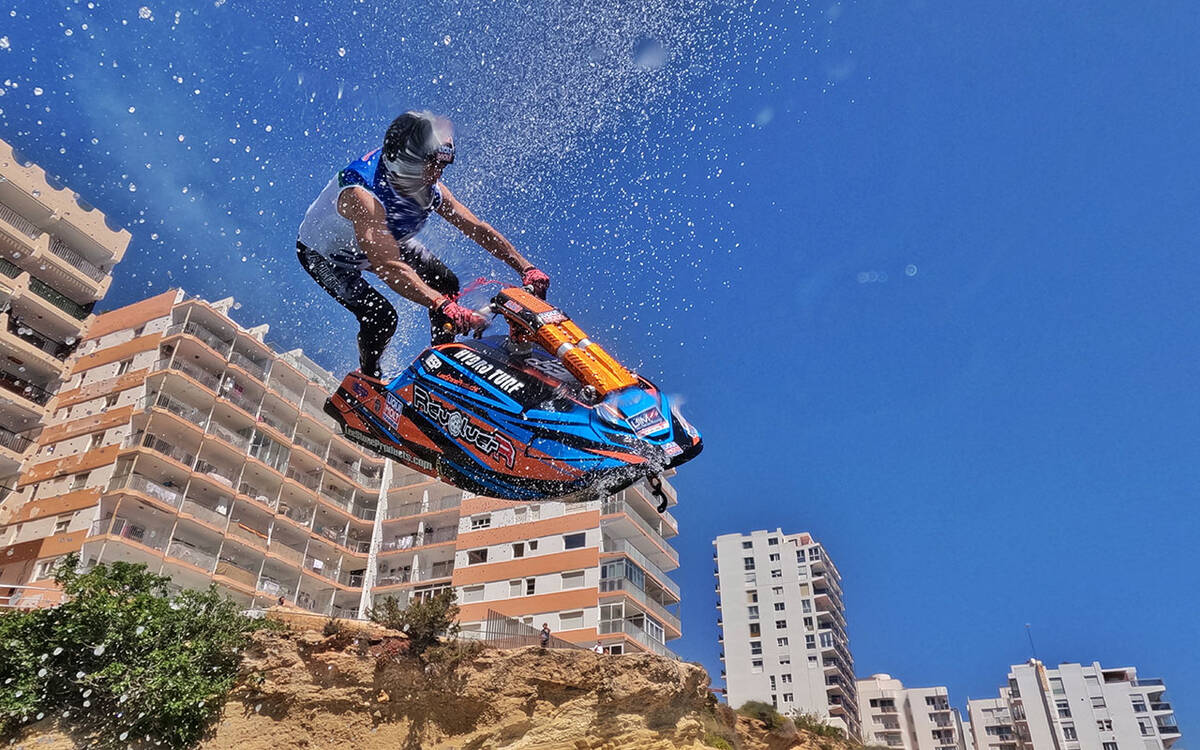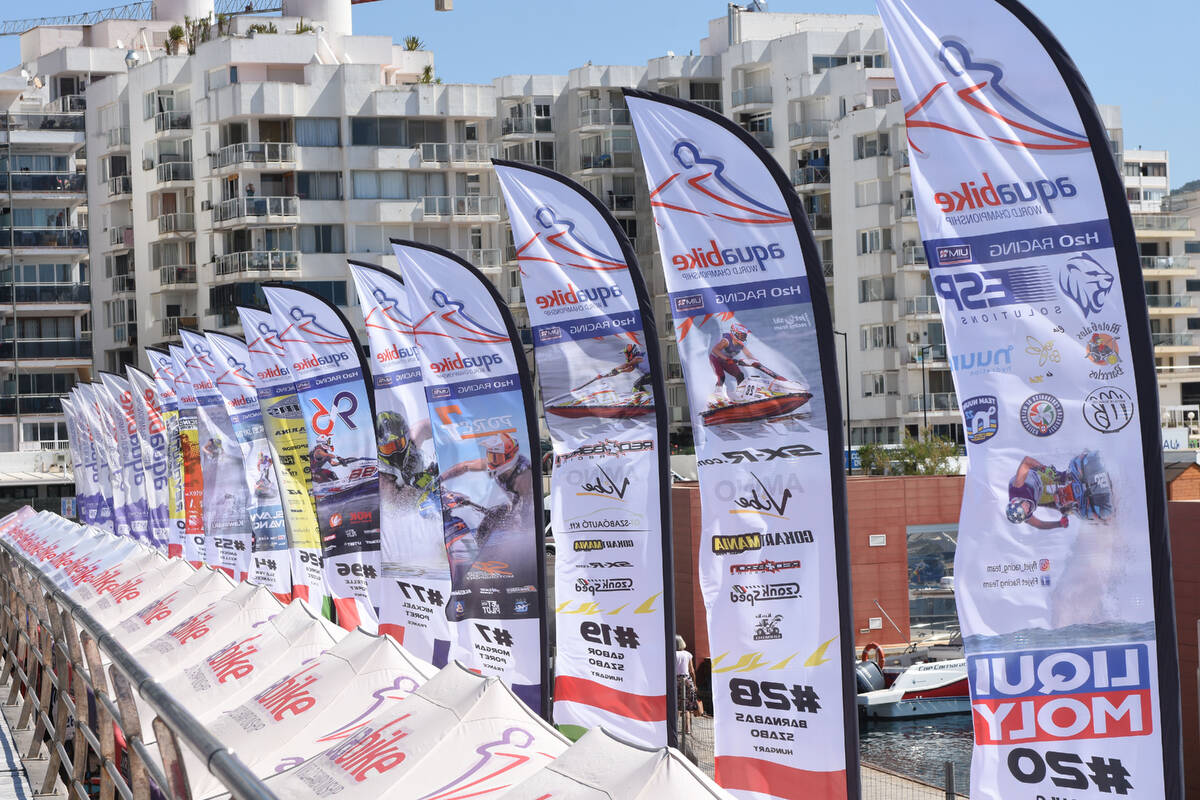 12 May 2022
133-STRONG ENTRY IN SANT ANTONI DE PORTMANY- IBIZA LAUNCHES AQUABIKE SEASON
*World Champions Jeremy Perez, Nacho Armillas and Jonna Borgstrom set out on title defence
Thursday, May 12th, Sant Antoni de Portmany – Ibiza (Spain): A huge turnout for the opening round of the UIM-ABP Aquabike World Championship has exceeded expectations and the tours previous high numbers, with 133 riders from 26 countries signing in at registration at this weekend's Grand Prix of Spain in Sant Antoni de Portmany-Ibiza.
The Grand Prix in Ibiza will be a "multi classes" race as UIM and ABP extended to the Grand Prix of Spain the possibility to host all the classes in the different categories: Ski GP1, GP2, GP3, Ski ladies, Runabout GP1, GP2, GP4, GP4 Ladies and Freestyle giving new riders of all ages the opportunity to compete on the world stage and be crowned World Champions.
Jeremy Perez, Nacho Armillas, Jonna Borgstrom head the listings and set out on the defence of their respective world titles in Runabout GP1, Ski GP1 and Ski GP1 Ladies.
In Runabout GP1 two riders stand out, one looking to defend his title the other looking to get his back: Jeremy Perez and Jousef Al Abdulrazzaq.
France's Jeremy Perez, World Champion in 2018 and 2019, has won back his title in the Season 2021 with only 2 points advantage over the 2020 defending Champion Jousef Al Abdulrazzaq.
Abdulrazzaq from Kuwait is the most successful Runabout rider on the UIM-ABP tour and is launching his bid to take this season his world title tally to six.
Portugal's Lino Araujo and Denmark's Marcus Jorgensen are two more who will be likely challengers.
Others who are also more than capable of getting amongst the front runners and challenging for podium slots are Andrzej Wisniewski, Samuel Johansson, Rasmus Koch Hansen and Spain's Alejandro Molina Miranda- all four finishing in the top ten last season.
In Ski GP1 the expected head-to-head between the defending champion Spain's Nacho Armillas and the 3 times world Champion Kevin Reiterer will not happen as the Austrian rider will not race in Ibiza as he is not still fully recovered from his recent surgery.
But the Spanish Champion looks to have a good numbers of rivals as the Ski Gp1 entry list with 23 riders is one of the higher registered in Aquabile.
Looking to mix it up in the first positions will be the third place in 2021 ranking Hungary's Barnabas Szabo, together with Denmark's Anders Keller and Norway's Daniel Svae Andersen.
In the Ladies division the defending champion Jonna Borgstrom is the one with a target on her back. The Swedish who won her first World Title last year is eager to confirm her leadership for this season too.
Heading up a clutch of riders looking to steal the title will be first of all the 3 times World Champion Emma-Nellie Ortendahl looking for to take back the title, Estonia's Jasmiin Ypraus and Latvia's Krista Uzare.
Also in the mix expect to see Norway's 16 ( today !) years old Benedicte Grange who grabbed a fourth place on her debut in Aquabike World Championship at last year Grand Prix of Kuwait.
In Freestyle all eyes will be on Team Abu Dhabi's world champion Rashed Al Mulla to see if he can extend his 4 World Championship unbeaten run.
There is an Estonia's leadership in Ski Division GP2, GP3 and Runabout GP2 and GP4: Mattias Reinaas is the defending World Champion in both Ski GP2 and GP3 whilst Mattias Siimann will defend his double World title in Runabout GP2 and GP4 with a strong group of Spanish competitors as Alejandro Molina Miranda in GP2 and Juan Carlos Martin Palau and Alejandro Prats Palau in GP4.
Runabout GP4 Ladies will line up the best riders in this category starting from the World Champion Clara Muchembled. but will miss unfortunately Spain's Cristina Lazarraga who, after the accident during the free practice in Otranto, is not still be able to race.
Tomorrow action will kick-off with practice for all classes in the morning, followed by official qualifying starting at 14.00 hrs.