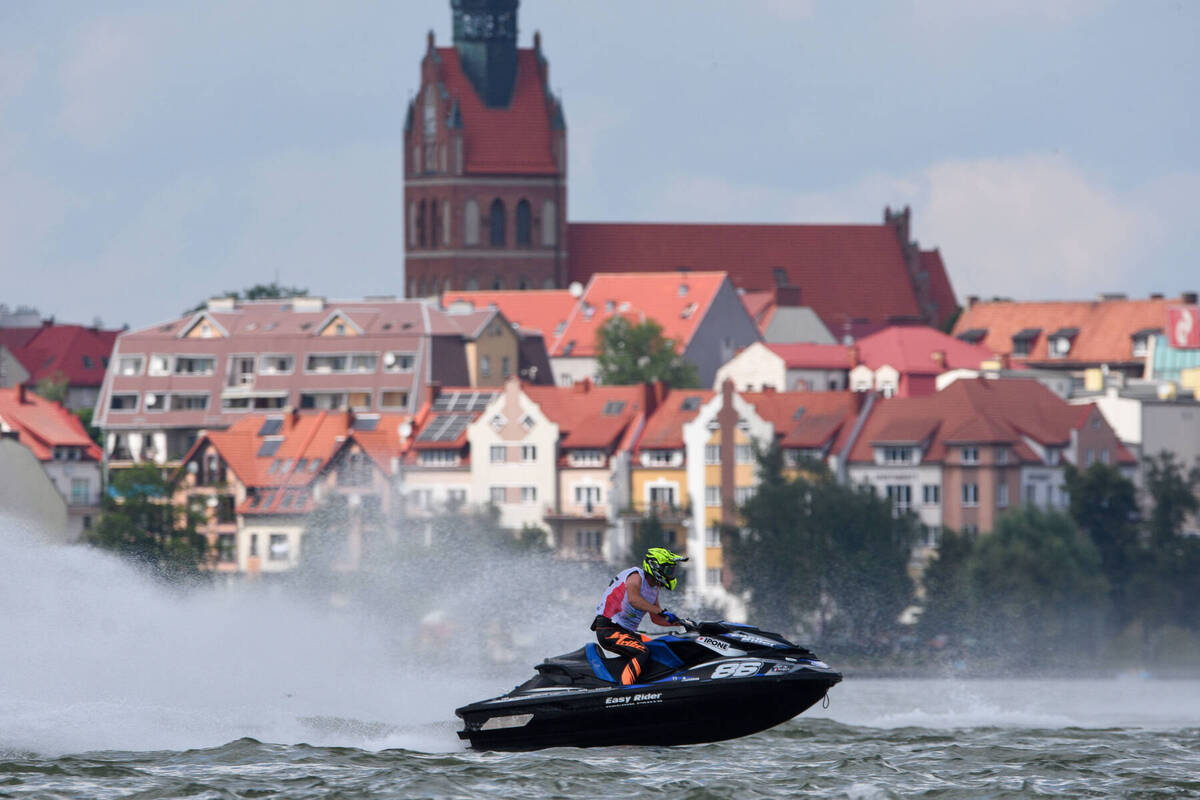 03 February 2022
ABP CONFIRMS POLAND AS ROUND 2 OF UIM AQUABIKE EUROPEAN CONTINENTAL CHAMPIONSHIP
Thursday, 3 February: Aquabike Promotion (ABP) is pleased to confirm the second round of the calendar for this year's UIM-ABP Aquabike European Circuit which will take place on the 24-27 June in Poland.
For the third year running, Elk, the largest city and unofficial capital of historical Masuria , is primed for Aquabike season, hosting the European Grand Prix of Poland, second round of the UIM-ABP Aquabike European Championship.
Thanks to the huge success of the previous editions Elk, with its almost unspoiled land and the course running, as usual, along side the Elckie Lake, is now becoming a "traditional venue" for Aquabike.
The Grand Prix of Poland is organized in collaboration with Polish Motorboat and Water Ski Association and local Authorities.
More events for the 2022 Season will be confirmed in the coming weeks.