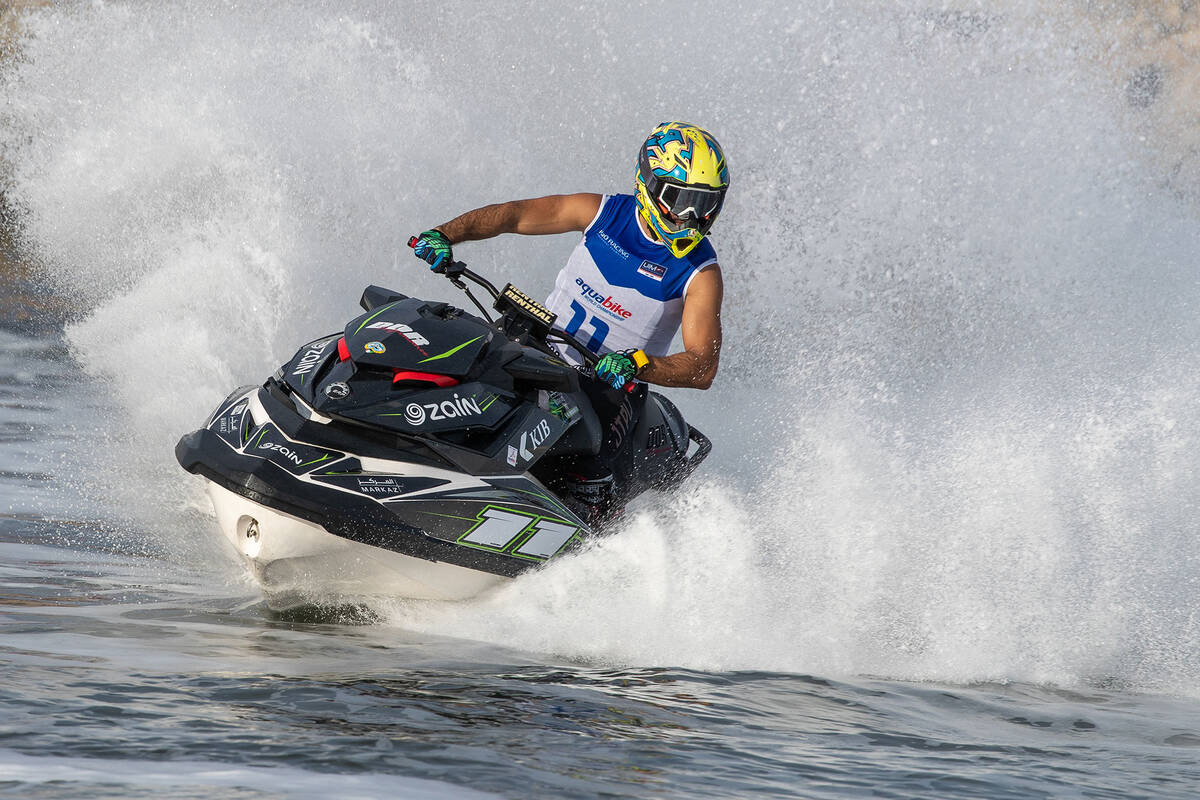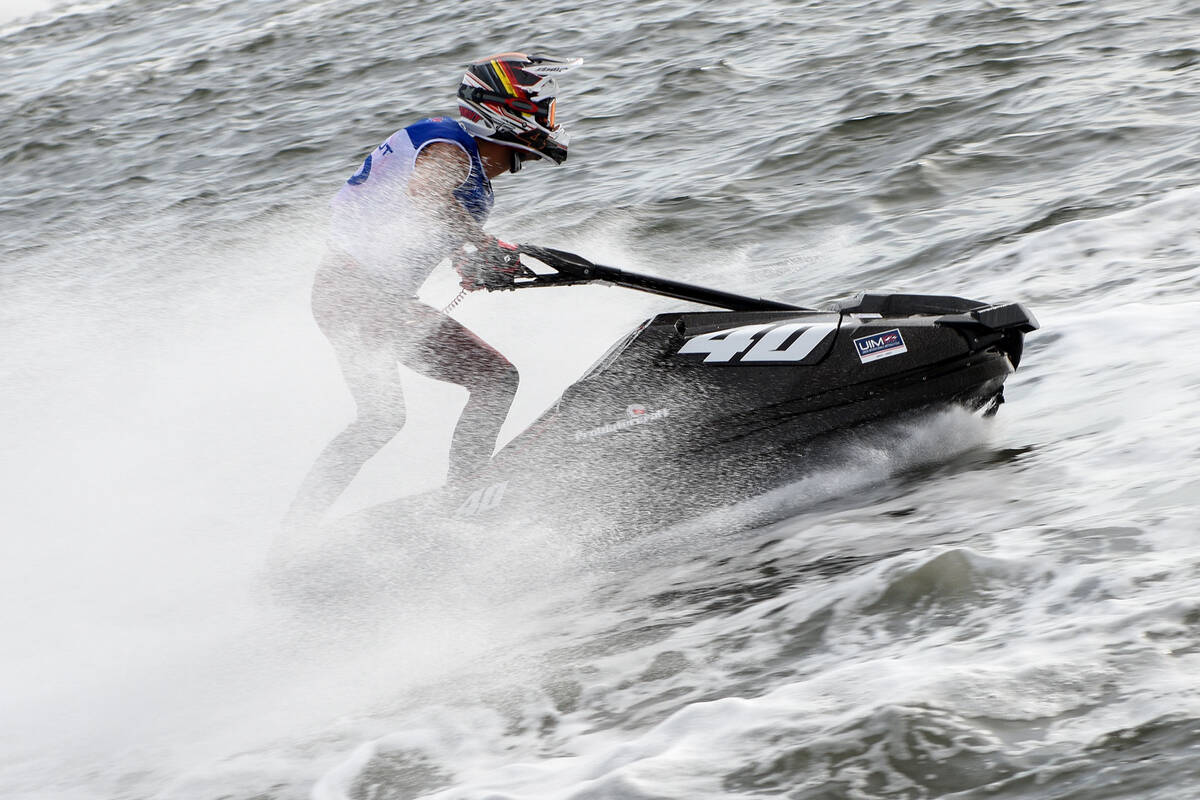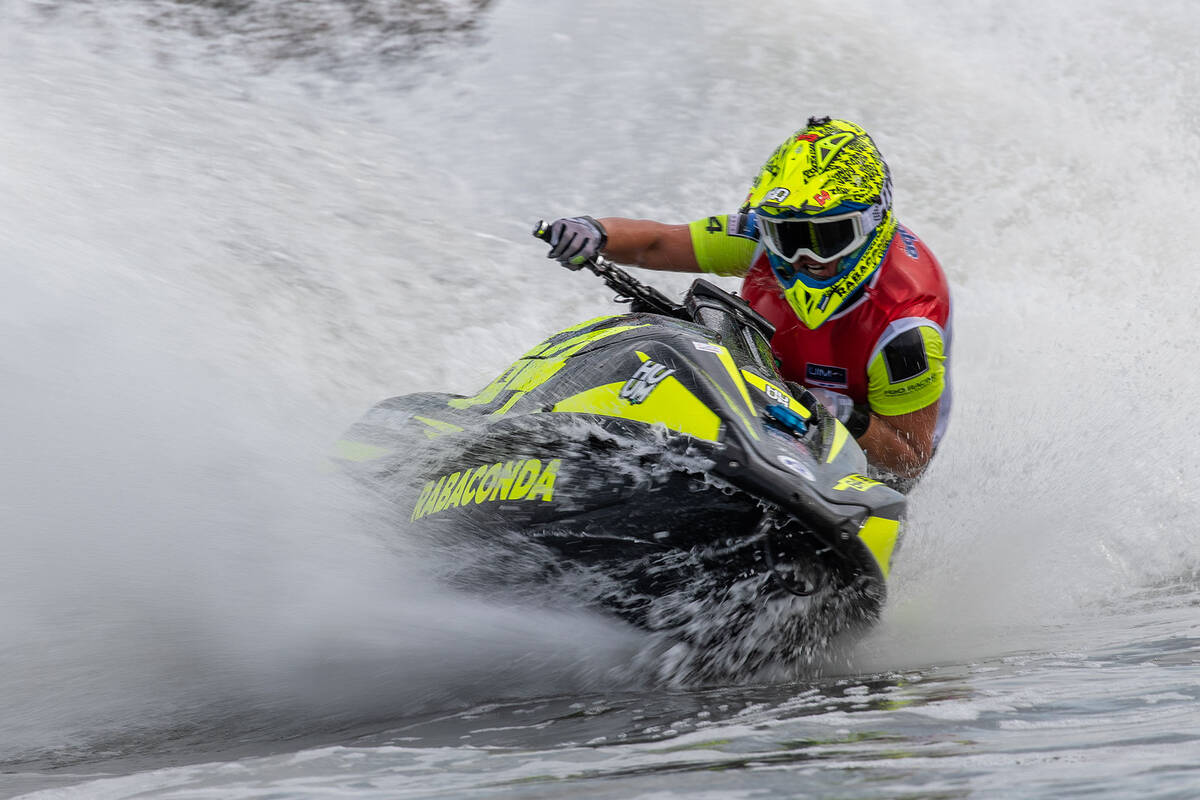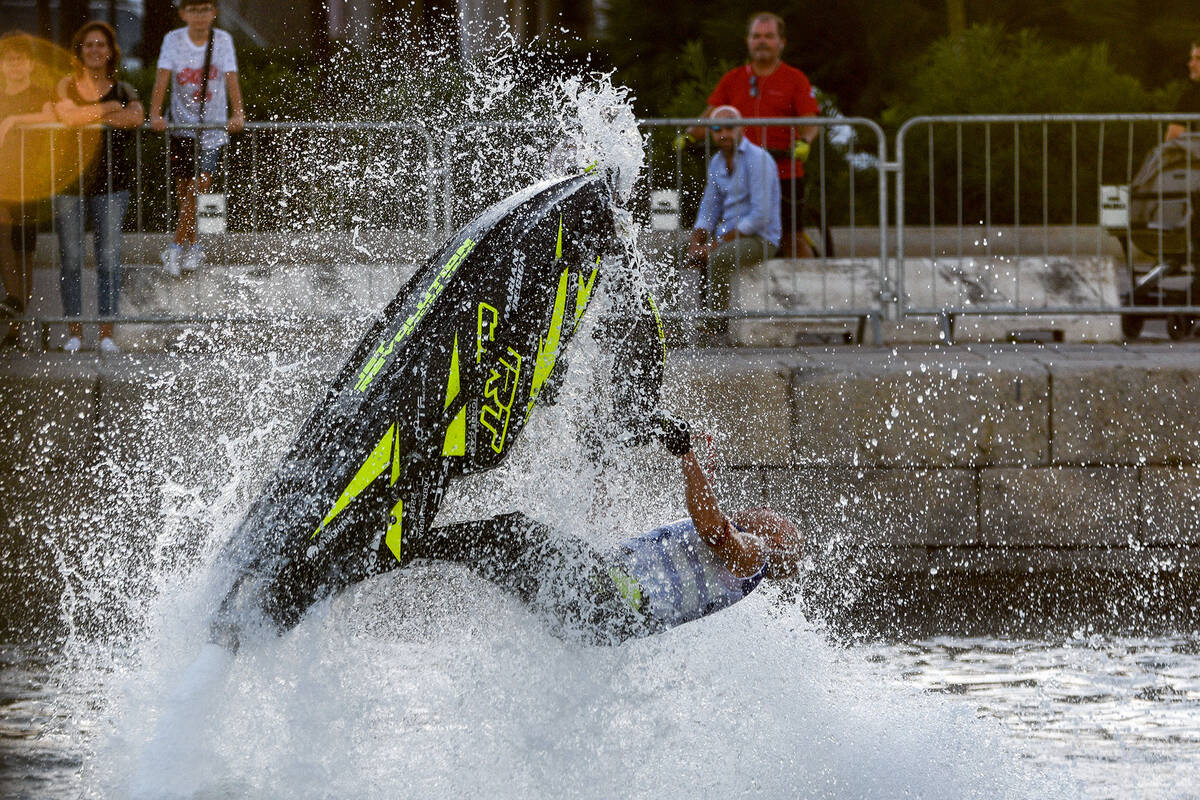 16 September 2022
AL ABDULRAZZAQ, BEERNAUT, YPRAUS ON POLE POSITION
Italy's Mariani taking the top spot in Freestyle
Friday 16 September, Olbia (Italy): The 6 times World Champion Kuwait's Yousef Al Abdulrazzaq dominated both sessions of the19-strong line up in Runabout GP1 in the first day of the Regione Sardegna-Grand Prix of Italy and will start Moto 1 from pole position.
"I like this weather- said Al Abdulrazzaq -Q1 was a little more rough while Q2 was more smooth. I had some water into the spark plug but it was not a big problem. I know that tomorrow will be very windy: let's see what will happen".
France's Francois Medori locked out P2 in both sessions, the time that counted 2.63s adrift of the pole sitter.
Defending Champion Jeremy Perez made a good start in the Grand Prix going fourth quickest in Q1 and third in Q2 with Denmark's Rasmus Koch Hansen finishing fourth in Q2.
The battle to seal the remaining two top six slots was between Hungary's Marcus Jorgenssen and Lithuania's Gediminas Leonas with the Danish posting a time of 1:39.29s to edge Leonas by almost 4s.
Anthony Beernaut will kick-start the hunt of the world title in Ski GP1 from pole position in Moto 1 at the UIM-ABP Aquabike Regione Sardegna - Grand Prix of Italy in Olbia.
The young Belgian rider eased into this weekend's activities running six laps in this morning's practice, stepping it up a gear in Q1 finishing second with a best lap of 1:46.13 , with a gap of 1.47 from the first France's Valentin Dardillat with Axel Courtois in third.
He went into Moto 2 to overdrive to seal Pole Position with a best lap of 1:39.84, Denmark's Oliver Koch Hansen going second quickest with a time of 1:40.62 with a "squad" of french riders closing the top six: Axel Courtois, Morgan Poret, Mikael Poret and Valentin Dardillat in this order.
"I had a very good feeling in this track- said Bernaaut – and I like this conditions that are very good for this track".
Jasmiin Ypraus, the standout rider in Ski GP1 Ladies this season, will start Moto 1 of the UIM-ABP Aquabike Regione Sardegna - Grand Prix of Italy in pole position.
The Estonian rider topped the time sheets with a best lap of 1:44.54s in the 20 minutes session, 2.22 quicker than her nearest rival Estelle Poret.
"It was quite rough and windy – said Ypraus – but I enjoy a lot these conditions and I pushed to go faster".
Sweden's defending world champion Jonna Borgstrom, who was the fastest in Free Practice, produced a best lap of 1:48.29 to go third quickest 4.37 off the pole time.
France Jessica Chavanne closed the Pole fourth with young Benedicte Drange fifth and Sweden's Emma-Nellie Ortendahl, who openly admits to not being a fan of rougher conditions, closing the top six.
Italy on top in Freestyle: "Superman"" Roberto Mariani took top spot with 81 points ahead of Massimo Accumulo and Alberto Camerlengo with Portugal Paulo Nunes coming home fourth.
The World Champion UAE's Rashed Al Mulla was not able to performe due to problems with the engine of his bike and he is trying to fix it.
Tomorrow's Session will start at 9.30 with Moto 1.
For full classifications:
https://www.aquabike.net/results