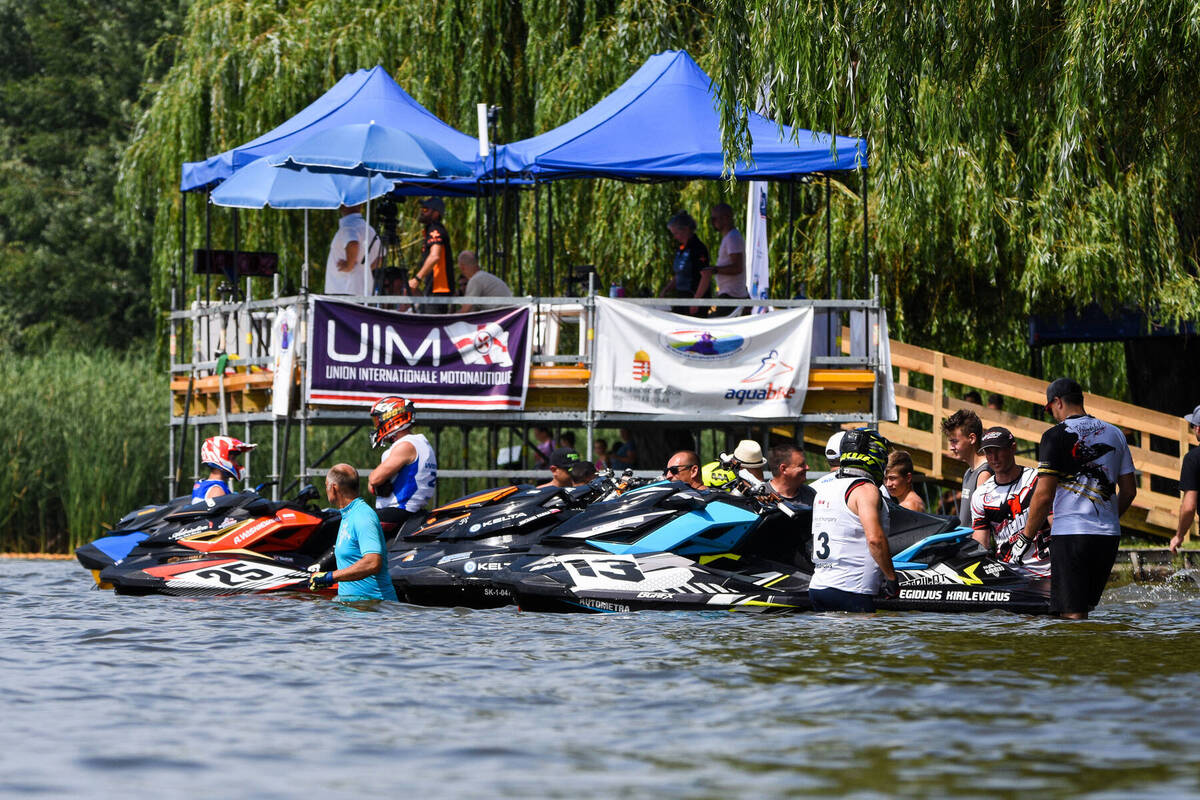 14 February 2022
AQUABIKE PROMOTION ANNOUNCES NYIREGYHAZA-LEVELEK HUNGARY AS THIRD AND FINAL ROUND OF UIM-ABP AQUABIKE EUROPEAN CONTINENT
Monday, February 14th, 2022
The UIM-ABP Aquabike European Championship will play out the final act of the 2022 campaign in what promises to be a thrilling climax at the Grand Prix of Hungary.
Nyíregyháza-Levelek in Hungary will host the third and final round of this year's UIM-ABP Aquabike European Continental Championship.
The Grand Prix of Hungary will take place on 3-4 September when a large international rider turnout is anticipated with an intense and hectic schedule of practice, qualifying and three Motos across all categories.
The ancient Hungarian settlement of Levelek, situated on the shore of the lake in Szabolcs-Szatmar-Bereg County with is 200 hectares beautifully designed with well-kept grassland and willow trees will be for the fourth year running the perfect location for Aquabike.
The Grand Prix of Hungary will also stage the "2022 Junior World Championship".