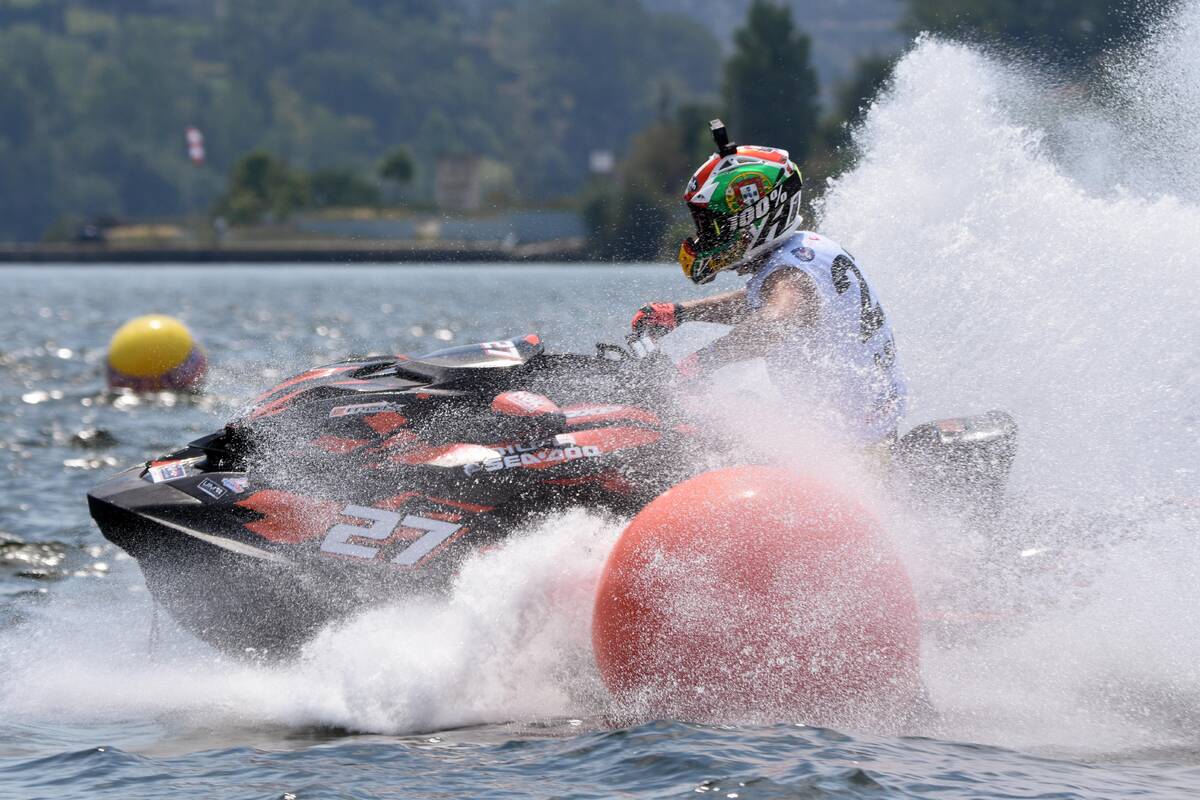 17 July 2022
ARAUJO DELIVERS ANOTHER VIRTUOSO PERFORMANCE
Courtois and Ypraus in control heading into Moto 3
Sunday 17 July, Entre-os-Rios/Penafiel (Portugal) - Lino Arajuo is the winner of this morning Moto 2 in Runabout GP1 in the Grand Prix of Portugal in Penafiel with his closest competitor Sweden's Samuel Johansson finishing second with a gap of 8.944 from the portuguese. Third spot went to Mattias Siimann while Polish Andrzey Wisniewski was not able to finish the Moto cause he broke the piston engine and he will change it for Moto 3.
Second Moto win in the Grand Prix also for Axel Courtois in Ski Division GP1 with an unchanged standing behind him with Anthony Beernaut second and Matteo Valente third.
On the Ladies Division it has been a good choice for Jasmiin Ypraus to change her bike after the Pole and to race yesterday and today with her new bike as she took victory in both the Motos.
Good to know that she always give names to her bikes and this one is AG5 (Absolutely Gorgeous 5) and for the moment it keeps its promises! The running spot went to portuguese Joana Graca while Virginie Morlaes after breaking her engine in yesterday's Moto 1 appartently had problem also today as she lost positions finishing third.
No surprising the first place in Frestyle Moto1 for the European Champion Roberto Mariani ahead of his fellow countryman Massimo Accumulo and home rider Paulo Nunes.