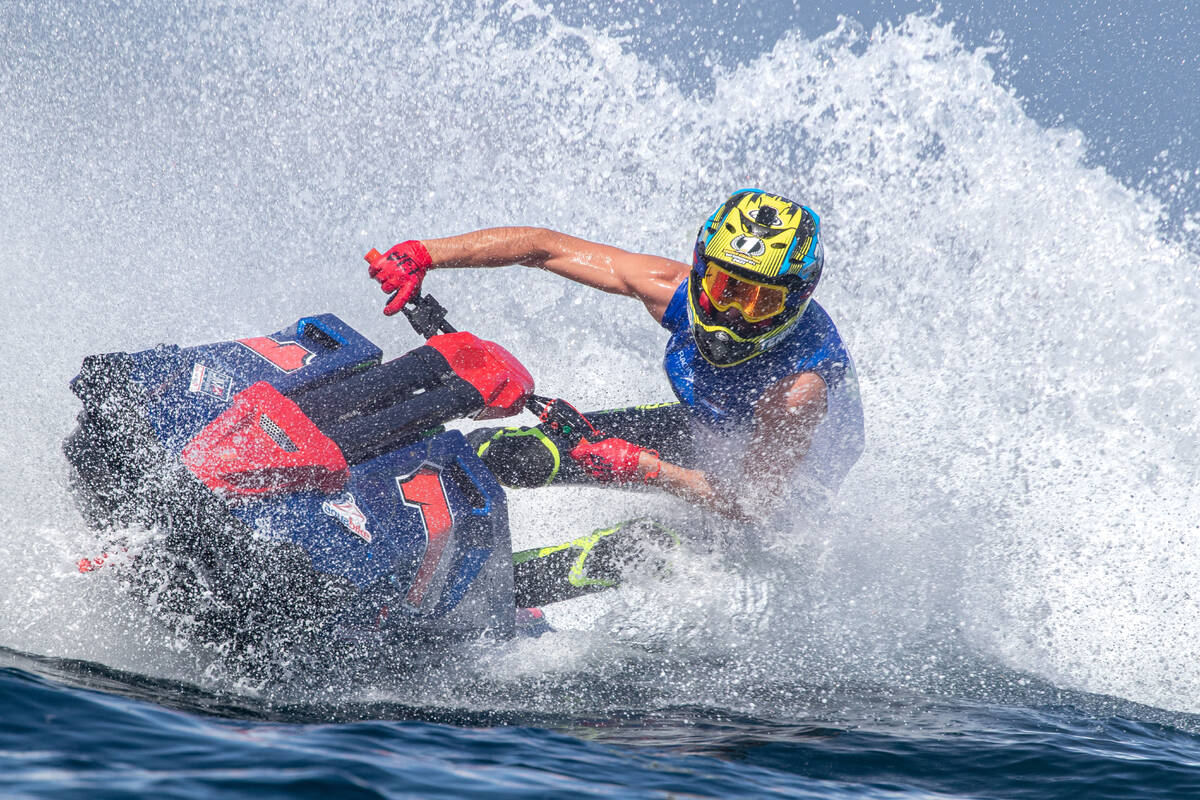 13 May 2022
ARMILLAS TAKES STUNNING POLE IN SKI GP1
Friday, 13 May, Sant Antoni de Portmany-Ibiza (Spain): Nacho Armillas, 2021 World Champion, marked his return to race in his home country taking a stunning pole position in Ski GP1 qualifying of the Grand Prix of Spain.
The spanish rider topped the time sheets in Q1 and was first out in Q2 and immediately went to the top of the time sheets, improving on his Q1 time by nearly 7 seconds.
Second quickest in both sessions was Belgium's Quinten Bossche with a brilliant Dustin Moutzouris from Usa moving in the second session from fifth to third position with a 1:48.09 best lap.
Axel Courtois's 1:48.42 put him fourth quickest, with another french Valentin Dardillat in fifth ahead of Belgium's Antoine Goethals.
It was a mixed qualifying for a host of names who would have expected to have done better: Andrea Guidi was eight after having the best lap cancelled for ignoring signals, Anders Keller ending the day in ninth, Barnabas Szabo in eleventh and Daniel Svae Andersson finishing in 18th position.
For full classifications:https://www.aquabike.net/results