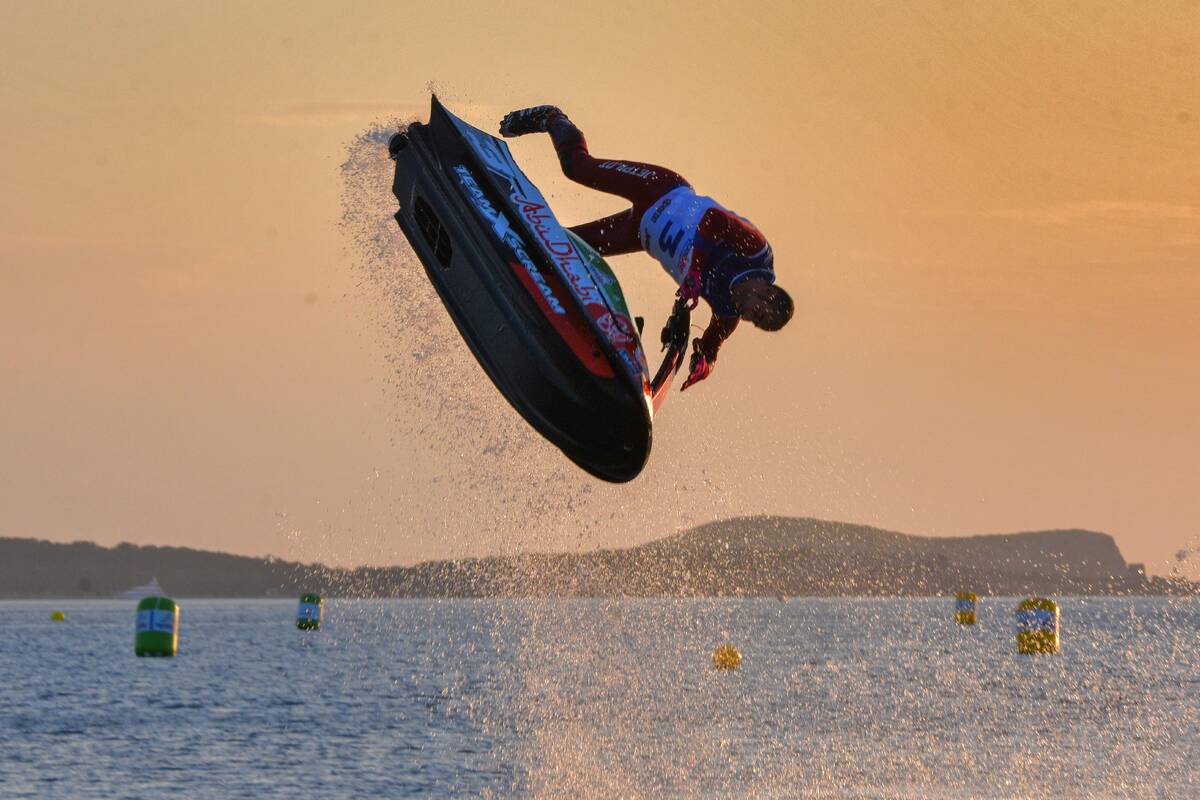 15 May 2022
JORGENSEN HEADING INTO FINAL MOTO IN RUNABOUT GP1
Al Mulla points leader in Freestyle
Sunday, 15 May – Sant Antoni de Portmany – Ibiza (Spain): With a brilliant performance Marcus Jorgensen took victory in yesterday's Moto 1 and sealed maximum points heading into today's deciding Moto in Runabout GP1.
Despite arriving second at the checquered flag the Danish moved to first place after Rasmus Koch Hansen, who was first till that moment, was penalized with one lap for missing buoy and moved to seventh place.
In second position young Swedish Samuel Johansson with defending champion Jeremy Perez finishing third ahead of Kuwait's Yousef Al Abdulrazzaq eager to take his fifth world title.
Team Abu Dhabi's Rashed Al Mulla during yesterday's night show was the winner in the first of two heats with an explosive combination of barrel rolls, backflips and 360's.
Italy's Roberto Mariani took his now accustomed second place, with Alberto Camerlengo third ahead of Paulo Nunes and Massimo Accumulo.
After the official moto all the freestylers thrilled the crowd who was enjoyng the sunset in the cafes of the Waterfront with a crazy exibithion.
For full classifications: https://www.aquabike.net/results