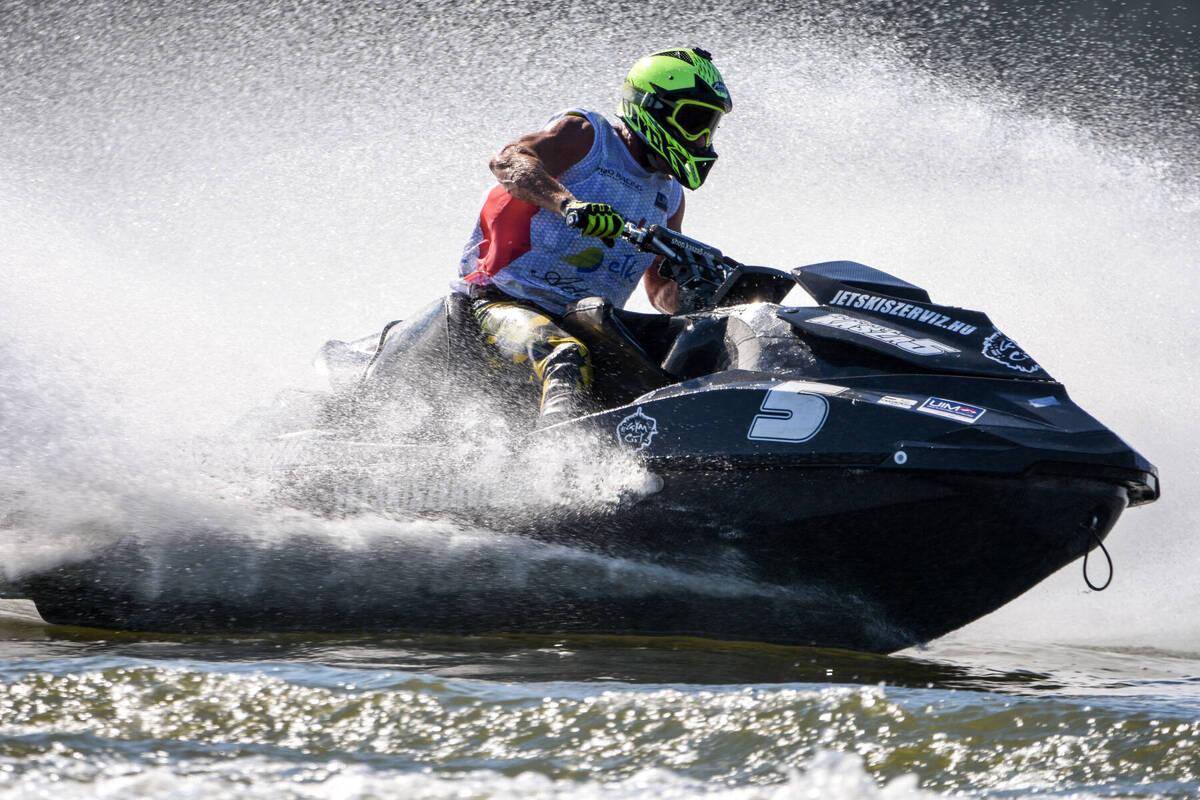 03 September 2022
KASZA TAKES BRILLIANT HOME WIN IN MOTO 1 IN RUNABOUT
Anthony Beernaut on roll after victory in Moto 1 – Moto 1 to Ypraus in Ski Ladies Division
Saturday, 3 September, Nyiregyhaza-Levelek (Hungary) After a rainy day of Pole Position yesterday on the shore of the lake in Szabolcs-Szatmar-Bereg County, a pale sun and a light wind welcomed this morning the riders at the Grand Prix of Hungary which entered on a crucial day with Moto 1 for the "big categories" and Moto 2 for all the others.
The home rider Gyorgy Kasza is enjoying one of his best starts to a Grand Prix in recent years with a brilliant performance to take victory in the first Moto in Runabout GP1 at the UIM-ABP Grand Prix of the Hungary
The current points' leader Samuel Johansson finished second with a gap of 7.86 from the winner with Poland's Andrzey Wisniewski taking third.
Belgium's Anthony Beernaut followed up his win in yesterday's qualifying delivering a command performance in Moto 1 to take his second win of the season in Ski GP1. Second place went to the defending champion in Ski Division GP2 and GP3 Mattias Reinaas with Croatia's Tomaz Kete following him home in third.
Beernaut made no mistake at the start and took full advantage of starting from pole and was out front and clear at the end of lap one, extending his lead to 29.396 seconds at the end of the Moto.
Jasmiin Ypraus continued her series of first places in the Championship standings after taking her fourth consecutive win of the year in the first Moto of the weekend at the UIM-ABP Aquabike Grand Prix of Hungary.
Second place went to France's Virginie Morlaes with the young swedish Janina Johansson coming home third.
Despite the big impact Ypraus keep going to take second spot in the Championship, with the points leader Morlaes, with an advantage of 11 points, fighting hard for the title.