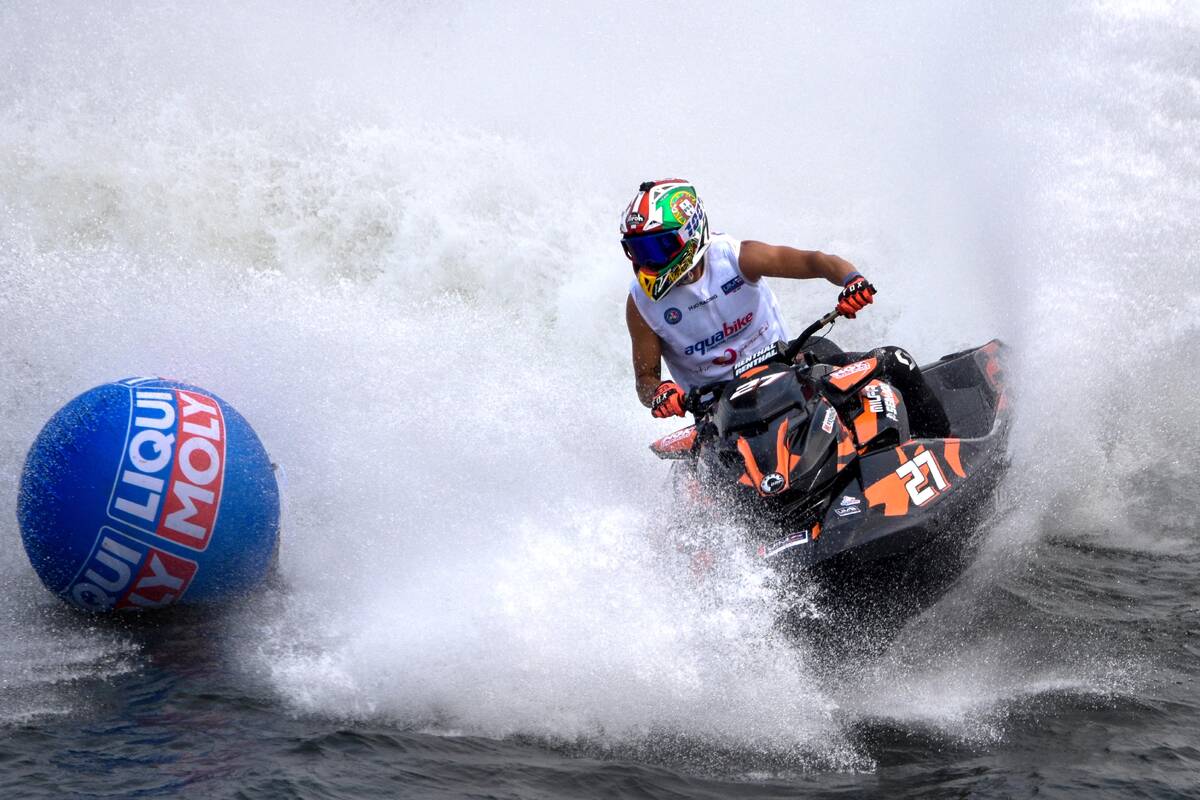 16 July 2022
LINO ARAUJO ON TRACK AFTER MOTO 1 WIN IN RUNABOUT GP1
Advantage Courtois and Ypraus after Moto 1
Saturday, 16 July, Penafiel (Portugal): It has been all about Portugal in today's Moto 1 in Runabout GP1 of the Grand Prix of Portugal in Entre -Os Rios /Penafiel.
The Portuguese rider Lino Araujo seize the advantage in the battle for the Runabout GP 1 podium winning the opening Moto from Samuel Johansson and Andrzei Wisniewski.
Pole sitter Jorgensen lost ground at the start while it was a disappointing first Moto for polish Wisniewski who probably had the same engine problem of the qualifying as he took the chequered flag with a gap of 37.11 from the leader.
It is advantage to the top seeds in Ski GP1 and Ski Ladies after the first of today's 2 motos with both Axel Courtois and Jasmiin Ypraus cruising to comfortable victories.
Courtois made no mistake from pole and led the race to win by 1.276s over Anthony Beernaut who finished second with Mattias Reinaas in third.
In the same mixed race Jasmiin Ypraus produced a similar dominant performance, grabbing the advantage immediately and leading from start-to finish and running out the winner over the pole sitter Virginie Morlaes with Joana Graca taking third.
After a first failed attempt Runabout GP2 confirmed the leadership of Mattias Siimann winner of Moto1 ahead of a Lithuanian duo Tomas Gurksnys and Mindaugas Jaciauskas.
In Ski GP2 the first 3 positions of the Pole were confirmed with Goncalo Rodrigues winner of Moto 1 ahead of Reinaas and Valente while Petr Dryjak was first in Runabout GP4 Junior Moto 1.
Pole Position in Freestyle for the defending Champion Italy's Roberto Mariani with Portugal's Paulo Nunes second and the other italian Massimo Accumulo completing the podium.