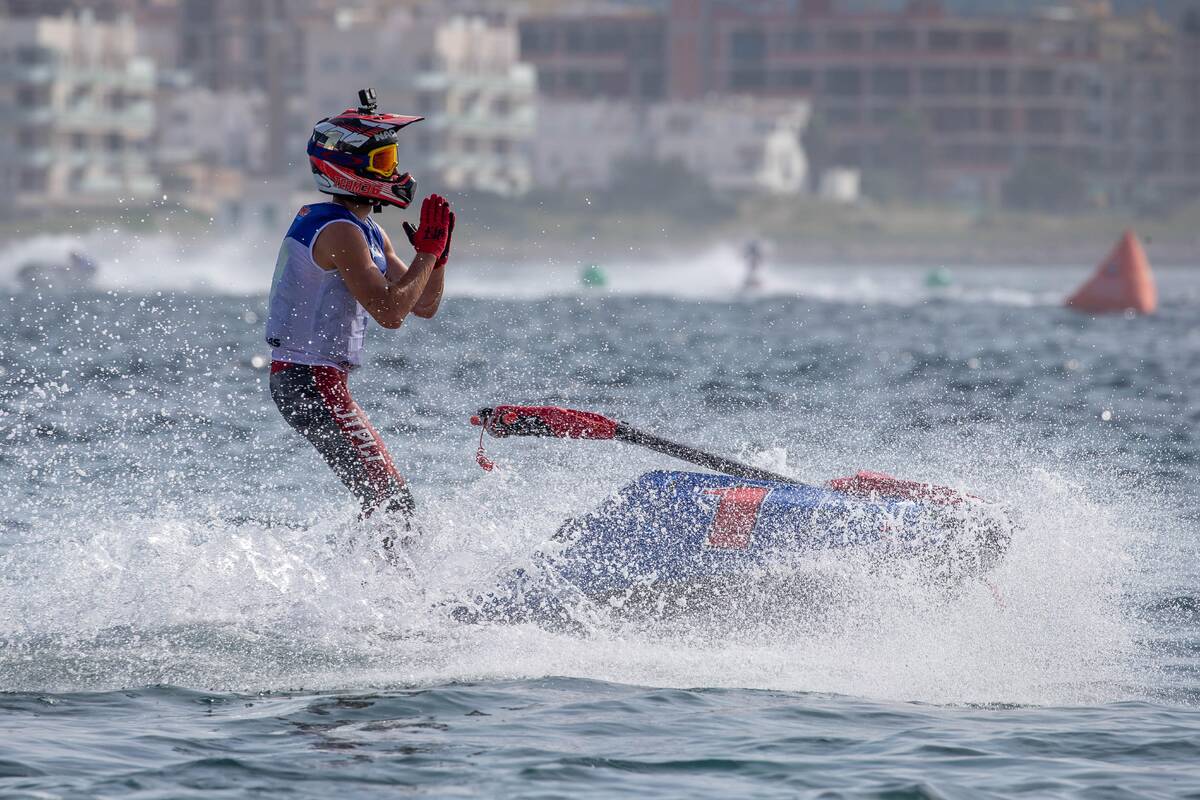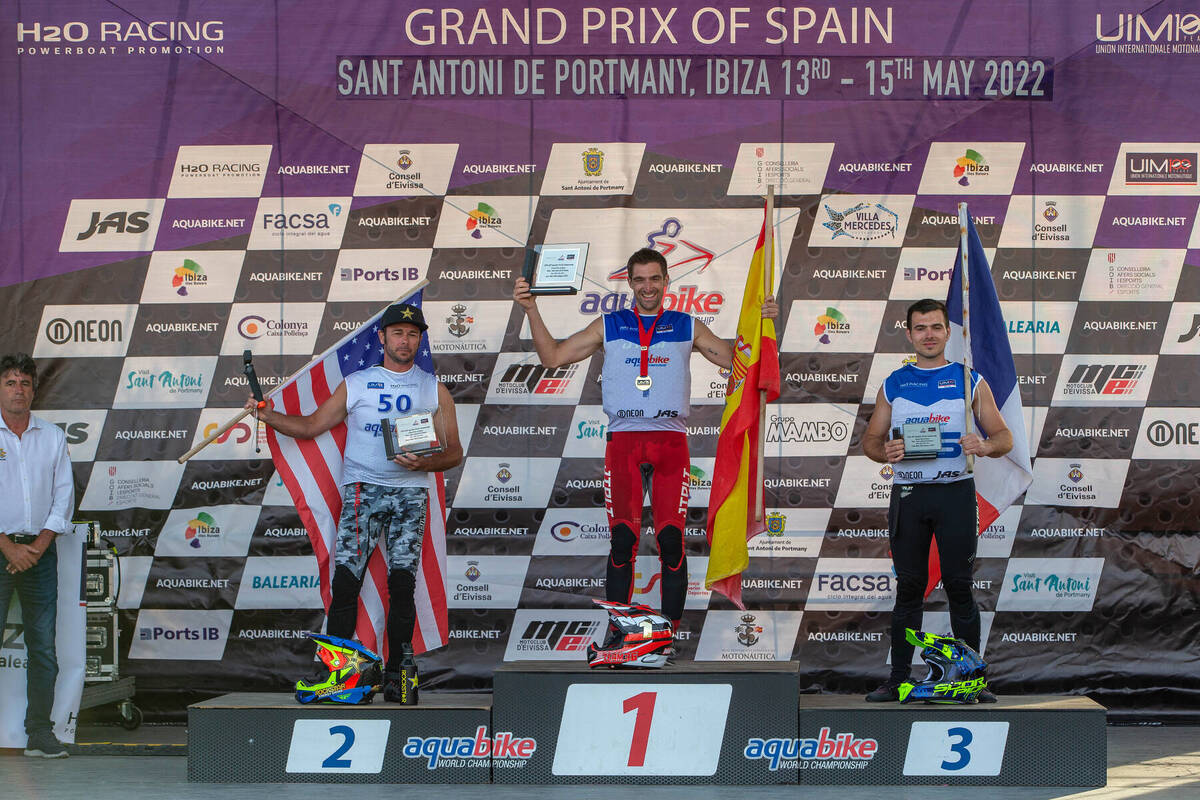 15 May 2022
MOTO 3 VICTORY SEALS SKI GP1 GRAND PRIX TITLE FOR NACHO ARMILLAS
Sunday, 15 May, Sant Antoni de Portmany-Ibiza (Spain): The recently crowned world champion Spain's Nacho Armillas completed a near-perfect start to his title defence in his home country with victory in Moto 3 in Ski Division GP1 to win the UIM-ABP Aquabike Grand Prix of Spain.
Points leader Belgium's Quinten Bossche was forced to retire for technical problems after few laps and the defending champion grabbed the advantage immediately to get ahead of USA's rider and new entry in the Aquabike family Dustin Motzouris second in Moto 3 and second in the Grand Prix podium.
The final podium it was a question between the 2 French riders Valentin Dardillat and Axel Courtois with the final podium going to Courtois taking the chequered flag in fourth spot and 2 points ahead of his fellow countryman.
For final classifications: https://www.aquabike.net/results