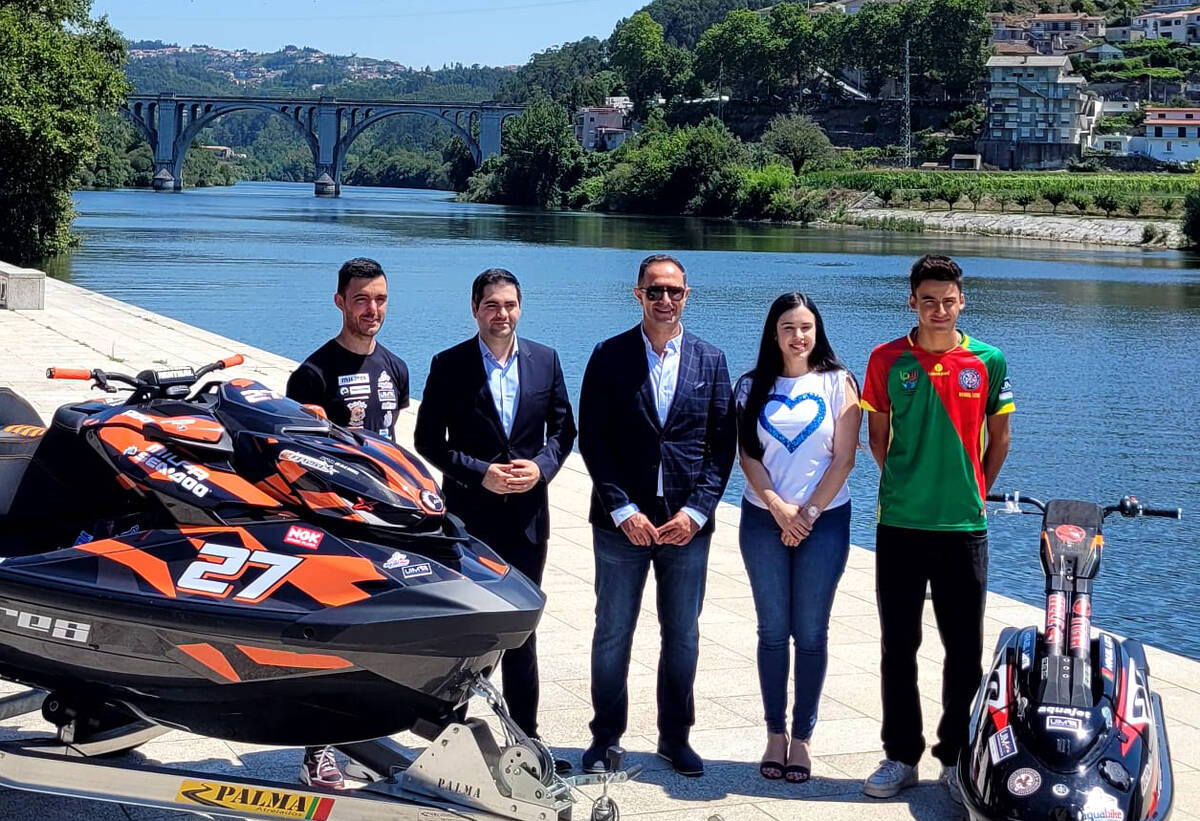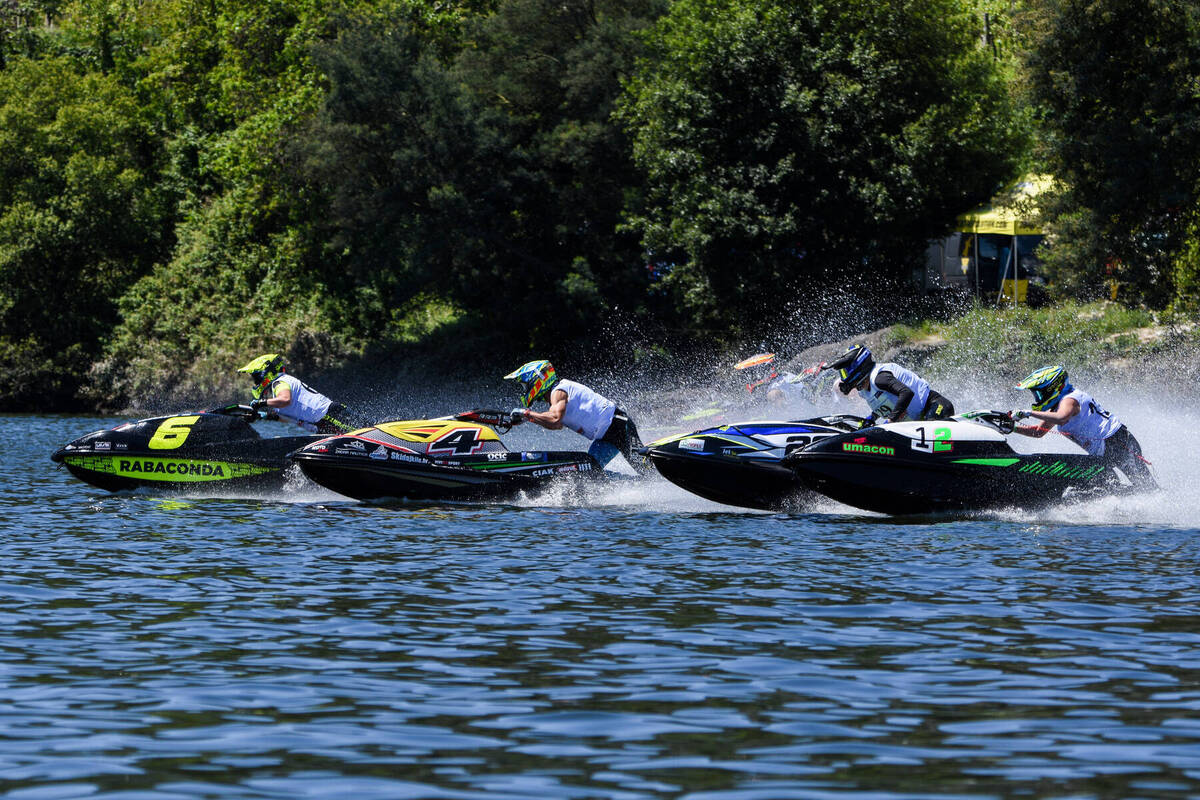 06 July 2022
OFFICIAL PRESENTATION OF THE THIRD ROUND OF UIM-ABP EUROPEAN CHAMPIONSHIP SEASON IN PENAFIEL
Wednesday, 6 July- Penafiel, Portugal: The picturesque town of Entre Os Rios/Penafiel, situated on the banks of the Douro River in the northern Portuguese district of Porto, is ready to host in one week the third round of the UIM-ABP Aquabike European Championship 2022 Season.
The Grand Prix, which will run on 15-17 July on the Douro River, is organized by the FPM, the Portuguese Powerboat Federation jointly with the Municipality of Penafiel.
The official presentation of the Grand Prix of Portugal took place today, July 6th, at Cais de Entre-os-Rios.
The President of the FPM, Paulo Ferreira, hosted the Press Conference together with the Vice-President of the Municipality of Penafiel Pedro Cepeda with the presence of two of the Portuguese athletes who will participate in this competition: the young rider Manuel Leite competing in Ski GP3.3 and Ski GP3 and Lino Araújo in Runabout GP1.
"Penafiel has become a traditional location for Aquabike – said Paulo Ferreira – and I am very happy to host this year the third round of the European Continental Championship which, after passing through Italy and Poland, will bring in Portugal a large international rider turnout with an intense and hectic schedule of practice, qualifying and three Motos across all categories over the three days of the Grand Prix of Portugal".
More infos to follow.
RACING CATEGORIES:
Ski Division GP1, GP2,GP3
Ski Ladies GP1
Ski Juniors GP3.3/GP3.2
Runabout GP1,GP2, GP4
Runabout GP4 Ladies
Runabout GP4 Junior
Freestyle