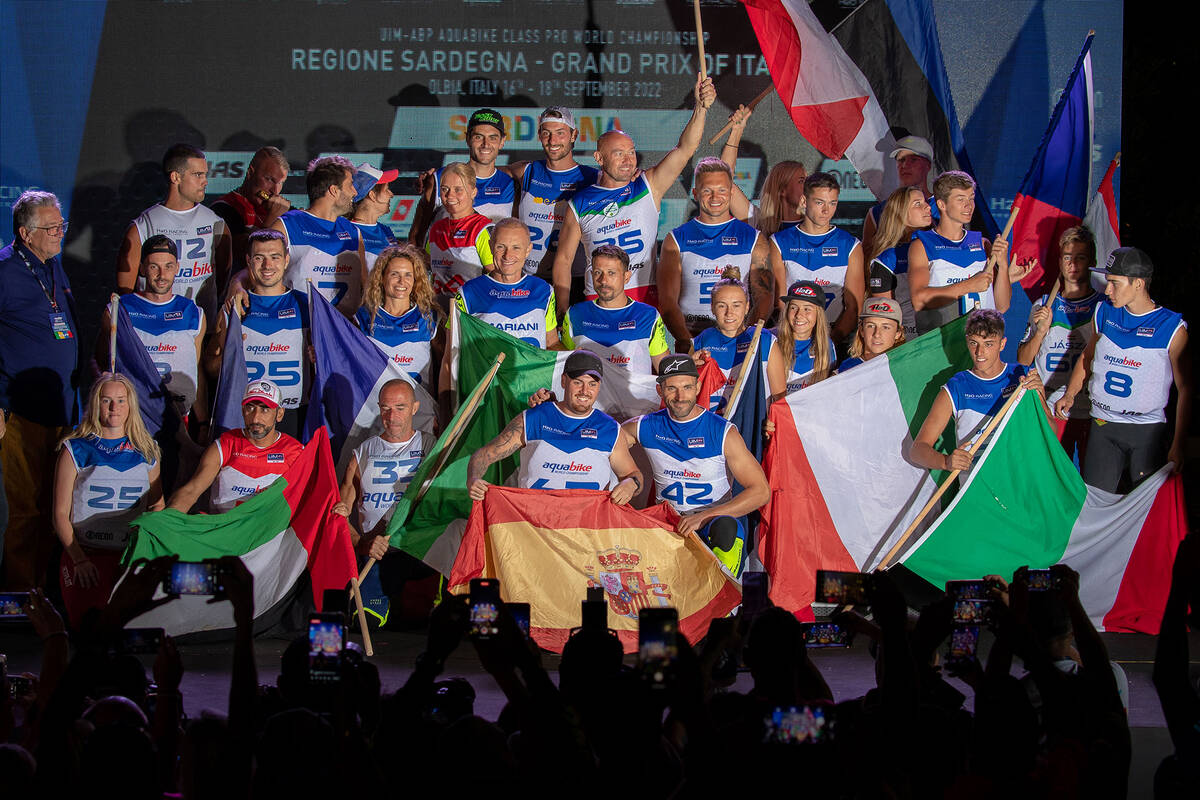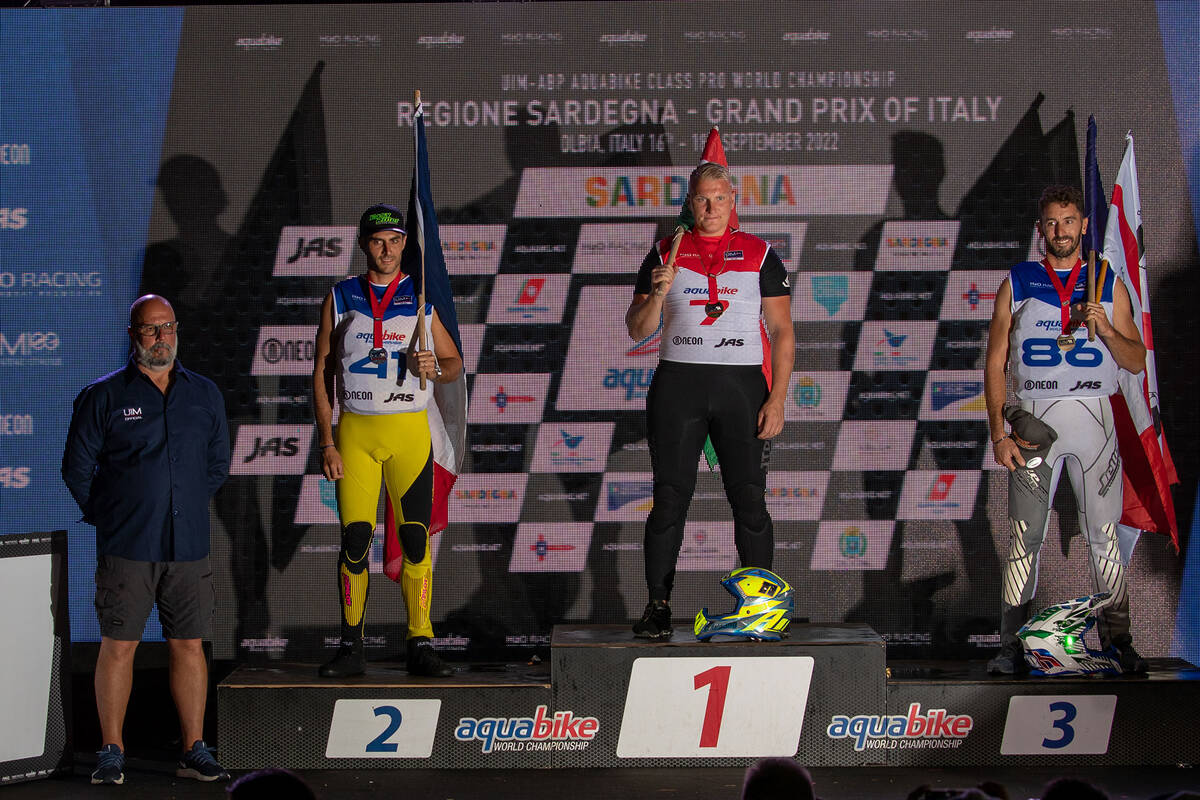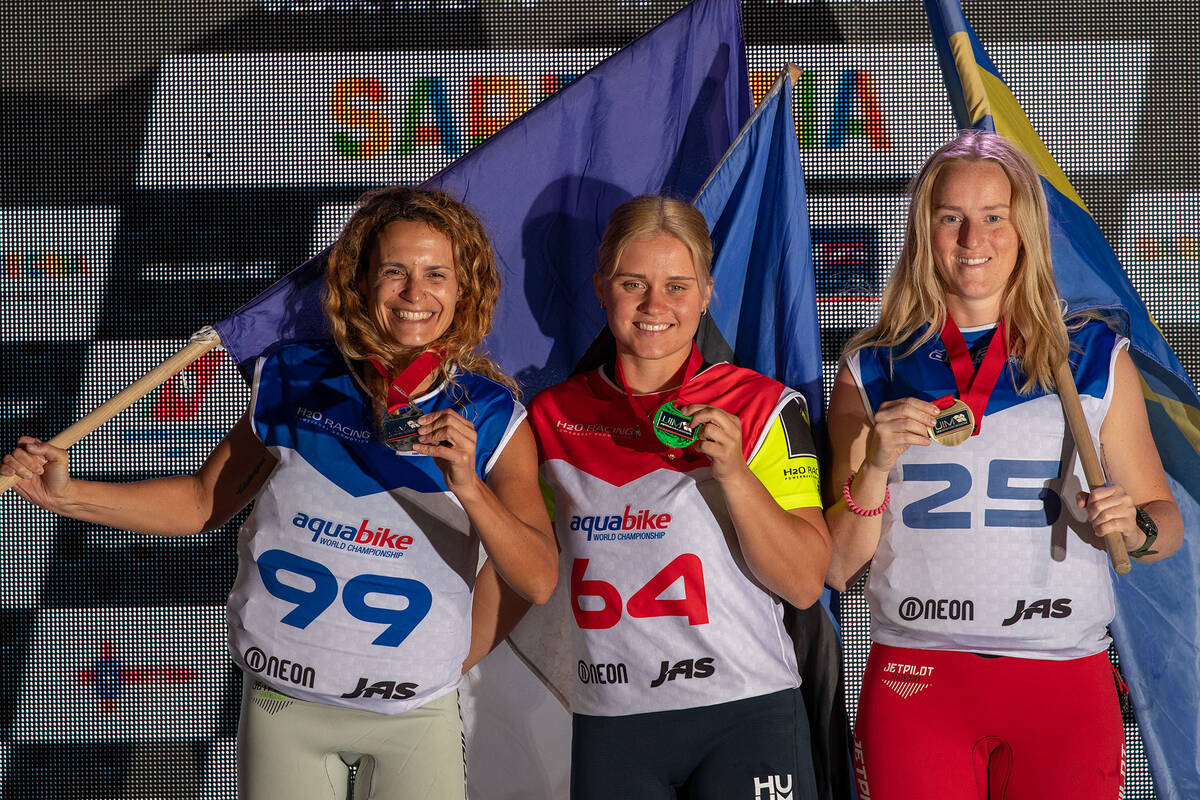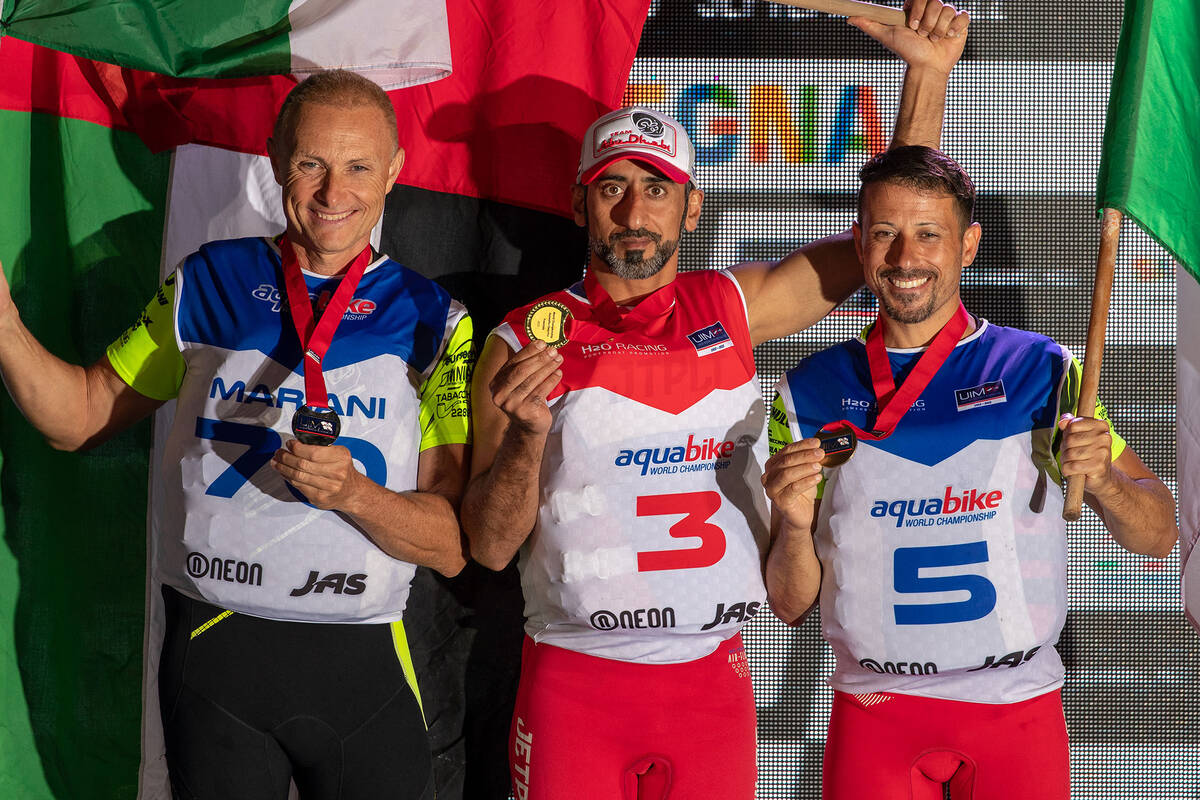 18 September 2022
OLBIA SERVED UP A FITTING FINALE TO CLOSE OUT THE UIM-ABP AQUABIKE SEASON
First world title for Jorgensen, Dardillat and Ypraus. Al Mulla confirmed World Champion
Sunday, 18 September, Olbia (Italy): Olbia served up a fitting finale to close out the 2022 UIM-ABP Aquabike World Championship, with today's final Moto deciding the Regione Sardegna - Grand Prix of Italy winners and the event closing with the crowning of the world champions.
Hungary's Marcus Jorgensen finally clinched the World title he had been chasing for years in Runabout Gp1.
A second place in Moto 1 and a fourth in Moto 2 were enough for the rider to jump on the top of the standing and win his first World title with 12 points more than France's Francois Medori with defending Champion Jeremy Perez completing the Championship's Podium.
Grand Prix title for France's Francois Medori with the new crowned world champion Jorgensen second and Poland's Andrzej Wisniewski on third spot.
It was an unlucky day for the 6 time champion Yousef Al Abdulrazzaq who crashed immediately after the start at the first buoy and he has suffered an inujry to his shoulder. The Kuwaiti rider was immediately taken to the hospital for medical check. The doctors said it is nothing serious but it will take time for him to recover.
Both the Podiums in Ski Division GP1, Grand Prix and Championship, are french speaking with Valentin Dardillat winner of the Grand Prix and taking also his first World Title with 5 points more than his fellow countryman Axel Courtois runner-up and Morgan Poret in third spot.
In the Grand Prix podium Dardillat is followed by Morgan Poret with Axel Courtois to complete the podium.
In the Ladies division there was no holding back Jasmiin Ypraus to claim the Grand Prix title and win her first World Title with France's Jessica Chavanne runner up and the defending Champion Jonna Borgstrom competing the Championship podium.
In the Grand Prix podium Ypraus was followed by Jonna Borgstrom with Estelle Poret on third spot.
Rashed Al Mulla has been the standout performer in Freestyle over the last three days and sealed the Regione Sardegna - Grand Prix of Italy title with another incredible display of aerial acrobatics taking the win over Roberto Mariani with Massimo Accumulo in third.
Al Mulla confirmed his World Title with Roberto Mariani on second spot and Alberto Camerlengo taking the third step of the podium.
For full classifications/results: http://aquabike.net/results