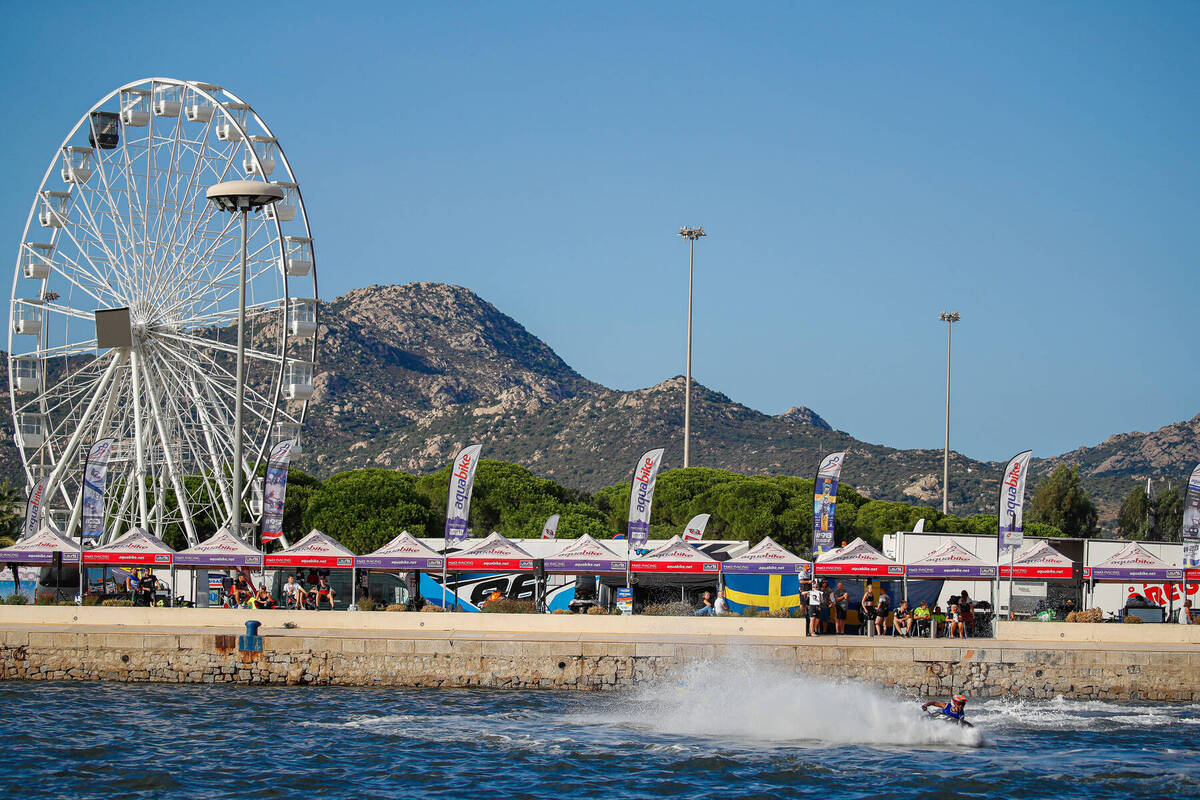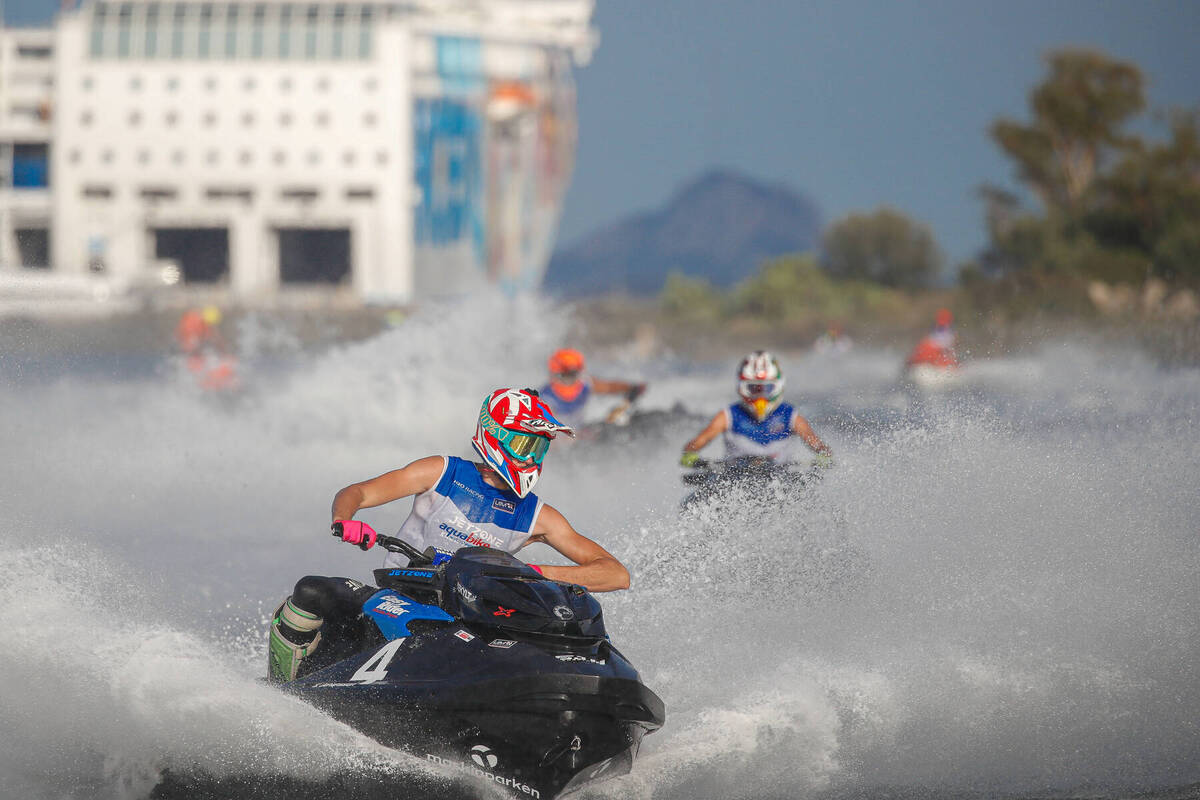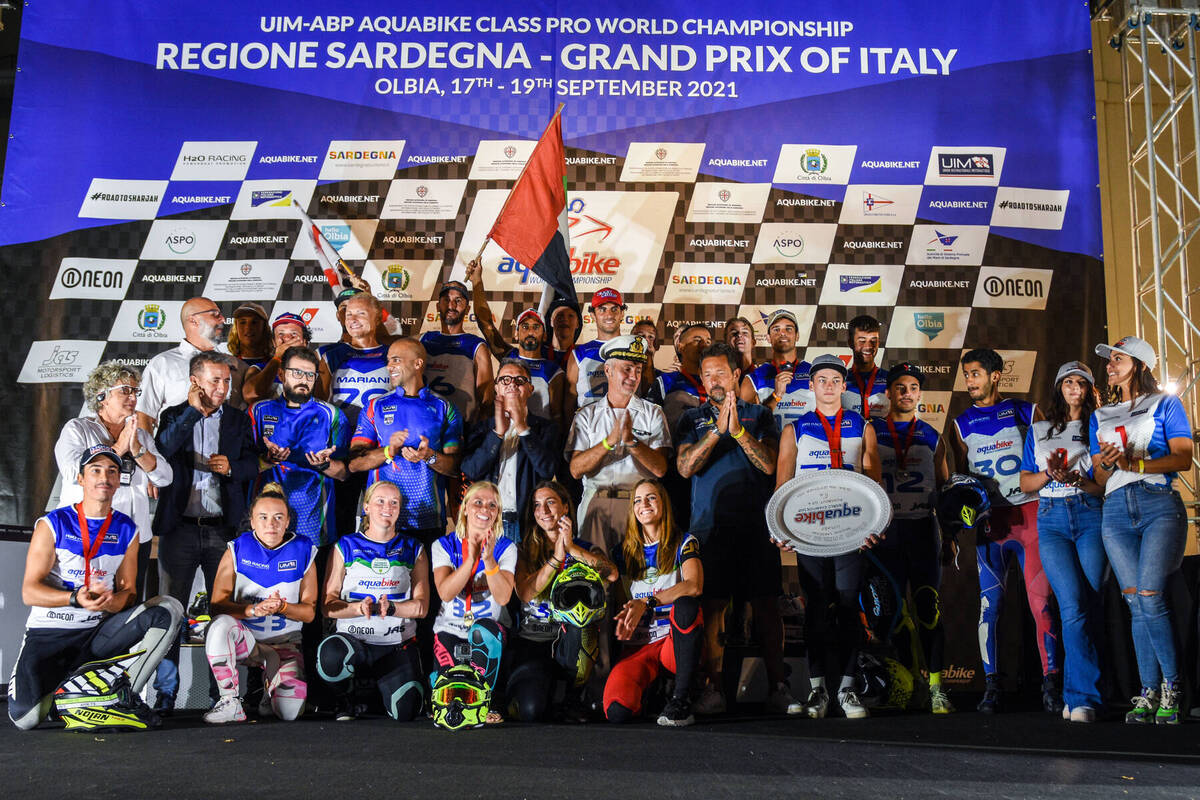 03 March 2022
OLBIA TO HOST ROUND 2
2 multi classes Grand Prix on the 2022 Aquabike calendar
March, 3rd: Aquabike Promotion, organiser of the prestigious UIM-ABP Aquabike World Championship, has announced an exciting six race calendar taking the series to Europe and Middle East.
Following the resounding success of hosting a round of the Championship in the last 3 seasons, the series returns to the traditional location of Olbia on the north of the Island of Sardinia for round 2 of the 2022 Championship on June 10-12 with the Regione Sardegna- Grand Prix of Italy, which will follow the opening round in Ibiza ( Spain) in May.
As usual the Grand Prix in Olbia will be a "multi classes" race where riders of the different categories Ski GP1, GP2, GP3, Ski ladies, Runabout GP1, GP2, GP4, GP4 Ladies and Freestyle will line up in a "three day festival" of non-stop racing and entertainment giving new riders of all ages the opportunity to compete on the world stage and be crowned World Champions.
For the first time in the history of Aquabike the Championship will have 2 multi classes Grand Prix as UIM and ABP extended to the Grand Prix of Spain in Ibiza the possibility to host all the classes in the different categories.
"We are delighted to be able to announce 2 multi classes Grand Prix for 2022 which highlights the growing reputation of this Championship, - said Raimondo di San Germano, General Manager Aquabike Promotion.
We are glad to repeat the Olbia's formula on the Ibiza race, with all the classes in the different categories. This decision is motivated by the successful partecipation of the riders in the European Championship and in the Regione Sardegna-Grand Prix of Italy.
It is our medium term strategy to expand the Championship even more".