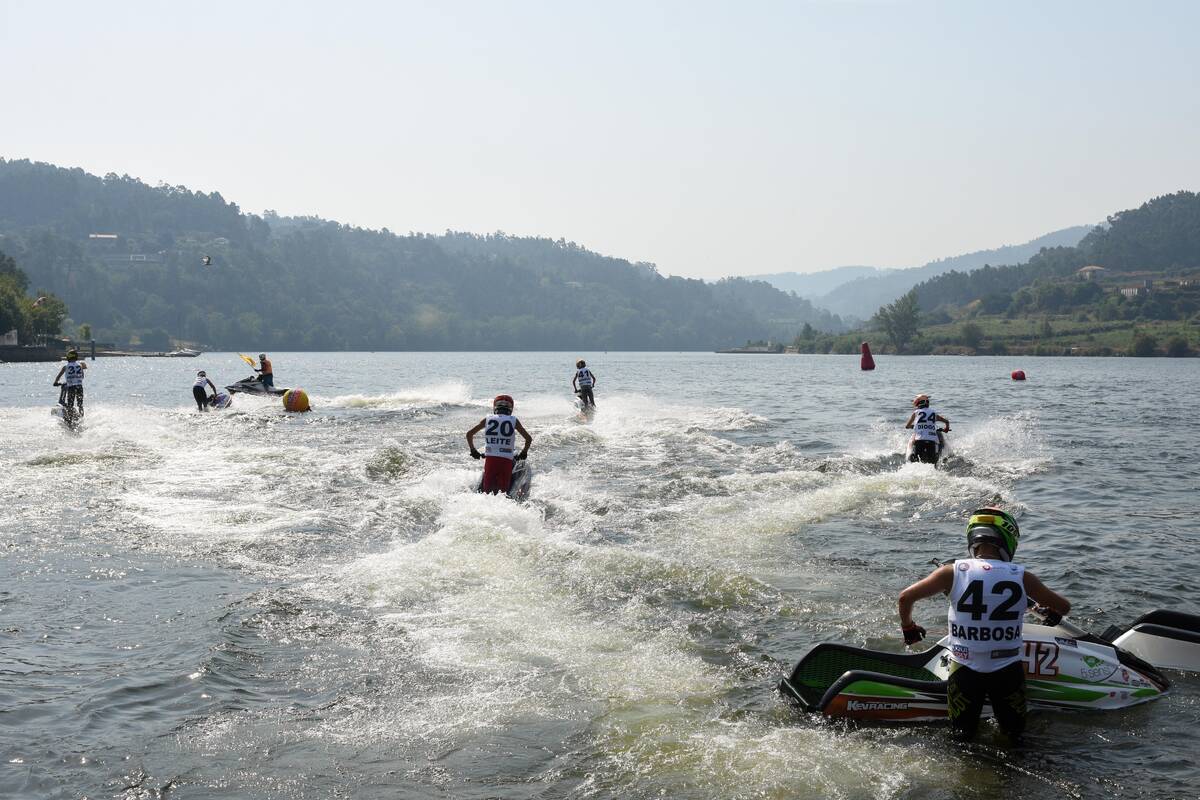 16 July 2022
PORTUGAL'S RIDERS BARBOSA AND RODRIGUES WINNERS IN SKI GP3 AND SKI GP2 MOTO 2
Saturday, 16 July, Entre-Os-Rios/Penafiel (Portugal): In today's Grand Prix of Portugal in Penafiel, Portugal's Diogo Barbosa turned the tables on Ski GP3 Moto 1 winner Mattias Reinaas to take victory in Moto 2 with his fellow countryman.
Manuel Leite to finish second and third spot going to points leader Reinaas.
Another portuguese rider Goncalo Rodrigues with his second Moto win of the day is first overall in Ski GP2 ahead of Matteo Valente and Mattias Reinaas.
Estonia's Mattias Siimann, European Champion 2021 in Runabout GP2 and GP4, with 2 Motos win is on course for the podium in the Grand Prix in both the classes.
First place confirmed in Runabout GP4 Junior Moto 2 for Petr Dryjak who is coming along in the success with his sister Nikola Dryjakova winner of 2 Motos in Runabout GP4 Ladies.
In Ski Junior 3.3 Ander-Hubert Lauri confirmed his leadership winning Moto 2 while Portugal's rider Manuel Leite finished only fourth despite recording the best lap of the Moto with 1:19.61.