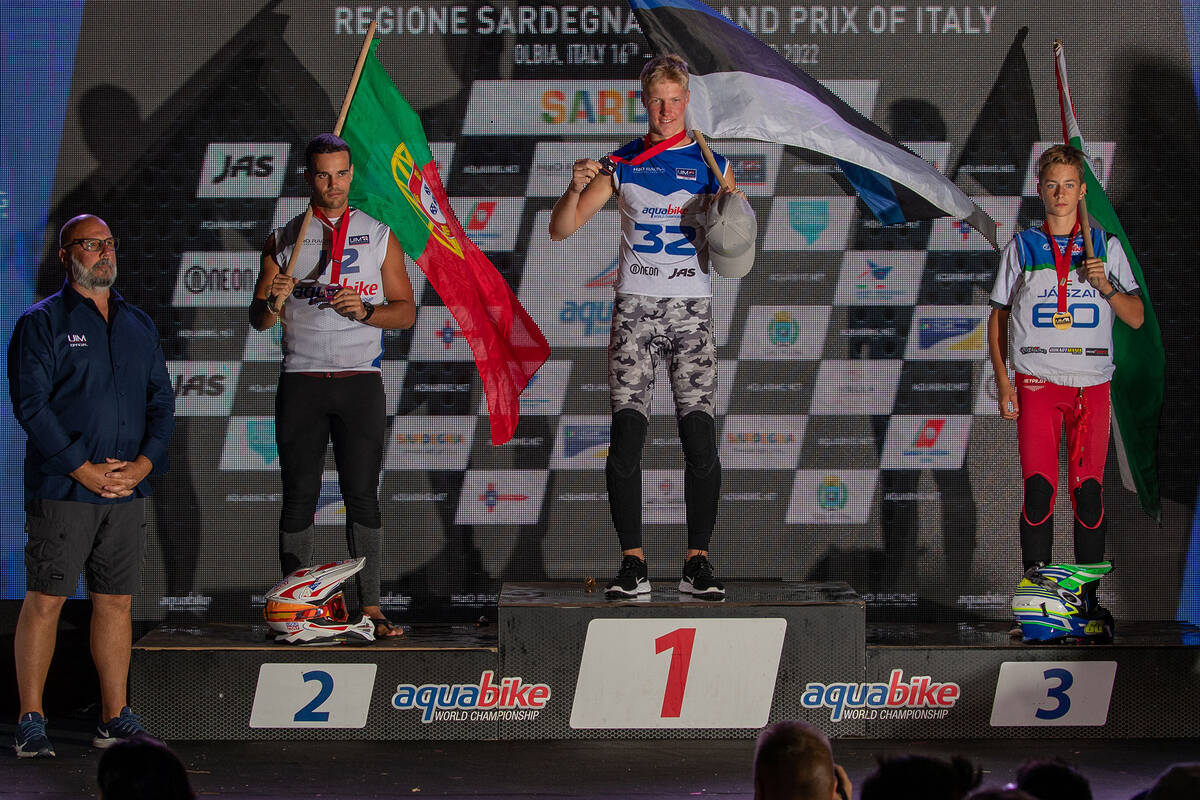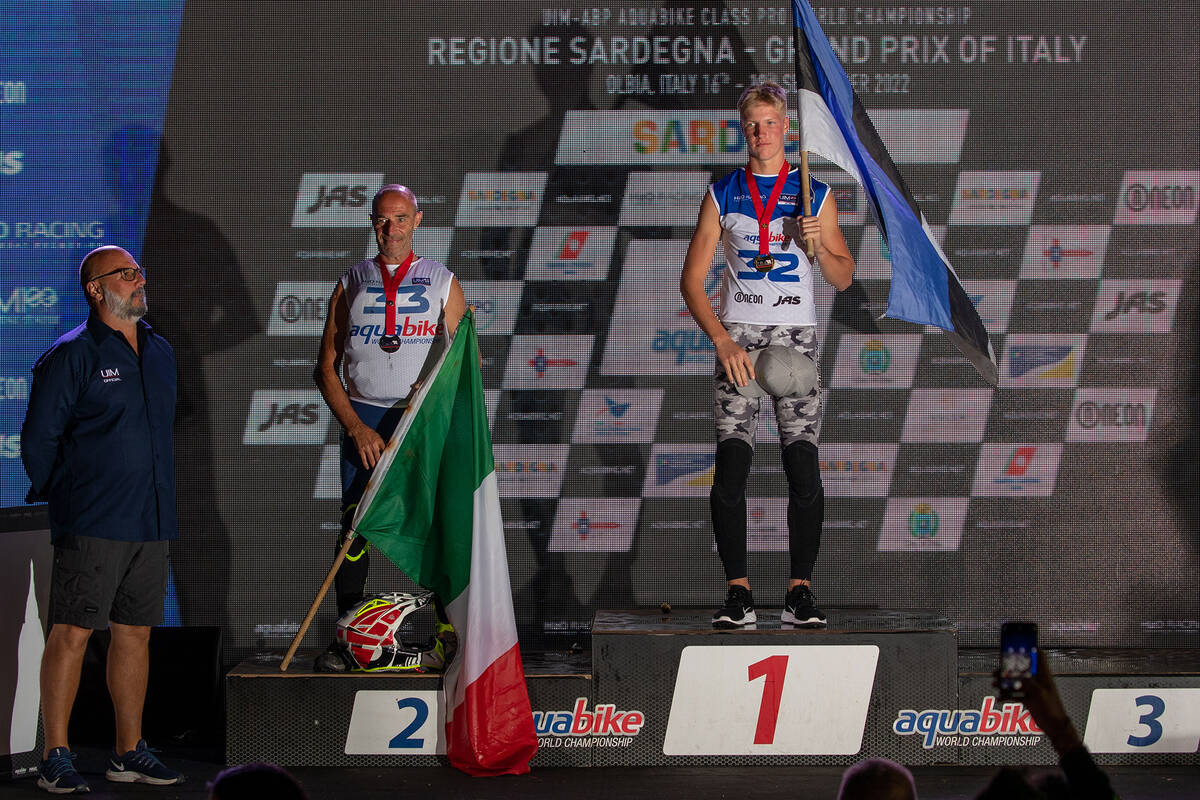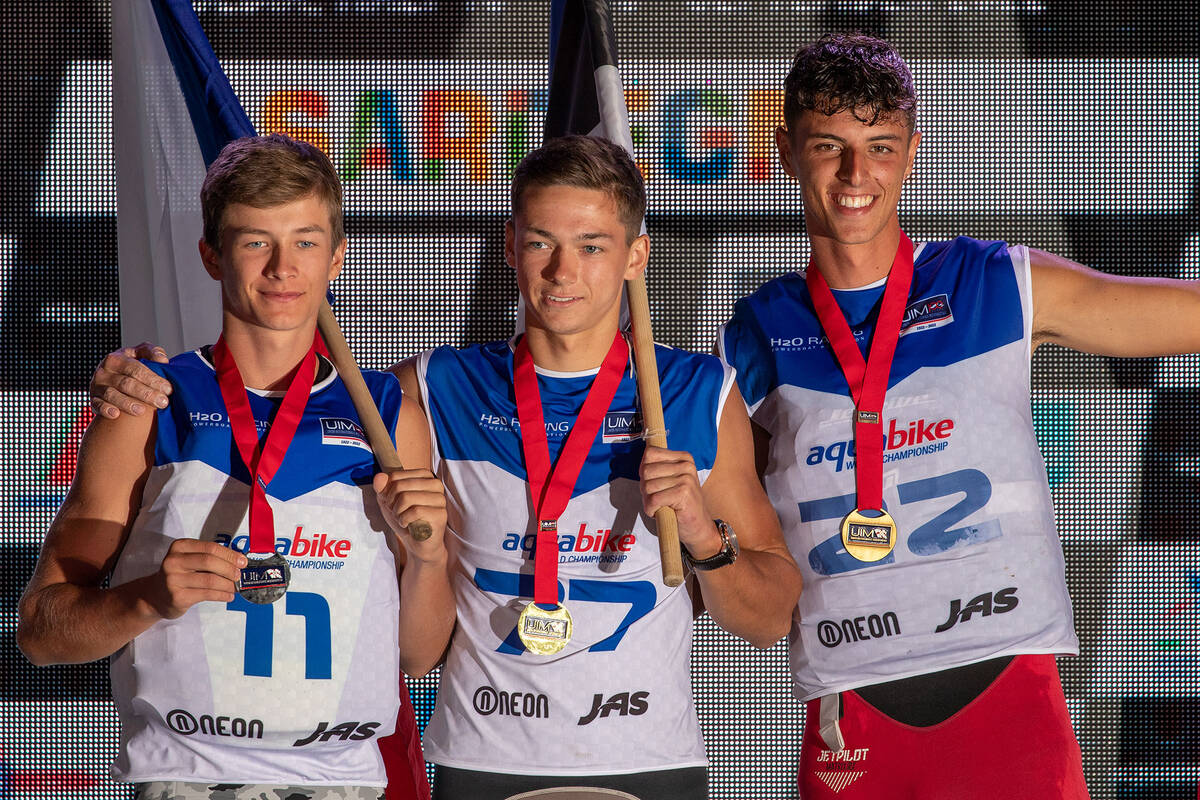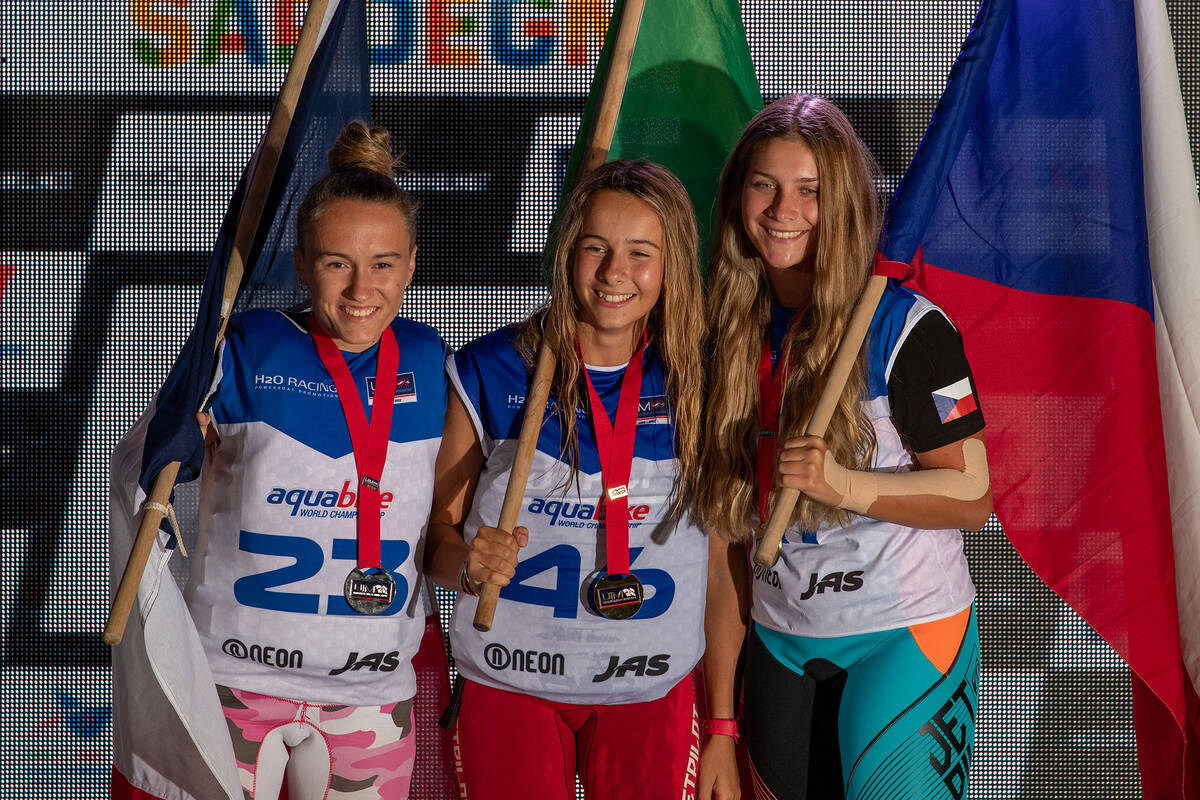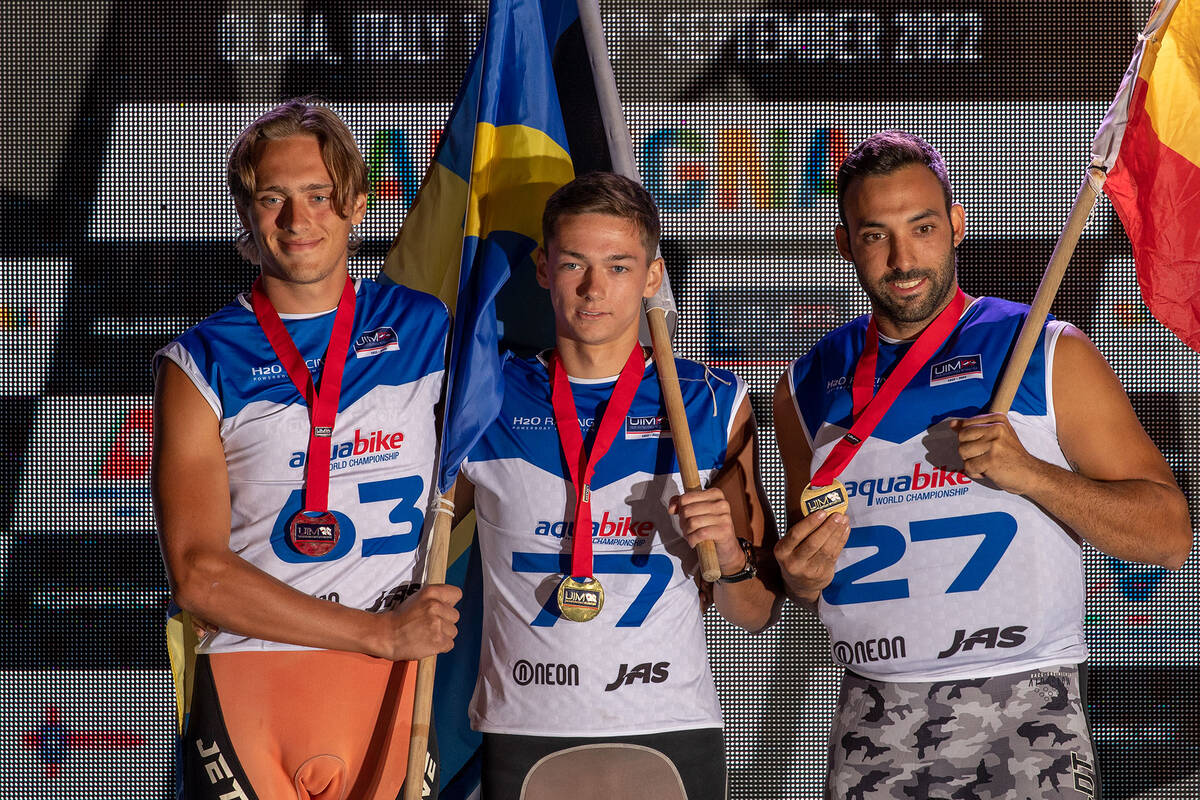 18 September 2022
REGIONE SARDEGNA GRAND PRIX OF ITALY CROWNS THE NEW WORLD CHAMPIONS
Sunday 18 September- Olbia (Italy): The lovely city of Olbia with the blue waters of Sardinia served up a fitting finale to close out the 2022 UIM-ABP Aquabike World Championship, with today's final Moto deciding the Regione Sardegna - Grand Prix of Italy winners and for the first time the event closing with the crowning of the world champions.
Grand Prix Podium with a mirror Championship Podium in Ski GP2 with Goncalo Rodrigues ( who was also leader in Ski GP3) winning both title and Italy's Andrea Guidi, taking the second place with the defending champion Estonia's Mattias Reinaas on the third step of both podiums.
Goncalo Rodrigues led from start-to-finish to take his second win of the weekend in Ski GP3 at the UIM-APB Aquabike Regione Sardegna- Grand Prix of Italy and winning the Grand Prix Title.
The portuguese rider dominated from the start completing the nine laps to win by 2.15s over defending champion Mattias Reinaas who finished second in the podium with Hungary's Csongor Jaszai on third step.
Estonia's Reinaas confirmed his World title with only 1 point more Rodrigues with Csongor Jaszai completing the Championship podium.
First step in the Grand Prix Podium and first World title in Ski GP4 for Mattias Reinaas, with Lino Brusadin second.
Mattias Siimann clinched his second Runabout GP2 world title after winning with a perfect score the Regione Sardegna - Grand Prix of Italy ahead of Poland's Marcin Senda second and Spain's Ismael Rojas third.
In the Championship podium Siimann was followed by Sweden Linus Lindberg with the spanish rider Jimenez Riquelme completing the podium.
In Runabout GP4 Moto 3 Davide Pontecorvo with the second winning of the weekend is the winner of the Grand Prix with the same score of the second in the Podium, Adrian Albuera Cobos, who had only 3 second places, with Italy's Alessandro Fracasso on third spot.
Defending Champion Mattias Siimann confirmed his world title with Petr Dryjak taking second place and Davide Pontecorvo to close the Championship podium.
Young Italian Naomi Benini was the undisputed leader in of the Champioship in Runabout GP4 ladies: winning the Grand Prix of Spain and today the Regione Sardegna-Grand Prix of Italy and conquering the Championship title.
In the Grand Prix Podium Benini is followed by Estonia's Annemarie Randla with her fellow countrywoman Arianna Urlo on the first step.
Defending Champion Clara Muchembled to take second overall with the European Champion Nikola Dryjakova completing the championship podium.
For full classifications: https://www.aquabike.net/results