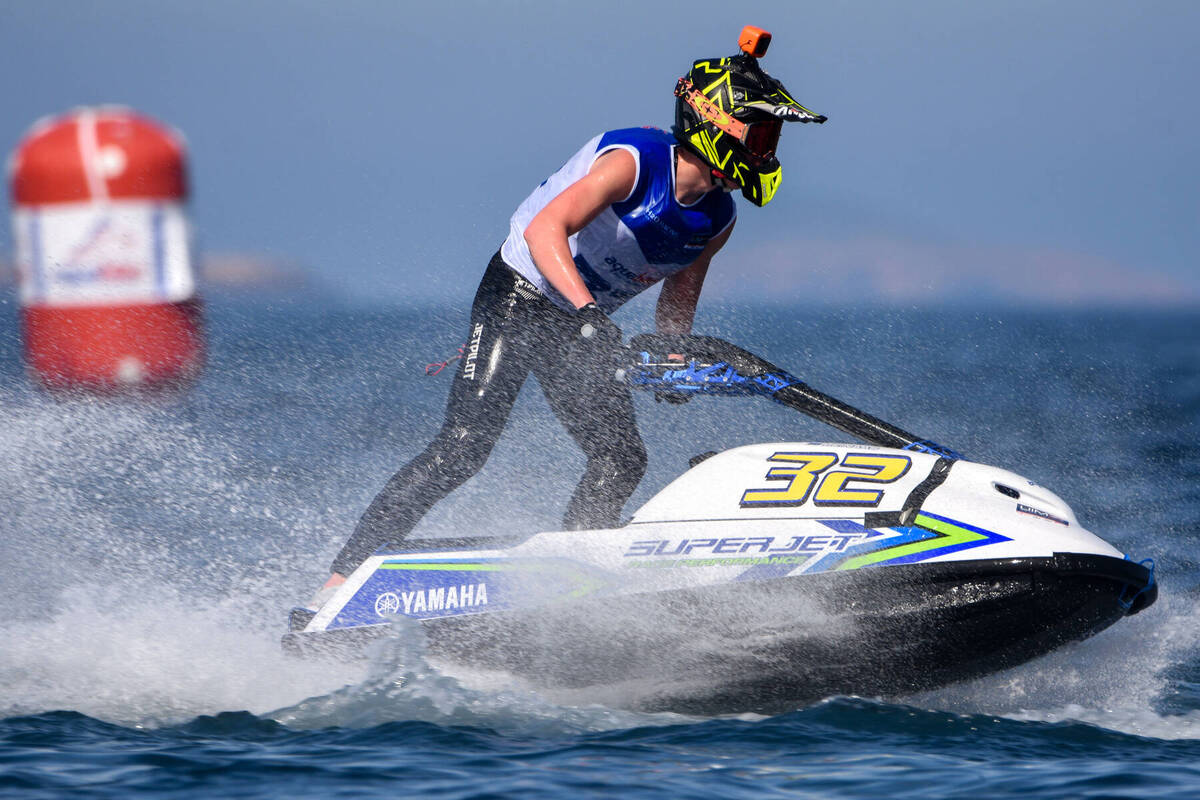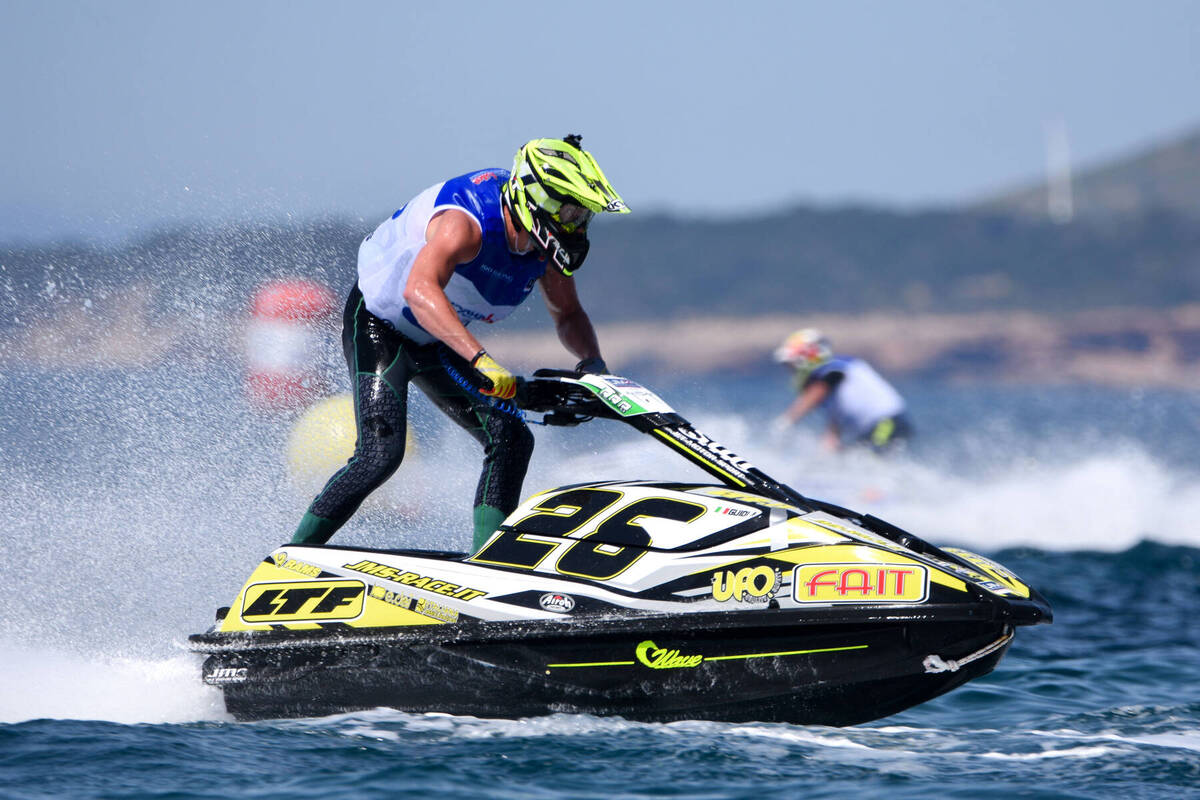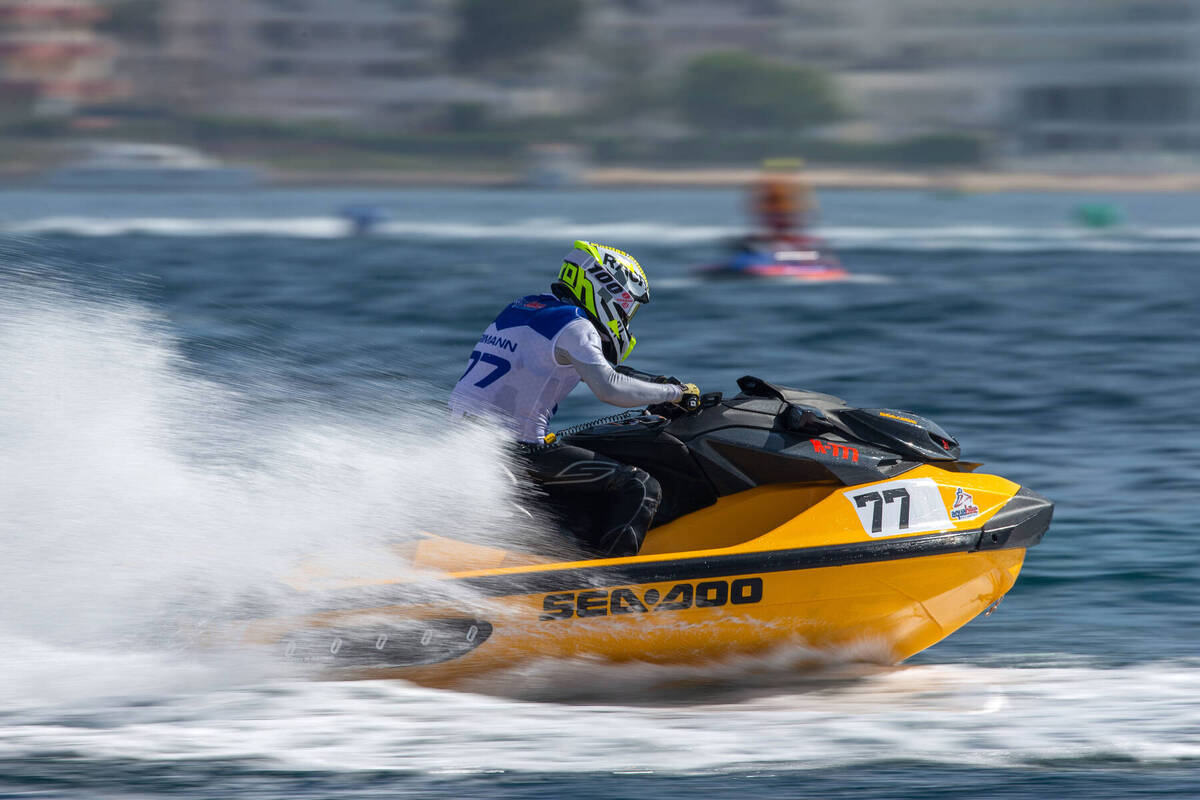 16 September 2022
REINAAS, GUIDI AND SIIMANN SET THE PACE IN QUALIFYING IN OLBIA
*Fracasso and N.Benini quickest in Runabout GP4 and GP4 Ladies
Friday, 16 September- Olbia (Italy): Conditions of the waters of Molo Brin in Olbia were perfect for the official qualifying session that would determine the line ups for the first Moto of the UIM-ABP Aquabike Regione Sardegna -Grand Prix of Italy on Saturday.
All riders run in joined session: 10 ' free practice including 2 laps with Marshall + 10' pole session.
The unstoppable Mattias Reinaas set the pace in Ski Division GP3 and will start the defence of his world title: with a best time of 1.59 he topped the time sheets for only 0.99 from Goncalo Oliveira Rodrigues with Csongor Jaszai in third with 1.09 gap.
Reinaas will start in Pole Position, later in the afternoon, also in the new category Ski GP4.
Pole position in Ski GP2 for Italy's Andrea Guidi with a best lap of 1:52.92 with defending Champion Mattias Reinaas second by only 0.70 and Matteo Benini on third spot. Portugal's Goncalo Rodrigues, who topped the time sheets in free practice, will start only in fourth position in Moto 1.
Free practice was only a "warm up" for defending Champion in Runabout GP2 Mattias Siimann who, after finishing only 18th, set the pace in Qualifying with a best lap of 1:52.20 almost 5 seconds faster than the second, Italy's Manuel Reggiani with Spain's Ruben Jimenez Riquelme in third position with a best lap of 1:57.16.
After the best time in free practice Italy's Alessandro Fracasso took his second poleof the Championship in Runabout GP4 with a 2:03.55 best lap, 0.38s faster than the defending champion Mattias Siimann with Davide Pontecorvo third , 2.05 down.
In Runabout GP4 Ladies best time in free practice and best time in qualifying for Italy's Naomi Benini who will start in pole in tomorrow's Moto1 with the points leader and European Champion Nikola Dryiakova in second position with a gap of 0.48 and her fellow countrywoman Arianna Urlo third. Defending Champion Clara Muchembled did not start.