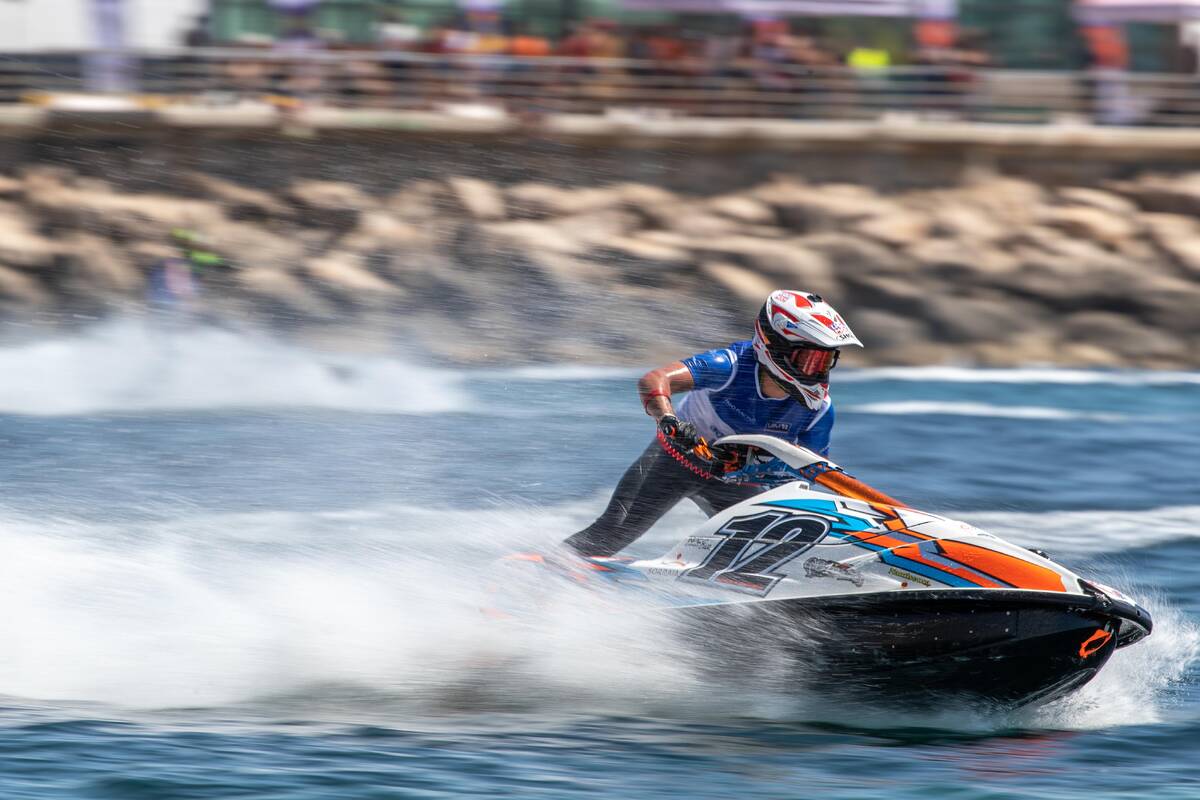 14 May 2022
RODRIGUES TAKES VICTORY IN BOTH SKI GP3 AND GP2 MOTO 1
Saturday, 14 May, Sant Antoni de Portmany-Ibiza (Spain): Portugal's Goncalo Rodrigues eased to victory in the first of today's two Motos in Ski GP3 of grand Prix of Spain.
Second and third places were switched from Pole with Hungary's Csongor Jaszai finishinh second and Norway's Drag Martin Drange with defending champion Mattias Reinaas confirming his fourth place.
The portuguese rider was first also in Moto 1 in Ski GP2, with Italy's Andrea Guidi finishing second ahead of the pole sitter Matteo Benini.
For full classifications:https://www.aquabike.net/results