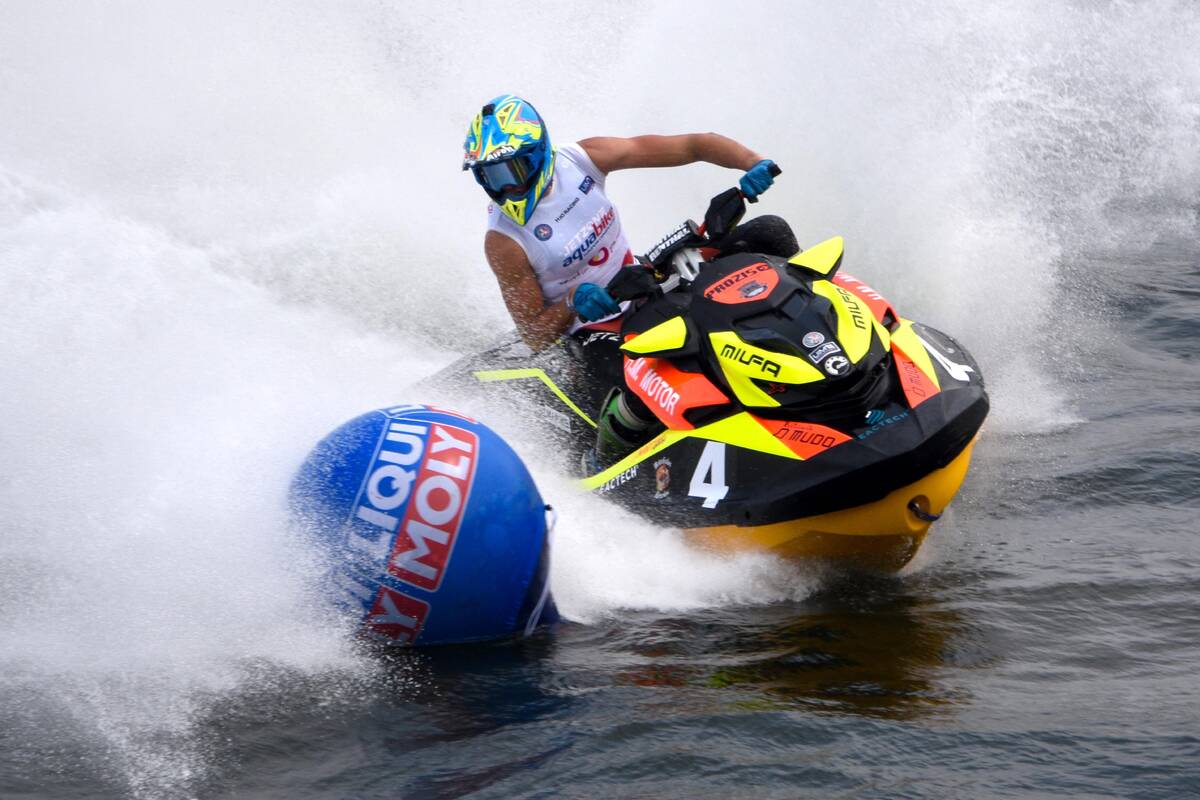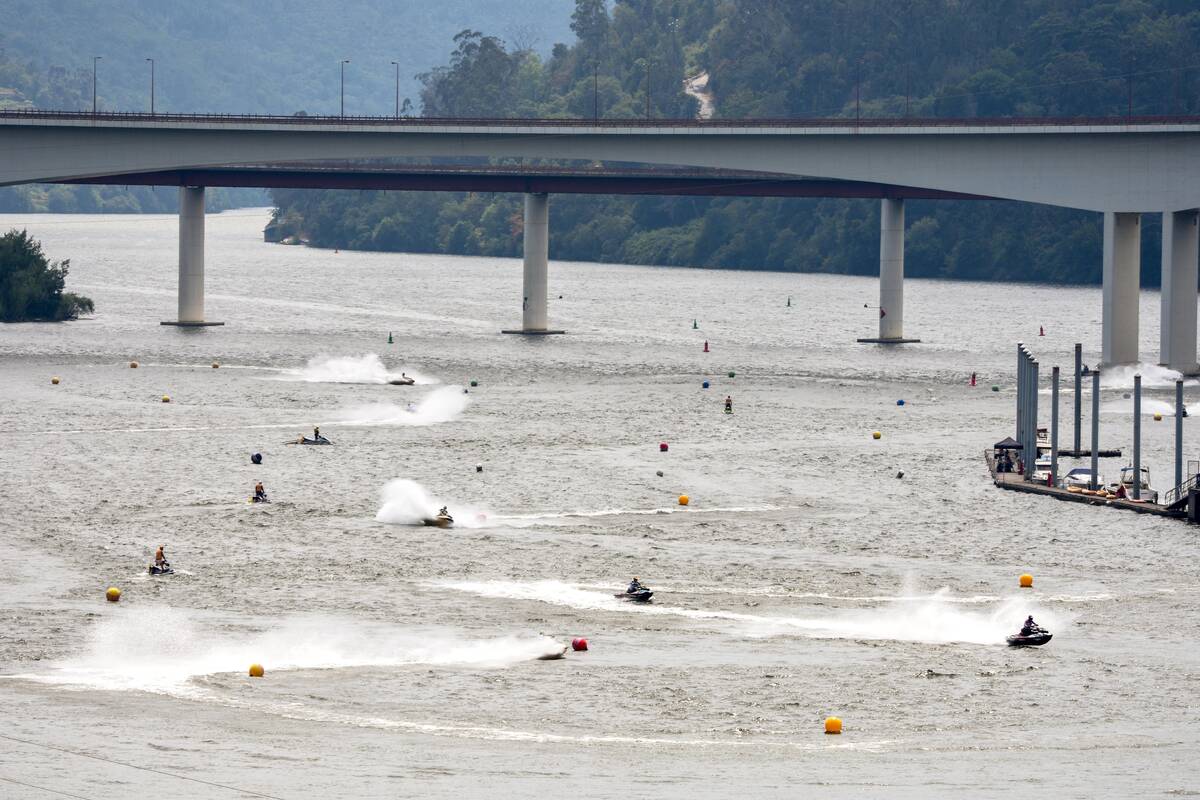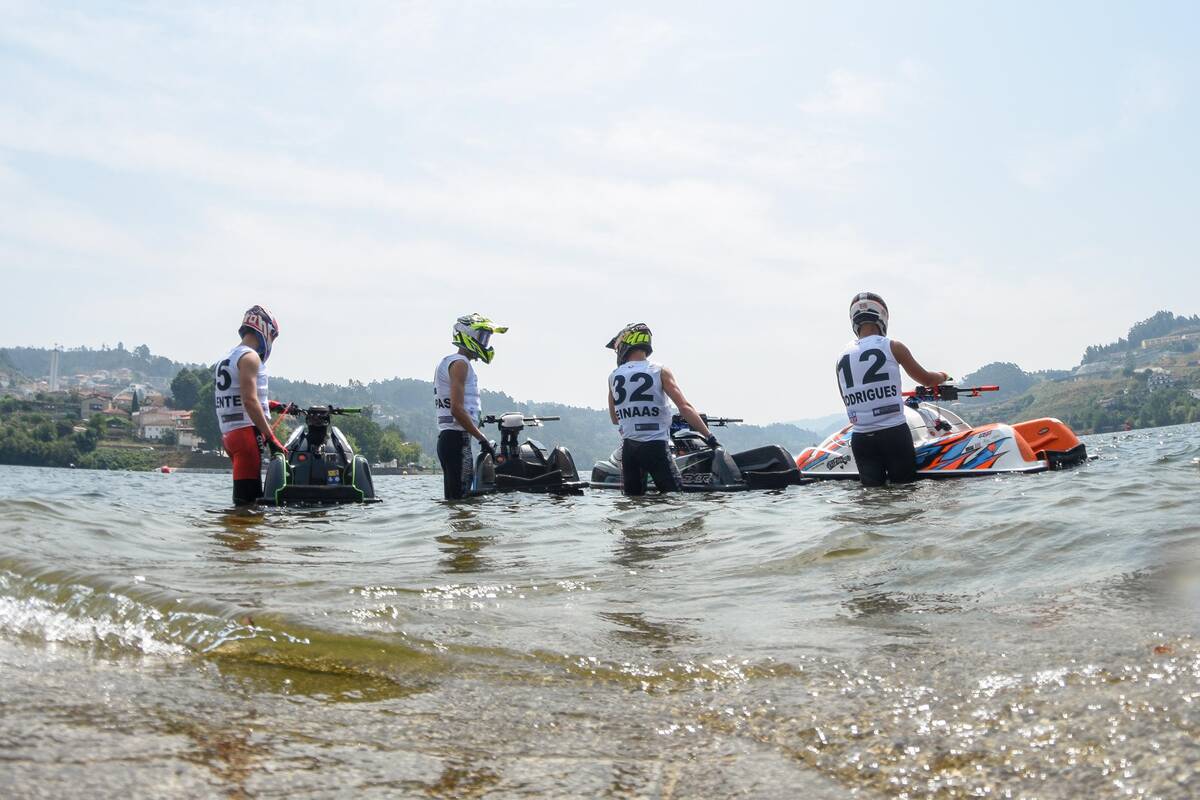 16 July 2022
SAMUEL JOHANSSON SETS THE PACE IN QUALIFYING
Double Pole Position for France in Ski Division GP1 and Ski Ladies
Saturday, 16 July, Penafiel (Portugal): Double Pole Position for France in the "mixed race" Ski Division GP1 and Ski Ladies GP1 in yesterday's official qualifying of the Grand Prix of Portugal in Penafiel.
In Ski Division GP1 Axel Courtois qualified in pole for Moto 1, few seconds quicker than the points leader Belgium's Anthony Beernaut with the ski GP3 leader Mattias Reinaas third and Portuguese Matteo Valente finishing fourth.
Virginie Morlaes was quickest in the ladies Division from Portugal Joana Gracia with Estonian Jasmiin Ypraus only third due to a problem with the oil filter of her bike at the beginning of pole when she was leading the race. She was able to restart but it was too late to regain positions. Ypraus was riding with the same bike that she crashed in Poland and even if she has a new bike she wanted to fix the old one as she likes and knows better.
Sweden's Samuel Johansson produced an outstanding performance with a 1:05.66s best lap in Runabout GP1 with home rider Lino Araujo to go second quickest.
Poland Andrzej Wisniewski after an engine problem was able to finish third quickest just over 3.14 off the pole-sitter. The polish rider had a small problem with the spare turbo that he normally uses for training only. All was fixed and everything now works normally and he is ready for Moto 1.
Estonian Mattias Reinaas, after the Pole Position, took the first place in Moto 1 in Ski Division GP3 ahead of a group of six portuguese riders with Goncalo Rodrigues and Martim Marques in second and third place.
In Ski GP2 defending champion Mattias Reinaas was second leaving the pole to Portugal's Goncalo Rodrigues , third quickest the other portuguese Matteo Valente.
Estonia's defending Champion Mattias Siiman set the pace in Runabout GP4 in yesterday's official qualifying posting the fastest lap of 1:27.34s only 0.13s fastest than Spain's Alejandro Prats Palau with Poland's Juliusz Roman in third position. The three riders confirmed their position also in Moto 1.
Siiman dominated also the field in GP2 and was fastest throughout the session setting his best time of 1:13.11s, Marcin Senda jumping up into second spot with a 1:14.21s lap with Spain's Ruben Jimenez third.
Topping the timings in Runabout GP4 Junior in qualifying the rider from Czech Republic Petr Dryjak while his sister Nikola Dryjakova took the Pole and was first in Moto 1 in Runabout GP4 Ladies.
The 2021 Junior World and European Champion, Estonian Ander-Hubert Lauri was quickest in Ski Junior GP3.3 winning the Pole and Moto 1.
Moto 1 for all the other classes will start today at 10.30 local time followed by Freestyle Pole Position at 14.30 and Moto 2 (for Ski GP3 – Runabout GP4- Runabout GP4 Ladies – Ski Junior 3.3 – Runabout GP4 Junior – Ski GP2 – Runabout GP2) from 15.00.
For full classifications:
https://www.aquabike.net/results