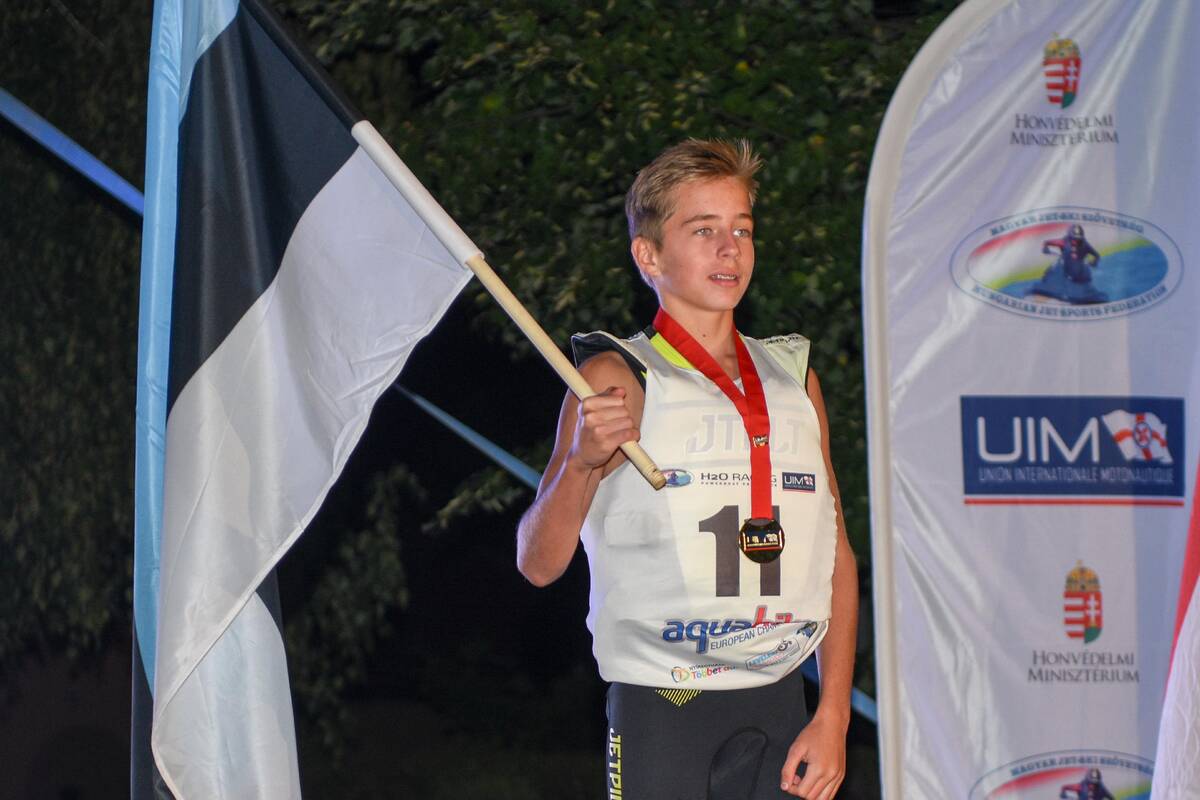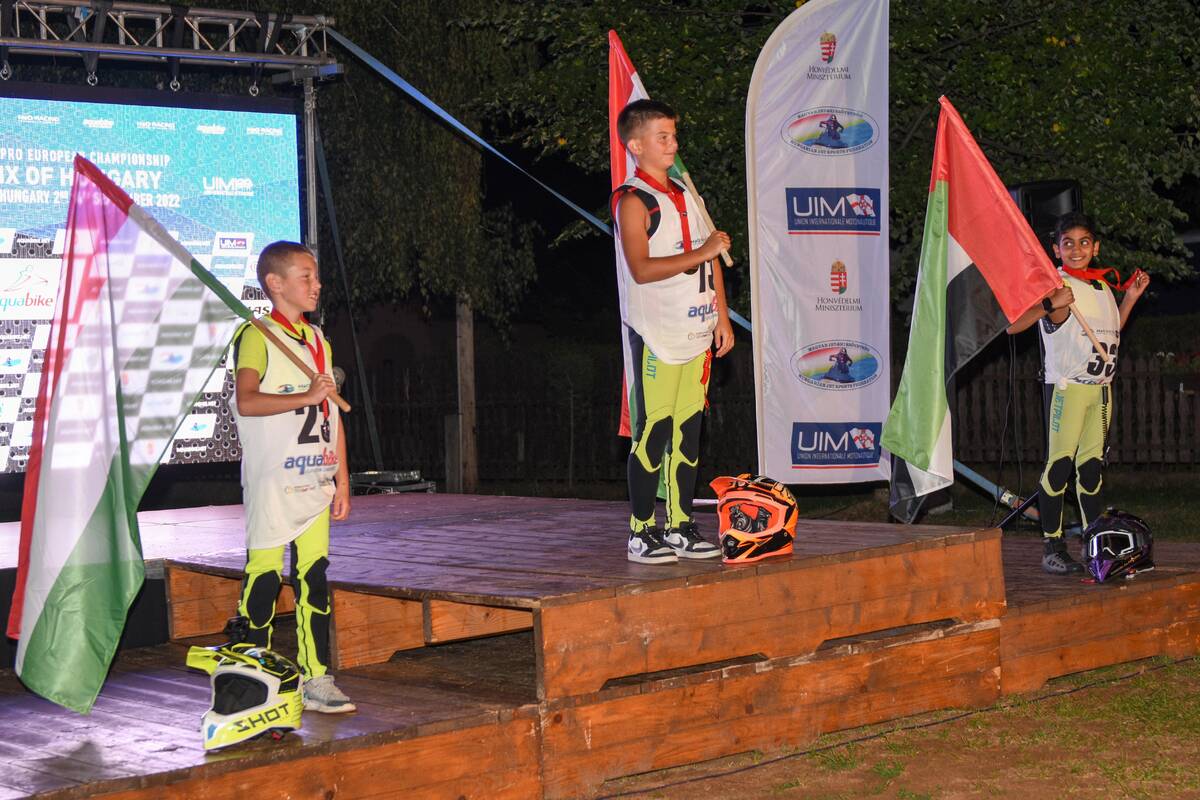 05 September 2022
SKI JUNIORS WORLD TITLES FOR LAURI AND PUSKAS
Monday, 5 September, Nyiregyhaza-Levelek (Hungary): Estonia's Ander-Hubert Lauri and Hungary's Zek Puskas produced two standout performances at the Grand Prix of Hungary to win the UIM-ABP Aquabike Ski Juniors World Championship in their respective categories, 3.3 and 3.2.
The 4 time Junior 3.2 Champion Lauri, 14, from Tallinn, took a new title in Ski Junior 3.3 in real style, winning 2 Motos and taking a second place, with Hungary's Lajos Komonyi finishing in second today to take the runners-up slot with the defending champion Cosongor Jaszai coming home in third to complete both Grand Prix and Championship podiums.
Lauri added to his palmares also the European title with Komonyi second and Portugal's Martin Masques on third spot.
First World Title in Ski Junior 3.2 for Zek Puskas winner of the Grand Prix of Hungary followed by the other hungarian rider Marvin Bohuslav with UAE's Suood Alawadi taking the third place.
European Title in Junior 3.2 for Montenegro's Via Petrovic with Mio Petrovic second and the World Champion Puskas completing the Podium.