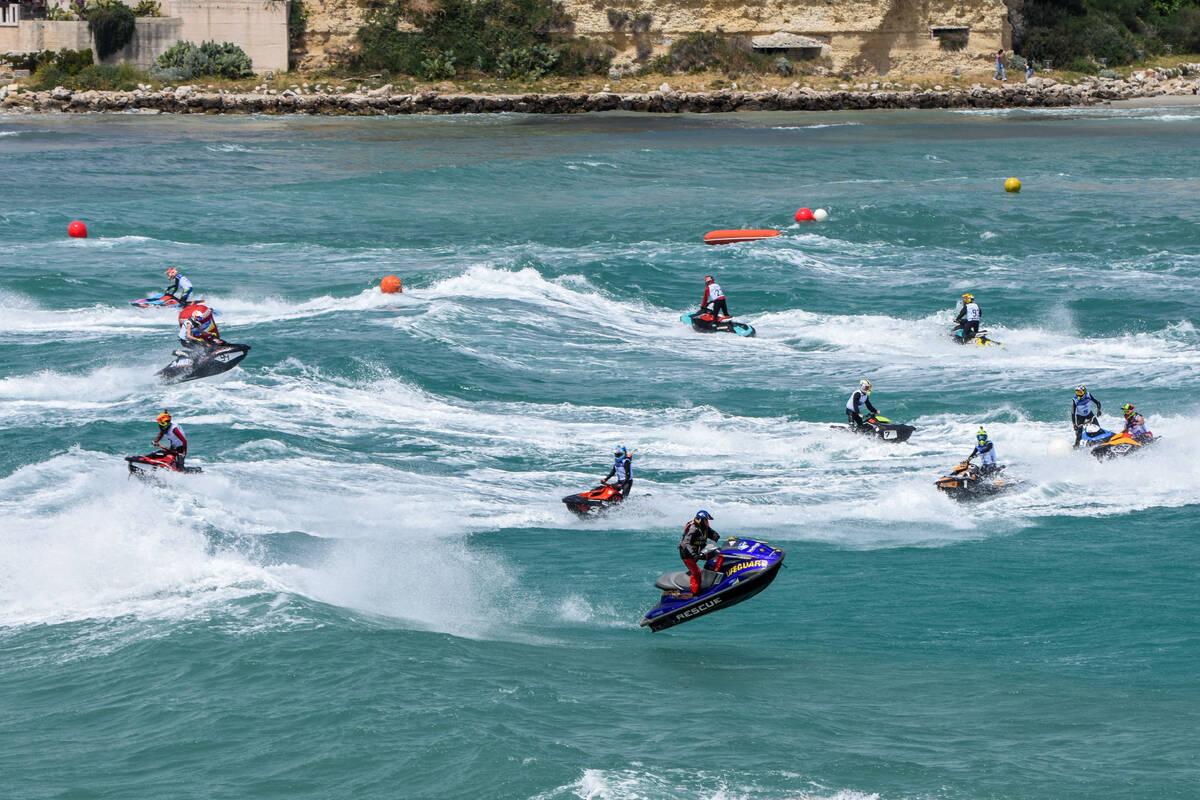 29 April 2022
STRONG WIND AND BIG WAVES IN THE FIRST DAY OF GRAND PRIX OF ITALY
The "Benini Siblings" rule in qualifiyng
Friday, April 29th- Otranto (Italy): A strong wind and big vawes welcomed this morning in Otranto (Italy) the riders coming from all over Europe for the Grand Prix of Italy. opening round of the European Continental Championship.
Despite the weather conditions free practice and official qualifying took place regularly till the end of the morning when they have been interrupted due to technical problems.
As a result only five categories were able to finish qualifying and earn pole position for Moto 1.
Italian Matteo Benini and his younger sister Noemi enjoyed strong starts to their UIM-ABP Aquabike European Championship campaigns, topping the times sheets in their categories in today's official qualifying.
In Ski Division GP2 Estonia's defending champion Mattias Reinaas was out qualified by italian Matteo Benini by only 0,05 with a "trio" of italians riders behind them.
At the same time Mattias Reinas launched his bid to win this weekend's Ski GP3 taking pole position with a fastest lap of 1:57.42. The Estonian rider topped the times throughout the session and he was almost 3 seconds quicker than Portugal's Diego Barbosa.
In Runabout GP4 Italy's Davide Pontecorvo was in control from the start, immediately going to the top of the time sheets with a 1:46.29s opening lap to seal the pole position.
Second fastest estonian Henri Koppas with the other Pontecorvo, Antonio in third position.
The fourteen years old Noemi Benini qualified comfortably in pole for Moto1 both in Runabout GP4 junior and in Runabout GP4 Ladies, here more than 2 seconds quicker than another italian Arianna Urlo.
Spanish rider Cristina Lazarraga had a racing accident on the finish line right at the end of the pole position in Runabout GP4 Ladies. She was taken to the hospital for a check-up and probably she will not be able to resume racing during the weekend.