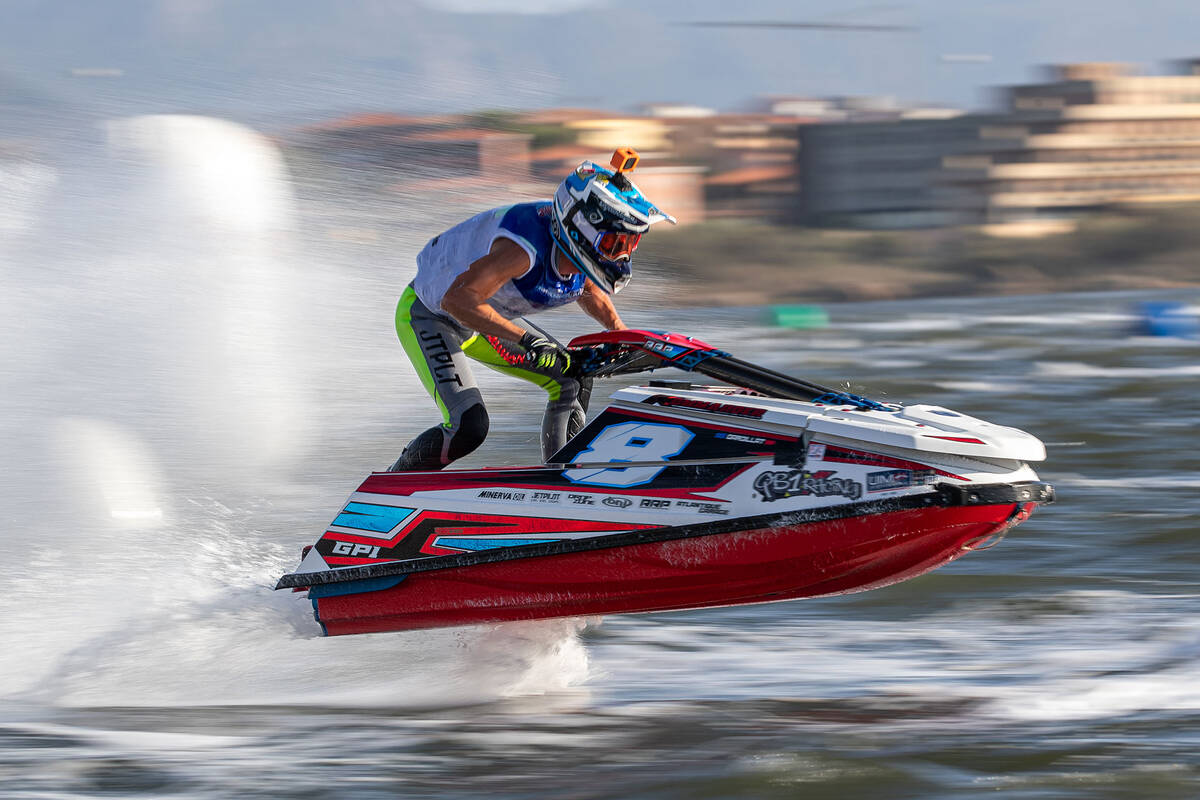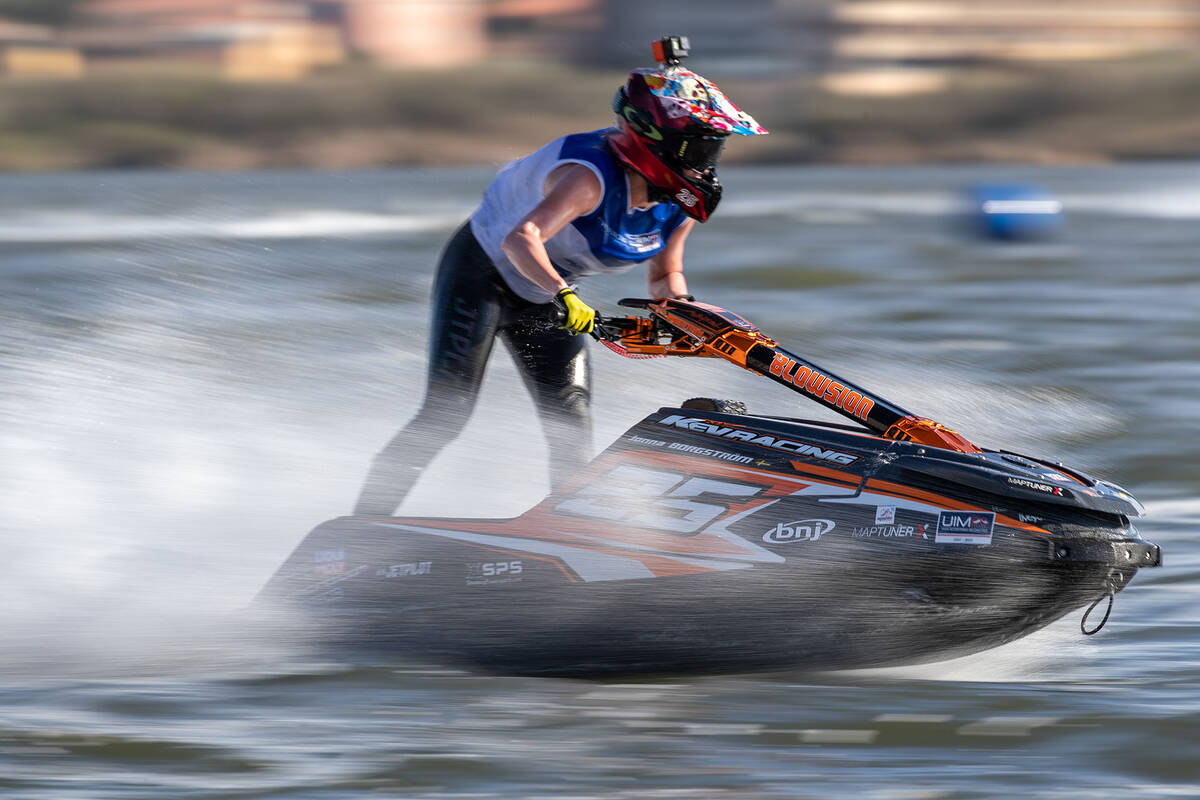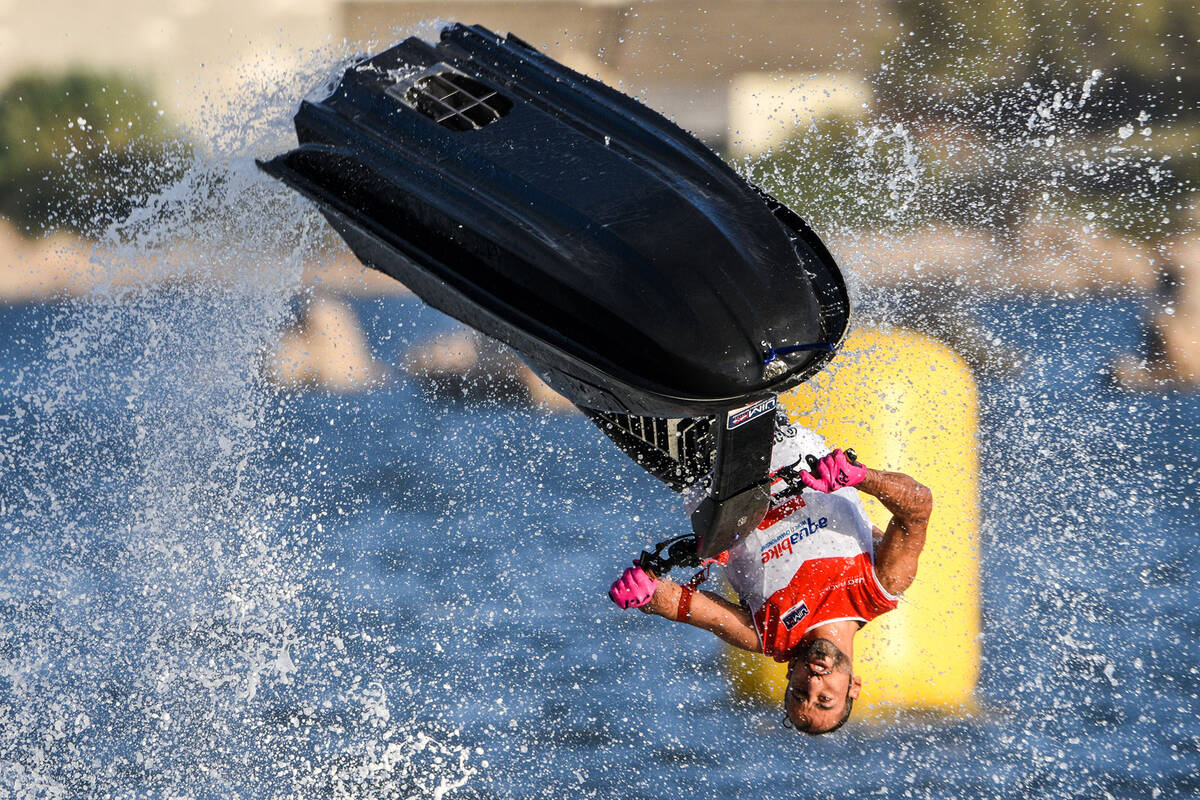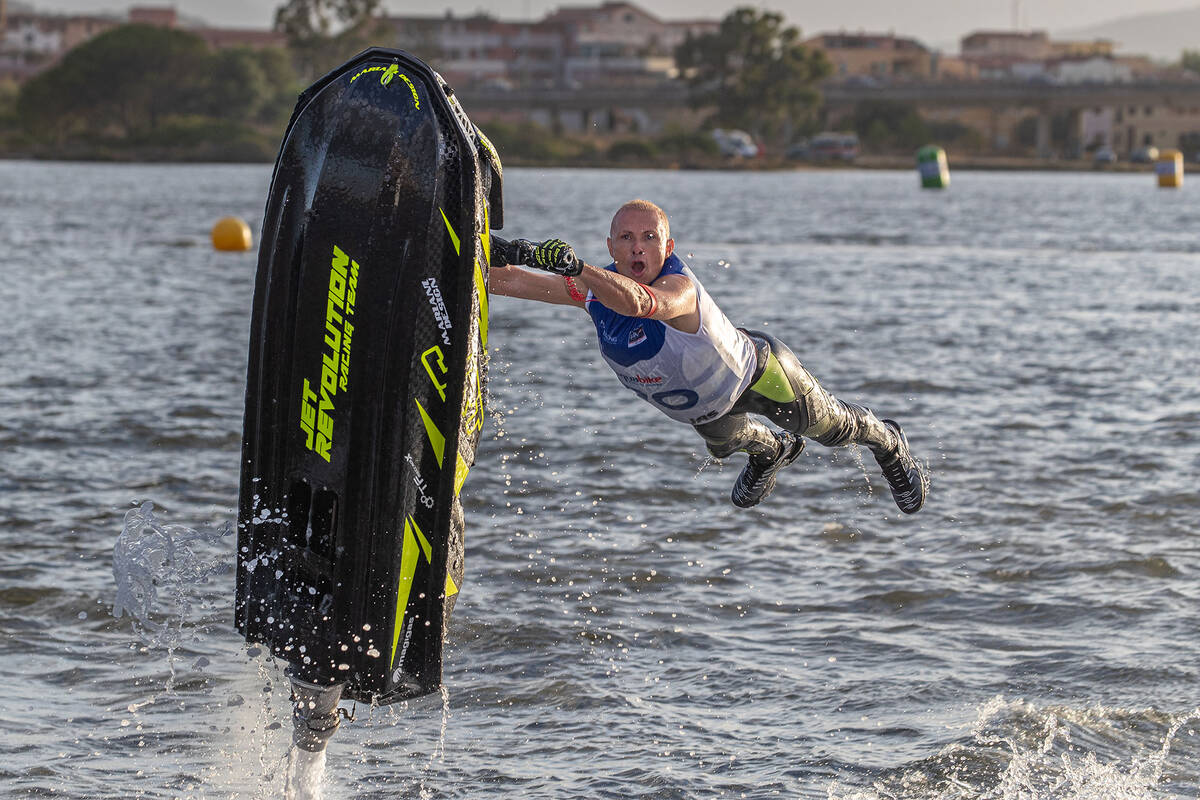 17 September 2022
TIGHTS POINTS, FAST BOATS: ALL TITLES ON GRABS
Moto 2 for Dardillat, Borgstrom and Rodrigues
Saturday, 17 September, OLBIA (Italy): After a windy and full of waves Saturday, it will be a Sunday full of surprises tomorrow in Olbia at the Regione Sardegna - Grand Prix of Italy as cliffhangers for the world titles will be on deck!
French rider Valentin Dardillat extended his points in the Ski GP1 standings with victory in Moto 2.
Belgium's Anthony Beernaut held the lead for all but one lap, ceding the place, immediately after the start lap, to Dardillat who went on to win by 2.76 seconds from Denmark's Oliver Koch Hansen.
Moto 1 winner Morgan Poret finished third with Axel Courtois fourth and the couple of Poret brothers, Mikael and Jeremy closing the top six.
Jonna Borgstrom was back on track and delivered a virtuoso performance to mantain her World Title winning Moto 2 in Ski Ladies Division
Borgstrom was second at the start behind Moto 1 winner Estelle Poret but she immediately took full advantage from second lap and was five seconds clear by the end of lap 1 and gradually pulling away to win by 2.40s from Jasmiin Ypraus .
"I feel great - said Borgstrom - I had a bit of slow start but I managed to end the Moto in first position and I feel very good.
Estonia's Yasmiin Ypraus had no answer to the race pace of the leader and finished second passing Poret just 1 minute before the white flag with Jessica Chavanne on third spot.
Estelle Poret despite her good start was fourth with Benedicte Drange in fifth position and Emma-Nelli Ortendahl sixth.
Goncalo Rodrigues dominated Moto 2 in Ski GP2 leading from start to finish winning by Andrea Guidi with Moto 1 winner's Matteo Benini finishing third. Fourth position for the defending Champion Mattias Reinaas.
The battle for the World title in Ski GP2 is now a 3 riders affair with Rodrigues first with 100 points and Reinaas and Guidi tied in second with 108 points.
In Ski GP3 Hungary's Csongor Jaszai turned the tables on Moto 1 winner Goncalo Rodrigues to take victory in Moto 2 ahead of defending champion Mattias Reinaas with Rodrigues coming home third.
Reinaas confirmed his leadership in Ski GP4 winning the second Moto of the Grand Prix.
It was a thrilling Moto 2 the one of Runabout GP4 with Alessandro Fracasso first at the chequered flag but being penalized later with 25 second time for not mantaining the lane and giving so the first place to Italy's Davide Pontecorvo who won the Moto 5.00' by defending Champion Mattias Siimann, penalized with one lap for missing a buoy. Third place for Spain's Adrian Albuera Cobos with Petr Dryjak in fourth position and Alessandro Fracasso and Alejandro Prats Palau completing the top six.
The battle for the podium and World title continues in Runabout GP4 ladies with Nikola Dryjakova winning Moto 2 ahead of Moto 1 winner Naomi Benini who has now only 1 point more of her rival.
Italy's Arianna Urlo came home in third position still fighting for a place on the podium. Defending champion Clara Muchembled finishing only fifth but enough to put her in third position of the championship standing.
Mattias Siimann dominated Moto 2 in Runabout GP2 leading the race from start to finish and nothing changed behind him during the all race with Spain's Ismael Rojas second and Poland's Marcin Senda in third position.
The closest rival of Siimann came home fourth ahead of the 2 Italians Pierpaolo Terreo and Giuseppe Greco.
The fight to confirm his world title for Siimann is almost won.
Score tied in Freestyle for defending Champion Rashid Al Mulla and Roberto Mariani both with 25 points.
Third place for Massimo Accumulo with Alberto Camerlengo and Paulo Nunes to close the standing.
Moto 3 will start tomorrow at 14.00
For full classifications: https://www.aquabike.net/results